Eurovision 2022
Australia & France in the Grand Final
The theme of this year's 66th Eurovision Song Contest is The Sound of Beauty.
According to Executive Supervisor Martin Österdahl: "Turin is the perfect Host City for the 66th Eurovision Song Contest."
"As we saw during the 2006 Winter Olympics, Pala Olimpico exceeds all the requirements needed to stage a global event of this scale and we have been very impressed with the enthusiasm and commitment from the City of Turin who will welcome thousands of fans next May. This will be the first Eurovision Song Contest to be held in Italy in 30 years and,
together with our Host broadcaster Rai, we are determined to make it a special one."
Listen to the official Eurovision Song Contest 2022 playlist here:
The Grand Final on Saturday the 14th of May, 2022 at 21:00 CEST will see 25 contestants face off, including Australian Sheldon Riley and French band Alvan & Ahez.
More about the artists:
Sheldon Riley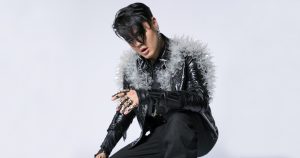 Sheldon is critically acclaimed for both the strong visuals in his performances and his captivating music.
Originally from Sydney, Sheldon considers performing, singing, writing, and playing piano as intrinsic to who he is, he regards music as the purest way of expressing his emotions and allowing himself to heal.
In February 2022, Sheldon won Eurovision – Australia Decides with his song Not The Same, he has also previously competed on The X Factor Australia, The Voice Australia and even America's Got Talent.
Speaking about his Eurovision entry, the Australian says: "It is the story I never thought I'd ever feel I'd be able to tell. Written from the memories of a child who at age 6 was diagnosed with Asperger's syndrome. Growing up in public housing, moving from home to home, unaware of my sexuality, among a deeply religious family. A path already laid that I would never be able to properly understand or interact with other people".
Alvan & Ahez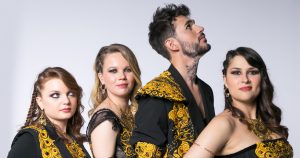 Alvan is a multi-instrumentalist electro artist from the French region of Brittany; the same place vocal group Ahez hail from.
In his music, Alvan loves to mix different genres, and despite his sound being mostly categorised as electro, he also uses a lot of traditional chants and organic elements in his compositions.
Ahez (Marine, Sterenn, and Stereen) are a traditional vocal group who aim to showcase their regional heritage through music, writing, and
singing in their native language, Breton. In their songs, they tell contemporary stories that reference the ancient myths of Brittany.
Ahez started performing at Fest-Noz festivals in 2018 and took part in the 2018 edition of the Inter-Celtic Festival of Lorient with the band Eben.
Together, Alvan & Ahez want to show that tradition is not rooted in the past but something that continues to evolve. In February 2022,
the band won Eurovision – France Decides with their song Fulenn. It is the first Eurovision entry sung in Breton since 1996!
Watch the Grand Final and vote for your favourites on SBS and SBS on Demand.