From Paris to Brisbane: Micro-Folie
A Window to the French Masterpieces in Australia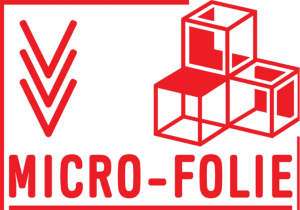 Launching on Thursday, 27 July 2023, the Micro-Folie initiative will debut at the Cube, nestled within the scenic Gardens Point Campus of the Queensland University of Technology in Brisbane. This groundbreaking project, supported by the French Embassy in Australia, seeks to bring the enchantment of art and culture to the Australian audience.
At its core, Micro-Folie is a testament to the potential of technology and its ability to democratize culture. This Virtual Museum serves as a gateway to the art world, offering communities unparalleled access through digital technology. By combining virtual reality and digital devices, Micro-Folie creates an engaging and interactive environment, providing visitors with a unique and immersive encounter with art.
A pivotal aspect of the Micro-Folie project lies in its collaboration with 12 founding national cultural establishments offering access to their collections : Centre Pompidou, Château de Versailles, Cité de la musique – Philharmonie de Paris, Avignon Festival, Institut du monde arabe, Louvre Museum, Picasso Museum, Musée d'Orsay, Musée du Quai Branly – Jacques-Chirac, Opéra de Paris, Réunion des musées nationaux et du Grand Palais des Champs-Élysées, Universcience and Parc de La Villette. These partnerships ensure that Micro-Folie visitors can explore and appreciate masterpieces from renowned cultural institutions, fostering a sense of inclusivity and cultural exchange. With over 40,000 works at its disposal, the Micro-Folie offers visitors a remarkable journey through art and history, spanning from the ancient world to the conquest of space. It serves as a captivating gateway to explore the diverse realms of human creativity and imagination.
The first Micro-Folie opened its doors in France in January 2017, marking the beginning of a remarkable journey that would soon revolutionize how communities engage with art and culture. Spearheaded by Didier Fusilier, President of the Parc et de la Grande Halle de La Villette, in collaboration with the French Ministry of Culture, the Micro-Folie concept rapidly gained global recognition. It was born out of the French Ministry of Culture's commitment to making culture accessible to all. Recognizing the challenges faced by individuals who are unable to physically visit museums, whether due to distance, disability, or financial constraints, the Micro-Folie offers a unique solution: a digital museum that brings together premium content from leading museums worldwide, offering visitors an immersive cultural experience that showcases the best of French and European art and heritage. With over 200 installations worldwide, including in countries like Burma, China, Egypt, Peru, and Turkey, Micro-Folie has become synonymous with accessible and immersive cultural experiences.
The Micro-Folie initiative has resonated particularly well with Australian audiences. Linguistically adapted to accommodate visitors from various backgrounds, the digital content is often available in multiple languages, such as French, English, Arabic, and more. This approach guarantees accessibility for all, bridging cultural gaps and allowing Australians to revel in French art and heritage. The Embassy and Micro-Folie teams collaborate closely with Australian cultural establishments to develop content tailored to Australia's unique culture. This joint effort enriches exhibitions, offering visitors a deeper understanding of the Australian and Pacific region's heritage and distinct cultural characteristics. By intertwining the rich tapestry of French and Australian culture, Micro-Folie fosters cross-cultural appreciation, celebration, and understanding.
The Micro-Folie at QUT promises to become a cultural hub, igniting passions and fostering a deeper appreciation for art within the local community, and as the project continues to thrive and expand its global footprint, it exemplifies the boundless potential of technology in shaping cultural experiences. With each installation, this technological and cultural marvel brings the world closer, celebrating the beauty and diversity of human creativity.
So, whether you are an art aficionado, a technology enthusiast, or simply a curious soul, prepare to embark on a mesmerizing journey at the Micro-Folie – an experience where art, technology, and community seamlessly intertwine.