An Homage to Belle du Berry
Paris Combo, the celebrated French musical group, is making a highly-anticipated return to Australia with exclusive performances on the nights of the 9th, 10th and 11th of June for the 23rd edition of the biggest cabaret festival in the world: The Adelaide Cabaret Festival.
Every year, this celebration of cabaret brings together world-class performers and artists from around the globe to showcase their talents and captivate audiences, making it one of the major events in both the Australian and International arts calendar. In 2023, the festival will be returning with a program that promises to be more spectacular than ever before. From June 2nd to June 24th, Adelaide will be alive with the sounds of cabaret as an impressive lineup of artists – including Paris Combo – take to the stage at the Adelaide Festival Centre.
As always, the festival will feature a diverse range of performances, from classic cabaret and musical theatre to contemporary performance art, with something to suit every taste. In addition to the headline acts, the festival will also feature a range of free events, masterclasses, and workshops, giving audiences the chance to get up close and personal with some of the world's leading cabaret performers and creatives.
Paris Combo is a French musical group formed in 1995 following Australian musician David Lewis and French artist Belle du Berry's collaboration in the musical revue Cabaret Sauvage in 1994. The group is known for its unique blend of musical styles, which includes swinging gypsy jazz, cabaret, French pop, and world rhythms. Their music is characterised by its infectious energy, catchy melodies, and sophisticated arrangements, which have won over audiences and critics around the world. Belle du Berry, the group's lead vocalist and lyricist, who sadly passed away in 2020, was known for her captivating stage presence, and distinctive voice. She was a key creative force behind many of Paris Combo's most beloved songs and was widely regarded as one of the most talented performers of her generation.
On the nights of the 9th, 10th and 11th of June, Paris Combo will perform as a special 10-piece ensemble and will be joined onstage by guest vocalists Carmen Maria Vega, Billie, Aurore Voilqué, and Mano Razanajato. The concert will be a vibrant tribute to Belle du Berry, featuring beloved songs that have made the group an international favourite, as well as selections from their final studio album with Belle, titled Quesaco?. This unique celebration is sure to be a memorable experience for fans of Paris Combo in Adelaide, and throughout Australia.
Whether you are a seasoned cabaret fan or a newcomer to the world of performance art, the Adelaide Cabaret Festival is an event not to be missed. Join the crowds who will gather to celebrate Belle du Berry's legacy and the incredible performances of Paris Combo!
Get your tickets here: https://cabaret.adelaidefestivalcentre.com.au/whats-on/paris-combo?dateId=09-06-2023&performanceId=EDUN2023769PC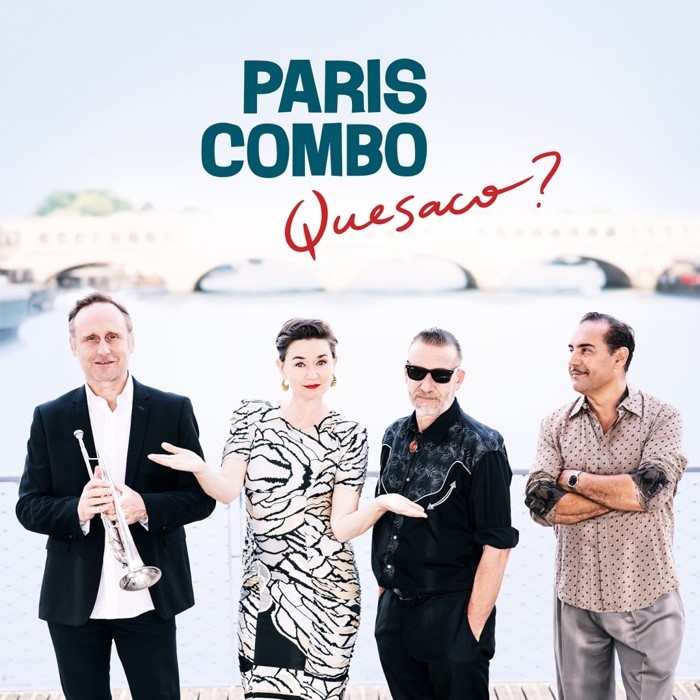 French Disco Legend Cerrone to Tour in Australia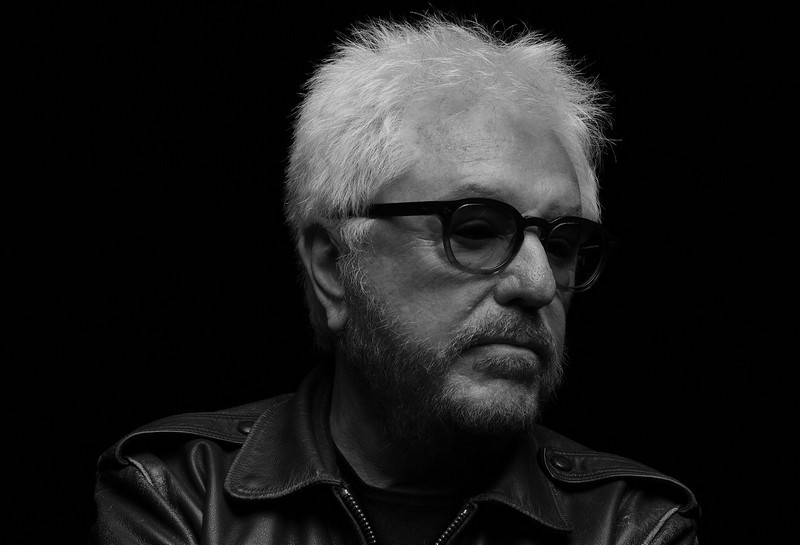 Get ready to groove and dance to the beat of the iconic French disco legend Cerrone, as he embarks on a tour across Australia this coming June. This upcoming tour will kick off on Friday, June 2nd at the Brisbane Powerhouse (Brisbane, QLD), followed by a performance at Freo.Social in Fremantle (Perth, WA) on Monday, June 5th, and finally at the City Recital Hall in Sydney (NSW) on Thursday, 8th of June.
Marc Cerrone has been entertaining audiences around the world for over four decades with his infectious beats, catchy rhythms, and iconic tracks, which have made him a pioneer of the disco, funk, and dance music scenes. He first gained international fame with his hit single Love in C Minor in 1976, which became a classic in the disco genre. He continued to produce numerous hit songs throughout the 1970s and 1980s, such as Supernature, or Give Me Love. Cerrone has released 30 albums throughout his career and has worked with many notable artists in the music industry. His latest album Cerrone by Cerrone (2022), celebrated the 50th anniversary of his career by revisiting his most famous hits.
Cerrone's music has since been sampled by several hip-hop and electronic music producers, and his influence on disco, funk and dance music is widely recognised. His music continues to resonate with audiences of all ages, and his live performances are known for their energetic and engaging atmosphere. This tour promises to be a celebration of Cerrone's music and legacy as audiences can look forward to hearing classic hits as well as some of his more recent work, experiencing everything that has made Cerrone one of the most respected and beloved disco artists of all time.
Cerrone's tour in Australia is expected to attract a diverse range of music lovers, from long-time fans to those who are discovering his music for the first time. With his catchy groove and lively rhythms, Cerrone's music is sure to get everyone on the dance floor and create an unforgettable experience for all.
Tickets for Cerrone's Australian tour are now on sale, and fans are encouraged to get in quickly to secure their spots. Don't miss your chance to see one of the greatest disco legends of all time live on stage and get ready to put on your dancing shoes and join Cerrone on his Australian tour, for a night of music, fun, and pure disco magic!
Get your tickets here:
In Brisbane (02/06/2023): https://brisbanepowerhouse.org
In Perth (05/06/2023): https://www.moshtix.com.au/v2/event/cerrone-live-set/freosocial
In Sydney (08/06/2023): https://www.cityrecitalhall.com/events/switched-on-cerrone/
The Pierre Bonnard Exhibition
an explosion of colours by India Mahdavi
On the 9th of June, a storm of colours will sweep through the National Gallery of Victoria in Melbourne with the inauguration of the brand-new exhibition about Pierre Bonnard. While this 20th-century painter is already well known for his spectacular use of colours, the scenography – conceived by the renowned French designer India Mahdavi – will put on a dazzling final piece and transport you into a unique combination of both their artistic worlds.
Born in 1962 in Tehran to an Iranian father and an Anglo-Egyptian mother, India Mahdavi spent most of her childhood between Germany, France, and Massachusetts where she developed her sensitivity to colour. She decided to study architecture in Paris, at the prestigious École Nationale Supérieure des Beaux-Arts and completed her training in graphics (School of Visual Arts) and furniture design (Parsons) in New York. Mahdavi finally settled in France and made her professional debut as the artistic director for the decorator Christian Liaigre. She remained by his side until 1997, before flying from the nest and founding her studio on rue Las-Cases in Paris in 1999.
Since the early stages of her career, her creations have been tinged with cosmopolitan and American influences from her childhood. She quickly found and developed her own style of interior design, which puts an emphasis on the use of colour and combines elements from diverse styles and periods to create unique, playful, and joyful spaces and atmospheres. Her talent and unique vision quickly earned her collaborations with major hotels and restaurants worldwide, such as Café Français in Paris, Hotel du Cloître in Arles, Sketch Gallery in London, RedValentino in Rome, and Condesa DF Hotel in Mexico City. She has also collaborated with famous brands like Nespresso, Louis Vuitton, Jem, Monoprix and many others.
Alongside these collaborations for interior design, Mahdavi developed her own studio, today consisting of three showrooms, serving as a showcase for her furniture creations. For the scenography of these places and the aestheticism of her designs, the Queen of Colour has received numerous distinctions and awards. Among others, she was named designer of the year by Maison et Objet in 2004, laureate of the Villégiature Award, for best boutique hotel for Monte Carlo Beach in 2010, and of the AD Award in 2014. She also became an Officier des Arts et des Lettres in 2015 and has been featured numerous times on the Architectural Digest's list of the world's most influential designers.
This exhibition at the National Gallery of Victoria in Melbourne is not a trial run for the artist who has already lent her talent as a scenographer to numerous galleries and museums throughout her career. In total, more than a hundred works by the famous French artist Pierre Bonnard will be on display in this exhibition. The artist – described by the New York Times as a virtuoso of colour – will hinge her works on these masterpieces, creating an exceptional palette of colour and texture. Visitors will find themselves immersed in sumptuous interior settings sublimating the best of both worlds and faithfully rendering the domestic and intimate character of Pierre Bonnard's works.
Save the date of this incredible exhibition's opening day (June 9th) at the National Gallery of Victoria in Melbourne and book your tickets now on the NGV website!
You are so French! Success stories à la Française – The Podcast
Created by Aurélie Costes, French living in Melbourne, the goal of "You are so French" is to celebrate the wealth and cultural diversity of French expats living in Australia, as well as to encourage any who may want to follow their Australian dreams by sharing the success stories of French people who have accomplished something special Down Under.
"You are so French" episodes interview a French person living in Australia, in every episode, guests share what it means to undertake a project out of their comfort zone, the cultural differences they faced, and how being French in Australia has been a bonus, or a challenge, in their endeavours.
Listen to the podcast on Apple Podcasts or Spotify:
Spotify:
Apple Podcasts :
Sacreblue! x SBS
The April Selection
Every month, Sacreblue! highlights some francophone films from the SBS catalogue.
These movies will be available for the whole month for free on SBS On Demand!
Here is our April selection, enjoy these uplifting and heart warming tales as the winter cold sets in.

My Donkey, My Lover & I / Antoinette in the Cévennes (2020)
Director: Caroline Vignal

Cast: Laure Calamy, Benjamin Lavernhe, Olivia Côte, Marc Fraize, Jean-Pierre Martins, Lucia Sanchez, Maxence Tual, Marie Rivière, Louise Vidal

Teacher Antoinette (Laure Calamy) is looking forward to a holiday with her lover. To her horror, however, he cancels on her and takes his family to the mountains. When she follows him, she ends up on a trekking tour with a donkey.
Laure Calamy received the 2021 César award for best actrice for her role as Antoinette. The film was also received 7 other César nominations including for best film and best cinematography.
Watch it on SBS on Demand here.
Cleo from 5 to 7 / Cléo de 5 à 7 (1962)
Cast: Corinne Marchand, Antoine Bourseiller, Dorothee Blank, Michel Legrand, Dominique Davray, José Luis de Vilallonga, Jean-Claude Brialy, Eddie Constantine, Danièle Delorme, Sami Frey, Jean-Luc Godard, Anna Karina, Lucienne Marchand, Robert Postee, Yves Robert, Alan Scott

A young singer wanders through Paris and visits friends as she awaits the results of a medical test for cancer.
Cléo from 5 to 7 is part of  Sight & Sound magazine's Critic's Poll of the greatest movies of all time in 2002 and 2022. It its also the third-highest ranking for a film directed by a woman, after Claire Denis's Beau Travail at number 2 and Jeanne Dielman, 23, quai du Commerce, 1080 Bruxelles by Chantal Akerman at number 1.
On Rotten Tomatoes, the film has an approval rating of 92%. The website's critical consensus reads "Cléo from 5 to 7 represents a beautifully filmed highlight of the French New Wave that encapsulates the appeal of the era while departing from its narrative conventions."

Watch it on SBS on Demand here.
Skies of Lebanon / Sous le Ciel d'Alice (2020)
Cast: Alba Rohrwacher, Wajdi Mouawad, Isabelle Zighondi, Mariah Tannoury, Jade Breidi, Odette Makhlouf, Hany Tamba, John Chelhot, Greta Zighondi
In the 1950s, a young woman leaves the Swiss mountains for the shores of Beirut. She falls in love with a quirky astrophysicist, and the pair live in bliss until the civil war threatens their peaceful existence.
Described as "marvelous" by Le Monde, Skies of Lebanon was selected for the 59th edition of the critics week at the 2020 Cannes film festival. It has received many accolades and been nominated for best first feature at the 27th edition of the Lumières de la Presse Internationale.
Watch it on SBS on Demand here.
Voiture 21 at the Vivid Sydney Festival
The inspiring Vivid Sydney Festival is back this year for its 13th edition from May 26 to June 17, and it is not to be missed! This immersive and unique festival concentrates on creativity, ingenuity, and technology while bringing communities together through the captivating power of light. With millions of visitors each year, it will once again transform the city of Sydney for 23 days and nights by sublimating its iconic landmarks and turning them into spectacular works of art using light installations and projections. Not only  visually inspiring, the Vivid Festival will also please the rest of visitors' senses thanks to its program of free music shows at Tumbalong park, and the celebration of Sydney's culinary culture with this year's novelty: Vivid Food!
Among the 57 light attractions that will create a stunning visual landscape of the city, France will, this year be proudly represented by the incredibly talented Milosh Luczynski. Based in Paris, Milosh is a visionary artist, whose work takes viewers on a mind-bending journey through time and space, blurring the boundaries between art and technology. Throughout his career, he has collaborated with numerous musicians, writers, poets, and performers, displaying his monumental multimedia installations at many famous locations around the globe such as the Palais de Tokyo, Kunsthaus Baselland, National Gallery Singapore, and more.
The festival will be the occasion for the public to discover his newest transporting work: Voiture 21, a mesmerising project taking visitors on a virtual train journey through dreamlike landscapes without even leaving the city. The abandoned tunnel at the end of The Goods Line will be transformed into a moving train carriage through the captivating projections of scenic footage taken by the artist during his travels around the world. Milosh's innovative 360-degree capture technology creates a fully immersive experience, taking the traveler throughout Australia using new footage captured earlier this year of Sydney and the Blue Mountains. The project will breathe new life into the disused tunnel and pay homage to the train and memories of travel, while inviting you to daydream as you travel through bustling cities, deserted beaches, snowy mountains, and many more captivating landscapes.
Don't miss the chance to be a part of this voyage like no other and be sure to check out the festival's website for more information on all the attractions before the train's departure on May 26th : https://www.vividsydney.com/event/light/voiture-21
Country Cabaret
Les folies fermières
The French Film Festival is now in full swing and French films are taking over Australian cinemas. However, many films remain to be discovered: Country Cabaret is one of them. This wild true story puts the countryside in the spotlight and is both touching and beautiful but also quite funny: imagine Priscilla, Queen of the desert, in the middle of the remote countryside.
Country Cabaret, directed by Jean-Pierre Améris is based on the true story of David Caumette (Alban Ivanov) – a French cattle farmer on the brink of liquidation – and narrates how his unexpected encounter with Bonnie (Sabrina Ouazani) – a dazzling nightclub performer – changed the future of his farm. As they meet, inspiration strikes and his plans to turn his big old barn into a cabaret venue with a troupe of local performers blossom.
This brilliant comedy highlights something important that is rarely talked about: the rise of a new type of agriculture in the current climatic context. This film questions consumers' relationship with their food and relates the struggles farmers face with great accuracy. To keep their business going, farmers are eager to offer quality products and encourage the public to consume more sustainably.
Like many French farmers nowadays, Caumette implemented a local food network; a method used to market agricultural products in which a maximum of one intermediary is involved between the producer and the consumer. As a result, ties between producers and consumers are strengthened. This distribution method is increasingly being adopted because of its environmental adavantages, compared to traditional distribution methods, the transportation of goods is reduced and in the case of a direct sale on the farm itself, almost non-existent. In a time of climate change and green agriculture, responsible consumption approaches seems to convince more and more farms.
As of today, the Les Folies Fermières cabaret has been met with huge success, both with national and international visitors. The surrounding businesses happily benefit from the consistent enthusiasm around the project, which was also beneficial to Caumette's farm as fifteen new jobs were created in just fifteen years. This project was able to save the farm from bankruptcy, something not all farmers have been fortunate enough to achieve. Similarily to many other countries, France has been experiencing a steady reduction in the number of farmers in the workforce over the past forty years, as well as a general decline in the quality of life of these farmers despite a frantic and demanding work pace.
If you would like to learn more about this crazy and touching story do not miss the opportunity to discover this film in your city during the Alliance Française French Film Festival 2023 : https://www.affrenchfilmfestival.org/film/country-cabaret,
or visit their website : https://lesfoliesfermieres.com!
La semaine de la Francophonie 2023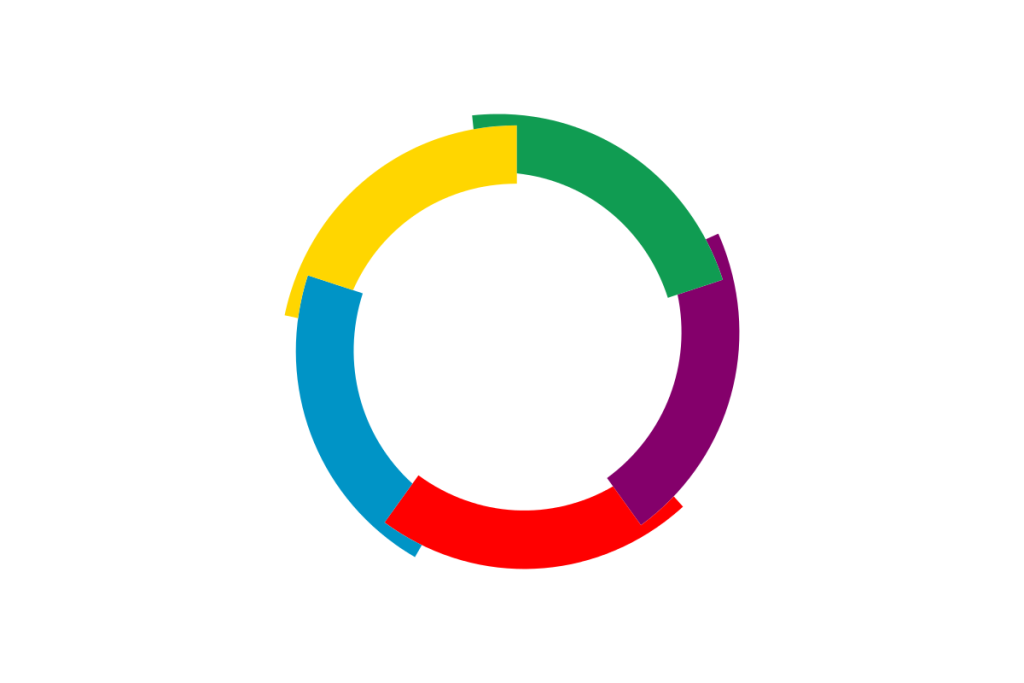 Francophonie, What does it mean ?
With more than 300 million speakers worldwide, French is the fifth most spoken language in the world.
The group of people who speak French is thus known as the Francophonien but La Francophonie (with a capital letter) is also the institutional framework that brings together French-speaking countries. Francophonie is a human and cultural space based on the French language.
300 million French speakers, who are they?
Among the 300 million French speakers in the world, there are first of all those whose mother tongue is French. This group includes a large majority of speakers in France, Wallonia (in Belgium), Quebec (in Canada) or French-speaking Switzerland.  Also included in this category are a growing number of households in French-speaking Africa, especially in large cities.
Then there are the French speakers whose mother tongue is not French, but who use it on a daily basis, because it is the language of school, administration, the media and the economy. French is one of the official languages of many world organisations such as UNESCO, the UN and Médecins Sans Frontières. In addition, it is one of the five most widely used official languages in the European Union.
In total, 235 million of the 300 million French speakers use French on a daily basis. The rest are people who speak French because they learned it as a foreign language, usually during their studies.
La Francophonie is also made up of institutions
Since a language is not just a way of speaking but a way of looking at the world, the International Organisation of the Francophonie (OIF) was created in 1970. Today it brings together 88 countries on five continents and its main mission is to promote the French language throughout the world. Beyond its linguistic objective, the OIF is committed to promoting human rights and democracy. Among the institutions of the Francophonie there are also other structures, notably in the educational and cultural fields, such as the TV5 Monde television channel available on SBS.
And what about Francophonie week ?
Francophonie Week takes place around the International Francophonie Day, held on March 20 each year, and provides an opportunity for French speakers around the world to celebrate the French language in all its diversity but also for non-French speakers to discover francophone cultures, literature, arts and more from around the world. Every year, more than 1,500 events are organised in 70 countries.
The program across Australia:
La semaine de la langue française et de la Francophonie is the meeting place for lovers of words, in France and abroad. The theme chosen this year, "At all times? / À tous les temps", invites us to reflect on our perception and our relationship to time, especially by playing with the French words that express them. From writing competitions to slam tournaments, to intergenerational dictations, calligraphy workshops, narrated readings, francophone concerts and theatre performances, all artistic disciplines are valued.
Canberra
Monday 20th of March:  Francophone Short Film Night at the Australian National UniversityOn Monday 20 March from 6.30pm, come along to attend a free screening of French-speaking short movies (subtitled in English) presented by the High Commission of Canada, the Embassy of Belgium and the Embassy of Lebanon.
The event includes refreshments at the end of the screenings and a trivia-style competition about Francophonie with prizes to be won. 
Friday 24th of March: Francophonie Market at the Allianec Française de Canberra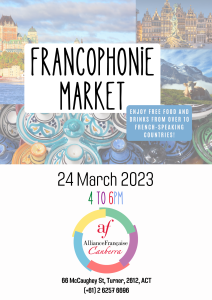 On Friday 24th of March, from 4 to 6pm head to AF Canberra for a celebration of francophone cultures and countries.
Enjoy free food and drinks from around the world including stalls from Lebanon, Belgium, Switzerland, Uruguay, France, Canada and Morocco.
Grab a Francophonie Passport at the beginning of the market and collect stamps from every stall following an activity to win a special prize.
Sydney
Wednesday 22nd of March: Lycée Condorcet French Language Evening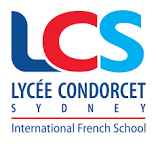 On the 22nd of March, celebrate the 5th most spoken language in the world!
For more information
Perth
Tuesday 21st of March from

6:30 pm – 9:00 pm

: Enjoy a special screening of the French cinema classic  featuring Vincent Cassel, La Haine.
La Haine is a cult-classic film portaraying the fractured French society of the 90s and the rise of hip hop culture.
Friday 24th from 11:00 am – 12:30 pm: Library Lovers: Why Don't WAussies Speak French at Ballajura Library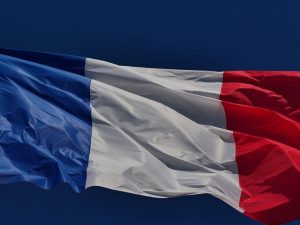 Join Elton Brown for a light-hearted talk on the French explorations of the WA coast and the failed attempts to colonise.
French Film Festival 2023
4 Films based on novels
The 34th Alliance Française French Film festival is now open! Head to the official website to discover the dates and film offerings in your city.
This special edition features four films based on novels, allowing you to prolong the magic of the festival, or simply continue practising your French!
Lie with me / Arrête avec tes mensonges
Directed by Olivier Peyon
Starring Guillaume de Tonquédec, Victor Belmondo, Guilaine Londez, Jérémy Gillet, Julien De Saint-Jean
Lie with me, based on the autobiographic novel by Philippe Besson follows Stéphane Belcourt, a famous writer who has just signed as a brand ambassador for a famous Cognac brand as he returns to his hometown for the first time after thirty years. There, he revisits the passionate love story he had with Thomas in the 80s. The film features a plot twist so we won't say any more!
As per an IMBD reviewer:
As is the book, the story here is autobiographical and it is felt. The movie captures that quite well, there's a rawness to it that makes it feel like you're watching these events as they are unfolding whether they are in the present or the flashbacks. A movie that goes back and forth between the present and the past is nothing new, and someone reminiscing on their first love isn't either, but this film does a good job of it in the way it's structured. The flashbacks actually feel like memories, as bittersweet as they can be, and contrast well with Stephane now as he's still hurt by them and yet cherish them.
Book your tickets here.
On the Wandering Paths / Sur les chemins noirs

Directed by Denis Imbert
Starring Jean Dujardin, Izïa Higelin, Anny Duperey
Selling more than 425,000 copies in France, this epic autobiographic tale was a hit with French readers. On the Wandering Paths, follows Sylvian, played by Jean Dujardin, as he embarks on a three-month journey on foot of solitude and contemplation. After having recovered from a serious injury and coma, Sylvain decides to embark on a journey through country-side France, following obscure paths previously walked by peasants through the mountainous south of France.
Sylvain Tesson's On the Wandering Paths is an epic journey through the mountainous landscape of southern France. Revealing intimate knowledge of both the peasant landscape and its history, it is also Tesson's autobiography as an explorer and lyricist. A rare book in the traveling genre for everyone who dreams of leaving the rat race behind to find meaning in the beauty of nature.
–     Rane Willerslev, director, National Museum of Denmark
Ride Above / Tempête au haras

Directed by Christian Duguay
Starring Mélanie Laurent, Pio Marmaï, Kacey Mottet Klein, Carmen Kassovitz, Atmen Kelif
Based on the novel "Tempête au haras" by Christophe Donner, Ride Above is the story of Zoé, having grown up among horses at her parents' stud farm, she dreams of becoming a jockey and forms a deep bond with a young horse. A terrible accident threatens to end their racing careers, but they fight to reach victory together.
Not since a teenage Elizabeth Taylor rode her steed to victory in National Velvet has a film about a kid and a horse proven such an effective tearjerker as Christian Duguay's French drama about a young girl who doesn't let a terrible accident prevent her from pursuing her dream of becoming a jockey. The film may feel predictable at times in its plot machinations, but it nonetheless exerts a solid emotional pull that should make it a crowd-pleaser upon its theatrical release next month in its native country. Ride Above recently received its U.S. premiere as the centerpiece film of the Fort Lauderdale International Film Festival.
– Franck Scheck, The Hollywood Reporter
Book your tickets here.
Sugar and Stars / À la belle étoile

Directed by Sébastien Tulard
Starring Riadh Belaïche, Loubna Abidar, Christine Citti, Patrick d'Assumçao, Phénix Brossard
Based on Yazid Ichemrahem's autobiographic novel, Un rêve d'enfant étoilé , Sugar and Stars tells his story of a rising pastry chef against all odds despite his difficult beginnings living in foster homes.
As per an AlloCine reviewer [translated]:
Being a pastry lover myself, I was instantly drawn to the film and what a great discovery it was thanks to Riadh's acting game. I was initially quite doubtful about seeing an influencer be selected as lead but I quickly changed my mind!
He acts wonderfully and viewers are very taken by the story. The film also features beautiful visuals and the plot is very touching, overall a great production!
Book your tickets here.
Annie's Fire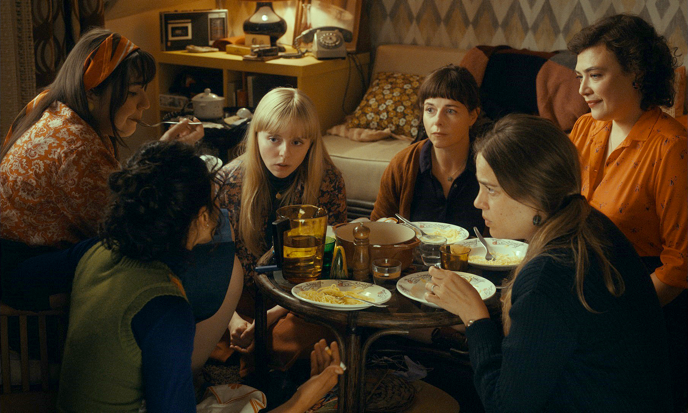 The Spirit of Feminist Solidarity
Today is International Women's Day (the 8th of March), a day serving as a focal point in the women's rights movement, bringing attention to issues such as gender equality, reproductive rights, violence, and abuse against women. Even though the earliest reported Women's Day observance was in 1909, 2023 still holds its share of issues and causes worth fighting for. Among the selection of the 34th edition of the Alliance Française French Film Festival lies a particularly moving testimony: Annie's Fire directed by Blandine Lenoir featuring recent César winner Laure Calamy. This heart-rending story is one of women and feminism, making the 8th of March seem like the perfect opportunity to focus on Lenoir's rousing abortion drama and the struggles it depicts.
In February 1974, Annie (Laure Calamy), a working-class mother of two, accidentally falls pregnant with an unwanted third child she knows her family could not afford. Introduced to a group of local women and doctors who offer judgement-free support and family planning, she is surprised by their camaraderie and conviction. Through them, Annie eventually finds her mind opened to feminism and self-empowerment. This film – inspired by true events – tells the story of networks, such as the Movement for Liberty of Abortion and Contraception (MLAC), who defiantly refused to hide from public view and fought for women's rights to safe abortions and reproductive rights, even though their efforts are considered illegal.
The film features various complicated characters as there is no one-size-fits-all story: having a right to choose is the common factor linking those disparate lives. In 1975, a year after the events depicted, the Veil Act decriminalising voluntary termination of pregnancies in France, prepared by the incredible Simone Veil, was promulgated. However, with lawmakers and activists restaging this battle half a century later, history appears to be repeating itself with the major step back for women's reproductive rights that the overturning of Roe vs. Wade (USA) represents. This story of women banding together to assert their bodily autonomy in an age of sexual revolution feels all too timely; not merely a compelling reminder of how things were, but a warning of how they could yet be.
If you would like to learn more about this incredibly touching story and about french women's battles for women's rights do not miss the opportunity to discover this film in your city during the Alliance Française French Film Festival: https://www.affrenchfilmfestival.org/film/annie-s-fire.
Watch the trailer: