French Hack tips & memories of carefree France!
Hosted by Louise Prichard, Lou chats to Bordeaux-born and bred Alexandra Ganipeau
who now lives in Melbourne Australia running an online business called The French Hack.
Bordeaux-born and bred Alexandra Ganipeau lives in Melbourne Australia running her own interior design business and also an amazing service for all of us FrancoFilers, an online business called The French Hack. Alex's French Hack has assisted hundreds of VCE French students to demystify the conjugating and grammar issues we often find when learning French!
Alex grew up in Bordeaux and always wanted to be bilingual so in her early 20s she headed to London, met and married an Aussie boy and the rest is history!
How lucky for us Melburnians that she is here too!
In my chat with Alex she shared the French perspective she had as a child, taking castles and quaint villages for granted. Now she sees the amazing beauty we all love about France and she loves sharing it all with her sons now when she can get back to spend time in France with family and friends.
During the recent difficult COVID years Alex kept her connection to France with French conversations every day, watching French movies, reading French articles and books, she adds a little bit of French to every day. Alex loves the fact that Melbourne is a very French-friendly city. There are loads of French restaurants and festivals. She also shops consistently with France at Home! That way she can buy all her fave French products even to the point of having her fave French shampoo! I must admit I love putting on French perfume every day. I breathe in and all of a sudden…there she is… Paris is right there with me… xxxx
Alex shared her memories of her teenage years with me. Such a fabulously carefree time! Chatting about our gorgeous memories is so important right now during a time when life has been more challenging than usual. Alex's description of the beach culture in Bordeaux is just wonderful. The raw Atlantic coast with the dunes and the sunset sounds divine.
The French Hack
Alex runs a French membership called The French Hack. Every day there is a Pause Dej' (pronounced almost like postage or paws-tage) which is short for "pause dejeuner" meaning a lunch break. The daily Pause Dej' is an hour and a half every day during the middle of the day Melbourne time, where members can drop in and have a real conversation online for the whole time or just part of it… whatever works for them! There are chats about regular life, French tips for movies, etc. It's just a place where people gather. Every month there's a new challenge on Facebook. Both English and French speakers are welcome. There is a coffee morning once a month and even celebrations from time to time like petanque matches! Members are in Australia and around the world, just as long as the time difference works for them, all are welcome!
Special offer for Loulabelle's FrancoFiles:
Alex has generously offered for listeners of the Loulabelle's FrancoFiles podcast a free visit to The French Hack! Whether it is joining in with a monthly challenge or dropping into a Pause Dej' daily session, LFF listeners can test it out and see what The French Hack is all about! Just communicate with Alex here and let her know you've connected via the Loulabelle's FrancoFiles.
Recette
Rather than a recipe in this blog post today, Alex has recommended the French fave "non-French" food, which they have adopted as their own. Northern African and Middle Eastern influences are so popular in France with the locals and Alex's fave restaurant as soon as she's back in Paris is right near the Jardin des Plantes called La Grande Mosquée. Alex suggests the combination of a visit to the museum and zoo at the Jardin des Plantes followed by a late lunch at the restaurant at La Grande Mosquée is a wonderful day out for the whole family.
Musique
Alex left France in the 90s and sometimes thinks she is stuck in the 90s! The first French song I ever heard was by Etienne Daho called Duel au Soleil in about 1986. I recall recording it from MTV and playing it on repeat over and over! In those days before the internet ruled the world we only had whatever was given to us and this was the only French song I had ever found! I'm so glad it's also one of Alex's favourites.
TIPS ON BUYING ART IN PARIS
Excerpt from The Art Lover's Guide to Paris (Ruby Boukabou, White Owl Books)
So you've been wowed by the museums, inspired by the galleries and refreshed by the street art. You think it would be rather nice to buy an artwork to remind you of your fabulous Paris trip and decorate your home or office. Where to start?
The galleries, the Portes Ouvertes, the Flea Markets, 59 Rivoli, the Marché de Creation (http://www.marchecreation.com/en) are all possible ways to go. But best take the experts' advice.
A tip on what not to do after the purchase? Don't jump in a taxi, take a phone call and leave your artwork on the back seat, as a French art dealer did with a 1.5-million-Euro Concetto Spaziale (Spatial concept) by Argentinian-born Italian artist Lucio Fontana in the Marais in 2017 (luckily the
honest taxi driver handed it in!).
Jeremy Durack, originally from Western Australia, became the Finance and Operations Director and General Secretary of Sotheby's France. He worked as part of the management team to establish the legal and operational infrastructure of the French auction business prior to starting auctions in France late 2001. He says that buying art needs to be about…
"a love affair. You're after beauty and quality. It doesn't matter how much it costs. After a week, will you still want to look at it every day? … Paintings have a spirit. Before buying, educate yourself through visiting the museums that have a rigorous selection process. Find out what the influences are of the artists you love and research other artists in a similar style that may be more affordable."
Helen Szaday von Gizycki of Paris Fine Art Consulting is also a  board member of the European Chamber of Art Experts and has over twenty years of experience of fine art advisory and expertise for clients in Europe, the USA, Asia and Australia. She previously worked as a private banker in New York and Tokyo and at Sotheby's in Asia and Paris (http://www.pfac.eu/):
"Buy what you like, that's the key thing. You don't want to be buying something to put in a warehouse for ten years – what's the point?"
Sandra Hegedüs is a Paris-based Brazilian-born art collector who founded the nonprofit organisation SAM Arts Projects in 2009 with her French husband, Amaury Mulliez, to promote
and finance French artists internationally, as well as foreign artists within France from emerging countries:
"The most important thing is to buy with your heart and your eyes, and not with your ears- it's not because somebody told you that… no. Dare to buy what touches you, it's the most important thing.
Find young artists at the salon de Mont Rouge [www.salondemontrouge.com]. A lot of artists whose
works are now in galleries and very expensive came from there. Be the eye, trust your eye. Visit the galleries in the Marais, Saint-Germain-des-Prés and Belleville. And if at the FIAC, don't stay downstairs, go upstairs to the younger gallery section and you will discover exciting new artists."
Australian gallerist Joseph Allen Shea runs Galerie Allen (59 Rue de Dunkerque, 75009) and is among the most approachable and friendly gallerists in town today.
(www.galerieallen.com) He says:
"You need to speak to the experts in the auction houses and the dealers and get a feel for the market before you start buying. Build up a bit of knowledge about what you're collecting, what's on the market and what the prices are. Like for anything, shop around. There's a lot of very knowledgeable people who are happy to talk. Go to the art fairs and the galleries. People don't always realise that, while it can be a bit intimidating, these people are happy to talk about the works and they're all passionate about what they sell. Doing your homework and speaking to the
experts beforehand is part of the pleasure as well.
"The beautiful thing about the commercial galleries is that it's free education. There are very important pieces on display and you can just enter and have a gallery owner tell you about the work. There may be an image of the snooty unapproachable gallery owner that can make it quite scary for a first time visitor, but that's what we're here for. Be brave and you'll be surprised. Go in, don't be scared, ask questions and ask the prices (which are, unfortunately, negotiable).
Tristam Diquatrostagno is a painter/sculptor and graphic designer based in Montreuil with an erotic/pop bent. He was one of the founders of the 80s Punk street-art collective 'Les Musulmans Fumants' (the smoking Muslims) at the time mixing with the likes of Jean-Michel Basquiat.
"If you can, go and see the artists in their workshops. The Portes Ouvertes is the best occasion. There are so many artists that you're bound to find something that you like and a budget that suits both you and the artist. It's more fun this way. Or head to the galleries in the Marais. For
street art, if you see a work that you like there's always the signature of the artist somewhere. Look them up online and contact them. Once you've met one artist, in general they know many others who also may take your fancy, and are generally open about sharing contacts. You'll start to meet the artists and grow your own network. There are so many styles, you're surely going to
find something you'll love. »
Luc Saucier, Art Lawyer (Paris / Brussels):
"At Drouot's Auction House [www.drouot.com] you can often find incredibly beautiful nineteenth-century paintings for as little as 100 euros. It's amazing. You can buy the most exquisite antiques and contemporary art for nothing at all."
Julie Eugène, Art Concierge, Le Royal Monceau Raffles Hotel Paris:
"Art helps us transcend daily life and reach the sublime; it allows us to travel, question, revolutionise and communicate across the languages. But it's also very personal, so when a client wants to buy something, I can't choose for them. It's about their tastes. If they're not sure where to start, I get them to tell me which artists they like and what media they prefer – painting, sculpture, photography… then if they like tactile, colourful etc… then I'll direct them to the galleries that correspond. There's also a great gallery at the hotel, Art District."
Charles-Wesley Hourdé, gallerist and expert in African, Oceanic and American Indian arts, advisor for Christie's (www.charleswesleyhourde.com):
"[When looking at buying African and Tribal art] wander around Saint-Germain-des-Prés, look through the windows and don't hesitate to enter galleries, even if it seems slightly scary if they're empty or if you have to ring the bell. Follow your instinct on what you like. These gallerists are so passionate about their collections that once you show a little interest, they're more than happy
to engage with you whether you're buying this time or not. But be careful of people coming up to you on the street – they'll try to sell you false pieces.
Galerie Antoine Levi, 44 Rue Ramponeau, 75020
(http://antoinelevi.fr/antoine-levi/):
"Lots of collectors start by word of mouth, others by wandering into a gallery and liking something then having a conversation. But there's no magic formula. It seems scary, but you just need to enter and see the aesthetics. Each gallery has its own research that creates a movement. Then there's the FIAC and Paris International (see 'Art Diary'). It's like buying an album- maybe you've heard of the artist, maybe they're fashionable, or maybe you fall across them and are delighted. Most galleries have a decent variety of prices to give you the opportunity of starting small. »
Find out more about art in Paris in The Art Lover's Guide to Paris (Ruby Boukabou, White Owl Books). Available worldwide in paperback or digital copy or contact Ruby to order a signed copy www.rubytv.net/books.
International Grenache Day 2022: Discover 11 facts about Grenache to celebrate!
To celebrate International Grenache Day 2022, we're sharing 11 things you might not know about grenache as well as some recommendations from French wine importers in Australia.
Grenache's exact place of origin is hotly contested. Some say it originated in the South of France, others say as Cannonau in Sardegna. and other still as Garnacha or Garnatxa in Spain in the Aragon region.
France has the world's largest grenache plantings with 236,500 acres (95,700 ha) in 2004.
In France, grenache is the second most planted grape variety after Merlot and ahead of Ugni blanc.
The majority of French Grenache plantings are found in the Languedoc-Roussillon region. There, it is often blended with Carignan, Cinsaut, Syrah and Mourvèdre.
Grenache is an important part of the classic Rhone blend. In the Côtes du Rhône, Grenache must comprise at least 50% of the blend along with Syrah (Shiraz) and Mourvèdre (which is like the GSM blend we are more accustomed to in Australia).
It's not only used in red wine but also in some French rosé wine including those from Tavel and Lirac.
Grenache noir is the black-skinned grenache grape we often think about but it has mutations: pale crimson-skinned grenache gris and green-skinned grenache blancwhich are both used in fortified vin doux naturels from Banyuls and Maury.


Grenache Gris image: Languedoc-Rousillon-Wines.com

In France, grenache blanc is the 4th most grown white wine grape variety after ugni blanc, chardonnay and Semillon.
Grenache thrives in warm climates and improves as the vines age. That makes South Australia's McLaren Vale and Barossa Valley perfect climates to grow grenache.
Grenache takes longer to ripen than Cabernet Sauvignon and it is often harvested weeks after its red counterpart.
Grenache is also known by a number of different names
International Grenache Day 2021 recommendations
We asked French wine importers in Australia to share with us their Grenache recommendations for International Grenache Day.
Daniel Airoldi from Airoldi Fine Wines shares his recommendations for International Grenache Day 2021.
SPECIAL OFFER: Receive a discount of 20% of all orders at Airoldi Fine Wines when you use the ode "Marseillaise" at checkout.
Which grenache do you recommend for a smaller budget for International Grenache Day 2021 and why?
Le Cassagne & Vitailles Combarels 2018 which is made from a blend of old Grenache with a little bit of Syrah. It's a delicious, fruity and well-balanced wine.
What would you serve with it?
Lamb chops with ratatouille.
Which grenache do you recommend for a higher budget for International Grenache Day 2021 and why?
From the same estate but the superior cuvée, Le Cassagne & Vitailles 'Clas Mani' which contains Grenache planted during the inter-war period! An impressively complex wine!
What would you serve with it?
Sweetbreads with hazelnut butter and sage gnocchi
Amélie Chaboud and Nathalie Taquet from Bottli give us their recommendations for International Grenache Day 2021.
In France, grenache is mainly cultivated in the Rhône valley, Languedoc-Roussillon and in Provence. It is the source of great natural sweet wines and can be vinified alone or as the dominant varietal. In the latter case, it is often combined with Mourvèdre and Syrah for the production of dry red or rosé wines.
In the Southern Rhône valley, grenache dominates the Côtes-du-Rhône, Côtes-du-Rhône Villages and the vintages, Châteauneuf-du-Pape being one of the most-known appellations and perhaps the most qualitative.
The two rare pearls we have selected come from this region and are the result of organic farming, respectful of the environment!
Small budget grenache: GSM | Horse Flowers | Côtes du Rhône $50
This is a subtle Côtes du Rhône with a fruity character, intense aromas and a good length in the mouth. It is of course a blend built around Grenache (50% Grenache, 25% Syrah, 15% Mourvèdre, 10% Cinsault). A very nice representation of its terroir: a wine that is simply "wow"!
Appearance: deep purple colour
Nose: aromas of violet and liquorice
Palate: notes of red fruits and spices, powerful and velvety
Appearance: Deep red colour
Big budget Grenache: Château de Manissy, Chateauneuf du Pape $126
It is a tiger ready to pounce: soft and elegant to look at, its power is almost palpable, but it walks on velvet paws. Then an explosion of black fruits: blackcurrant, blackberry, black cherry and hints of roasting, fully expressed in a beautiful and long finish. A truly great natural wine!
Appearance: Deep red colour.
Nose: Aromas of red fruits, aromas of undergrowth.
Palate: Spicy notes, soft tannins.
Food pairing: Red meat in sauce, Game, Beef bourguignon, Cheese
Pierre Stock gives us his recommendations for International Grenache Day 2021.
Which lower budget Grenache do you recommend for World Grenache Day and why?
2019 Domaine Des Genestas Caves d'Estezargues , it is mostly Grenache blended with a tiny bit of cinsault and mourvedre. Made by a CO-OP but each family  treated as a domaine, organic , no fining, Impossible value for Quality.
What to serve with it? It is medium body style of wine with fresh fruits and soft tannins, Charcuterie, steak with no sauce , light red meat
Which higher-budget grenache do you recommend for International Grenache Day 2021?
2017 Bastide Saint Dominique Chateauneuf Du Pape, when it comes to Grenache , Chateauneuf Du pape is the most well known region in France where grows this amazing grape. This a wine coming from a super well known parcel called Pignan where the famous Chateau Rayas has its vines. This 100% Grenache matured in cement , yes NO WOOD in this cuvee, showed grenache to its best. Drink young , it is organic ,fresh yet with a medium body
What would you serve with it? Again here, I will serve it with red meat , saucy dishes , grilled veggies.
Margot from Le Plonque shares her International Grenache Day 2021 recommendations.
Which low budget grenache do you recommend for International Grenache Day 2021 and why?
Domaine Saint Bénezet Préférence rosé! A refreshing Syrah Grenache which is perfect for the beautiful days to come!
What would you serve with it? A cheese and charcuterie platter with fresh fruit in a picnic, or grilled meat and a mixed salad!
Which larger budget grenache do you recommend for International Grenache Day 2021 and why?
We have a red grenache wine, which is a little more expensive, Domaine des Trois Lys les Garrigues. It's a Syrah, Grenache Carignan blend. We love this Côtes du Rhone which has body, intense ripe fruit aromas and silky tannins that make it very easy to drink, even when it's a bit hot! It is not bitter or harsh as some reds can be.
What would you serve with it?
Red meats will go very well with it, as will soft cow's milk cheeses.
Annie Gasparre from Single Vineyards shares her recommendations for International Grenache Day 2021.
Which grenache for a smaller budget would you recommend for International Grenache Day and why?
The 2016 Campos de Luz – Made from old-vine grenache (garnacha) fruit, from the Cariñena Denominación de Origen. The nose is floral with notes of fresh berries and ground black pepper. The palate begins with a rush of juicy fruit, followed by a full palate with very soft tannins. A wine which is very easy to drink alone or with food.
What would you serve with it?
Tapas, sizzle steak or BBQ meats.
Which grenache for a higher budget would you recommend for International Grenache Day and why?
The La Resistance Organic Rouge – The red is a classic GSM blend using the advantages of the Mistral wind in the Rhone Valley that helps to reduce risk of mildew – which is why they can rely on producing organic wine across such a large area. Produced in parcels across the southern Rhone valley (actually around Avignon to Mont Ventoux), where Grenache is the king of grapes (rather than Syrah in the north).
All wines are fermented in small stainless steel tanks. Soil type is chalky-clay-alluvial (Rhone river and Aygues river sedimentary). This is a distinct advantage for Grenache because the additional water retention of the vine roots in clay soil avoids severe drought – but allows enough hydric stress for sugar levels to optimise. The winery has found that this extra water retention and subsequent balancing of sugars/alcohol levels enables La Resistance to carry some welcome acidity in the wine.
The result is a wine that has all the blackberry spice of the blend as expected but equally a freshness in the palate. To put it tangibly, this is a much more quaffable wine because of the freshness, rather than with heavily extracted dark fruit. No oak at all.
What would you serve with it? Perfect served with a plate of assorted cooked meats, roast dishes and cheese.
—
What's your favourite Grenache wine? As a single varietal or in a blend?
Brisbane Festival Answers the Call with New Opera Double Bill
Presented by Opera Queensland and Brisbane Festival in association with FLUXUS,
The Human Voice & The Call is set to wow audiences this September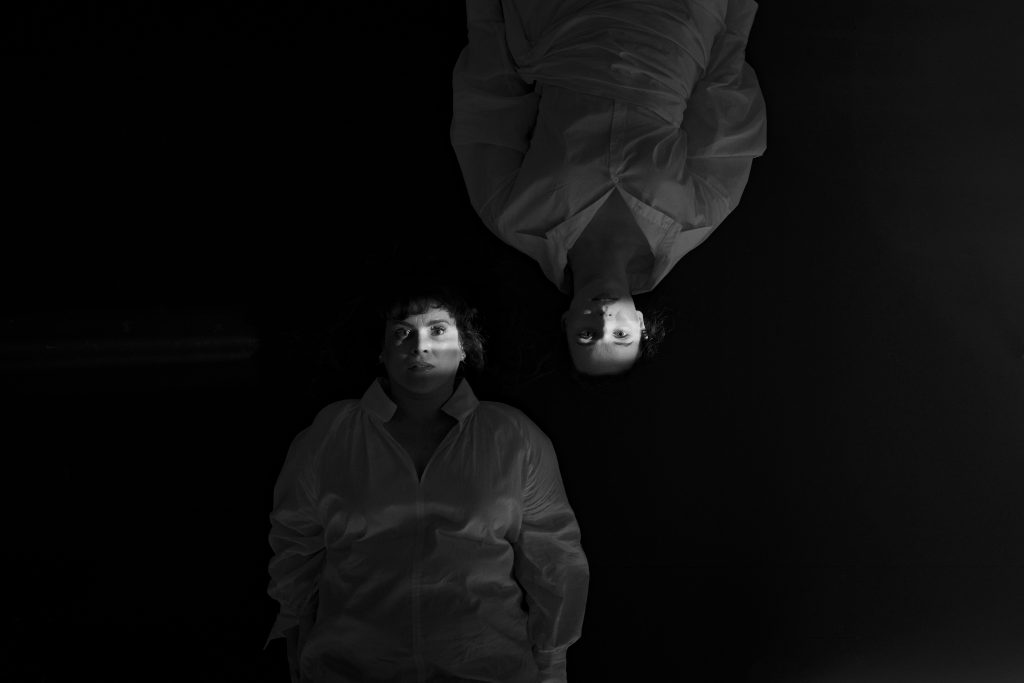 Held in QPAC's Concert Hall from 20 – 24 September 2022, this exciting double bill features two powerful one-woman performances from Ali McGregor (Lorelei) and Alexandra Flood (Eastern Promises).
Two separate but similar stories revealing how a life can be changed in a moment on the phone.
Patrick Nolan, CEO & Artistic Director of Opera Queensland says of this special festival production, In this double-bill of solo soprano performances we present two different works, both of which centre around a woman and a phone call that changes her life."

"The Call is a new Australian work, while The Human Voice was written in the 1950s and has been popularised in film with leading ladies including Sofia Loren and Tilda Swinton."

"Both works allow the audiences to experience an emotional world of remarkable beauty and tenderness.
The concept for The Call was developed by Ali McGregor (creator of Lorelei) and is based on an original story originally told by Auburn Sheaffer at The Moth.
Composer Connor D'Netto and librettists Keir Nuttall and Kate Miller-Heidke bring the story to life as an opera, which will have its world premiere at Brisbane Festival.
Francis Poulenc's The Human Voice is a modern classic telling the story of Elle (soprano Alexandra Flood), and the last conversation she has with her lover.
Both productions are directed by Patrick Nolan and feature Conductor Zoe Zeniodi leading the Queensland Symphony Orchestra,
with set and costumes by Marg Horwell (The Marriage of Figaro) and lighting by Bernie Tan-Hayes. 
Brisbane Festival Artistic Director, Louise Bezzina said these two operas had so much to offer the Brisbane Festival line-up.
This double-bill represents the world premiere of The Call, the Brisbane Festival debut for 'cabaret Queen' Ali McGregor, a Brisbane debut for Zoe Zeniodi, and Alexandra Flood's Opera Queensland mainstage debut," Ms Bezzina said. 

"We are thrilled to be able to be collaborating with Opera Queensland in presenting audiences these two short operas featuring an internationally acclaimed creative team and cast.
Tickets for The Human Voice & The Call are on sale now.
For more information and to purchase tickets click here
THE HUMAN VOICE & THE CALL
20, 22, 23 & 24 September 2022
Complimentary pre-performance talks are held on 23 and 24 September.
Audio description is available on 24 September.
QPAC Concert Hall, Cnr Grey and Melbourne Streets, South Brisbane 
The Call is sung in English with English subtitles.
Approximately 1 hour
Interval
The Human Voice is sung in French with English subtitles.
Approximately 1 hour
Creative Team
Conductor ZOE ZENIODI
Director PATRICK NOLAN
Sets & Costume MARG HORWELL
Lighting BERNIE TAN-HAYES
THE HUMAN VOICE
Music by FRANCIS POULENC
Libretto by JEAN COCTEAU
Cast
ALEXANDRA FLOOD
THE CALL
Concept ALI MCGREGOR based on an original story told by Auburn Sheaffer
Composer CONNOR D'NETTO
Libretto KATE MILLER-HEIDKE & KEIR NUTTALL
Cast
ALI MCGREGOR
Marie Leautey
the fastest woman running around the world
Fastest Woman running Around the World, World-Run completed on 1st September 2022
On the 30th of August, Marie Leautey 'Lootie', a French round-the-world runner arrived in Sydney and finished The Australian sequence of her international marathon.
In Australia, Lootie ran from coast to coast from Cottesloe on the west coast of Perth all the way to Sydney. Lootie started the run of 4,500 kms on the 29th of April, some locations that she passed through include Melbourne, Kalgoorlie and the dreaded Nullarbor desert.
1 marathon per day. 6 days per week. average speed of 9.2kms/hr
Having run Europe, North America, South America, Australia and finally Aukland in New Zealand on the 1st of September, Marie Leautey has now officially run across the world and as the fastest woman to do so!
Why run around the world?
Marie shares her personal reasons for pursuing the world-run:
This ridiculously long run answers a deep-rooted desire to experience the world physically combined with a passion for running and the outdoors.

Running around the world is an expression of my freedom, my joy of being alive as well as an answer to my curiosity and craving for adventure.

I am also committed to supporting a cause very close to my heart throughout the journey, in the hope it may serve as an inspiration.
Marie runs in support of the humanitarian not-for-profit organisation Women for International Women, click here to learn more about the organisation.
About Marie Leautey AKA "Lootie-runner"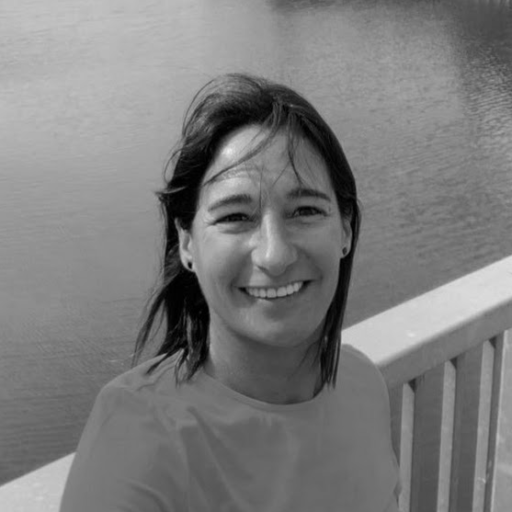 Marie is a French globetrotter and amateur runner.
She has lived in Scotland, England, Switzerland, Greece and Singapore.
Marie has an academic background in Finance and Law and works as a CFO.
She started participating in marathons in 2004 and started her work journey in December of 2019.
Find out more about Lootie's journey on her website!
Instagram @lootierun
Linkedin Marie "Lootie" Leautey
Facebook @LootieRun  
Sacreblue! x SBS
The August selection
Every month, Sacreblue! highlights some Francophone films from the SBS catalogue.
These movies will be available for the whole month for free on SBS On Demand!
Here is our August selection, we hope that you enjoy them!
Mon Roi / My King (2019)
Director: Maïwenn
Cast: Vincent Cassel, Emmanuelle Bercot, Louis Garrel, Isild Le Besco, Chrystèle Saint Louis Augustin, Patrick Raynal, Yann Goven, Paul Hamy
Tony (Emmanuelle Bercot) is admitted to a rehabilitation center after a serious skiing accident. Dependent of medical staff and painkillers, she takes the time to remember the tumultuous love story she lived with Georgio (Vincent Cassel).
Reviews & Awards:
The film received an average rating of 6.70/10 on the review aggregator site Rotten Tomatoes.
 My King uses a medical catastrophe as the catalyst for a fully realized, thought-provoking look at love and co-dependency.
Awards:
Emmanuelle Bercot won "best actress" at the Cannes Film Festival for her role as Tony.
Watch it on SBS on Demand here
Coco Avant Chanel / Coco Before Chanel (2009)
Director: Anne Fontaine
Cast: Audrey Tautou, Benoît Poelvoorde, Alessandro Nivola, Marie Gillain, Emmanuelle Devos, Régis Royer, Etienne Bartholomeus, Yan Duffas, Fabien Béhar, Roch Leibovici,
Jean-Yves Chatelais, Pierre Diot, Vincent Nemeth, Bruno Abraham-Kremer, Marie-Bénédicte Roy, Emilie Gavois-Kahn
Coco Before Chanel explores the early life of Gabrielle Chanel (Audrey Tautou) before her rise to worldwide fame as the most celebrated fashion designer of the 20th Century.
Gabrielle Chanel, illegitimate daughter of a traveling salesman, learns to sew in a Catholic orphanage before following her singing ambitions lead her to a cabaret club.
This is where Chanel earns the nickname Coco and also where she catches the eye of several high society gentlemen who would become instrumental in the development of her remarkable career.
Coco Before Chanel is the fascinating untold story of how one woman rose from humble beginnings to become one of coutures most important icons.
Awards:
Alexandre Desplat won film composer of the year at the 2009 world Soundtrack awards
Alexandre Desplat won best film composer at the 2010 Étoiles D'or du Cinéma Français awards
Catherine Leterrier won the best costumes César Awards in 2010
Watch it on SBS on Demand
here
Asterix and Obelix: Mission Cleopatra (2002)
Cast: Gérard Depardieu, Christian Clavier, Jamel Debbouze, Monica Bellucci, Claude Rich, Gérard Darmon, Alain Chabat, Isabelle Nanty, Édouard Baer,
Jean Benguigui, Pierre Tchernia, Marina Foïs, Édouard Montoute, Noemie Lenoir, Bernard Farcy, Michel Cremades, Zinedine Soualem
Asterix and Obelix are called to Egypt to help an architect erect a great palace in three months in order for Cleopatra to win a bet against Julius Caesar.
The film has an 86%  rating and a 79% audience score on Rotten Tomatoes.
Watch it on SBS on Demand here
Zily
Debut EP and exclusive What The France playlist!
An artist from the village of Tsingoni in Mayotte, where you can find France's oldest active mosque, Zily is a politically engaged young woman. A feature of Mayotte's artistic scene from the age of 20, she carries with her the values and traditions of the island in her music and her personality: mutual support, solidarity and sharing. Zily is also a woman of multiple cultures, born of a Malagasy father and a French mother originally from Mayotte. She recently launched her own label, Yeka Music, surrounding herself with a team of professionals to support her new musical project. A vocal signature – 'Yeka baba!''- affirms the identity of Yeka Music as a powerful statement: "witness the power and the potential of Mayotte's music."
It is on the island that Zily developed her musical career, as well as building the image of a strong, ambitious, enterprising woman, in her artistic projects as well as in her personal life. Today, Zily is renowned in the Maorais community, whether in Mayotte, Réunion or in France. She is the very image of a modern woman who is also faithful to her roots and her origins. Since 2020, Zily has guided her career according to two principles: demonstrating that you can make a living from music and promoting the image of Mayotte to a wide audience, while staying true to her musical vision.
Having worked on her new project for several months, Zily returned in June 2021 with the video for 'Tsika', which has since been viewed over 2,189,000 times on YouTube. The choice of this track to kick-start this new era of Zily's career can be seen as an allegory of the new turn that she has taken. 'Tsika', which means 'I was' in Shimaore and 'together' in Kibosy, is the tale of a joyful, carefree childhood. It's the story of a young girl who lives in total harmony with the world around her, and also an account of the contrast between a childhood where one could be happy with very little, and the material abundance of the present.
The track also carries a universal message, inviting children and young people to take hold of and learn to make the most of what they have around them.
Watch the video for 'Tsika':
Having tackled the theme of childhood, it's on the subsequent single that she invited us to discover another aspect of her island: women. 'Amani', which means 'peace', is an allegory for powerful, combative, resilient women. It recounts a story from Mayotte and, through it, tells the story of all of its women. Singing 'Amani', Zily represents all of the women who fight daily for a better life, for themselves or for others. The video has had over 1,750,000 views on YouTube.
Then on 8th March, on International Women's Day and to accompany the release of her debut EP, Imani na amani (which means 'faith and peace') she shared the video for 'Zaina', which is a homage to her mother. The video has had more than 715,000 views on YouTube. The EP features nine tracks which blend traditional and modern sounds, and affirms the musical identity that Zily wants to present to Mayotte, the region of the Indian Ocean, East Africa, France, and to the rest of the world.
Zily has done us the honour of compiling a What The France playlist featuring some of her 'Made in France' favourites like Reed Blowz, Youbbee, Bodo et Baré, Komo, Mikidache et M'Toro Chamou, Baco, Bo Houss, Saina Manotte, Admiral T and Kassav, Staco & Kitoko, Désiré, Diorellia, Skinny, Lima Wild, Fanny J, Goulam, Meiitod, Lokygramme, Kueena, Pix'L et Anouchka, Terrell Elymoor, Ali M'Benchezi and Annice et Zedcee.
A Made in France selection by Zily
Listen to a selection of "made in France" tracks, carefully handpicked by Zily.
Navigating "La Bise" with Scott Carpenter
Many a traveler to France has encountered those airy, European cheek kisses, but la bise is actually tougher to navigate than it looks. Is it one kiss or two? Or three? Or four? Do you start to the left or the right?
And with Covid surging, is la bise falling out of fashion forever? To answer these and more questions, Emily chats with Scott Carpenter, a professor and author of French Like Moi: A Midwesterner in Paris.
Follow Scott Carpenter on Twitter 
L'Intelligence artificielle : des robots au service des personnes isolées
Le 25 aout, l'Ambassade de France coorganise à Adelaïde en partenariat avec le Centre Jean Monnet d'Adelaïde et le Musée de l'Innovation « la nuit des idées », un événement dédié aux transformations digitales.
Cédric Buche, spécialiste de l'interface Homme-machine, du laboratoire IRL Crossing d'Adelaide et lauréat de la Robocup 2022,
sera présent pour y présenter les travaux de son équipe RoboBreizh et leur robot, Pepper.
Cédric Buche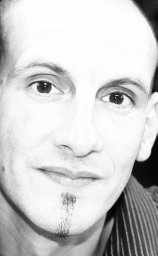 Présentation:
Profésseur à l'ENIB (Grande école publique d'ingénieurs généralistes)
Profésseur adjoint à l'Université d'Adelaïde

 

Chercheur invité à l'université Flinders
Laboratoire: l'IRL Crossing du CNRS
Sujets de recherche: intelligence artificielle, réalité virtuelle,
machine learning (ML), jeux vidéos.
Écoutez l'entretien de Cédric Buche par SBS French radio:
Retrouvez plus de contenu en Français tel que celui-ci sur SBS French
Paris Hotel Guide
(Extract from The Architecture Lover's Guide to Paris, Ruby Boukabou, White Owl Books)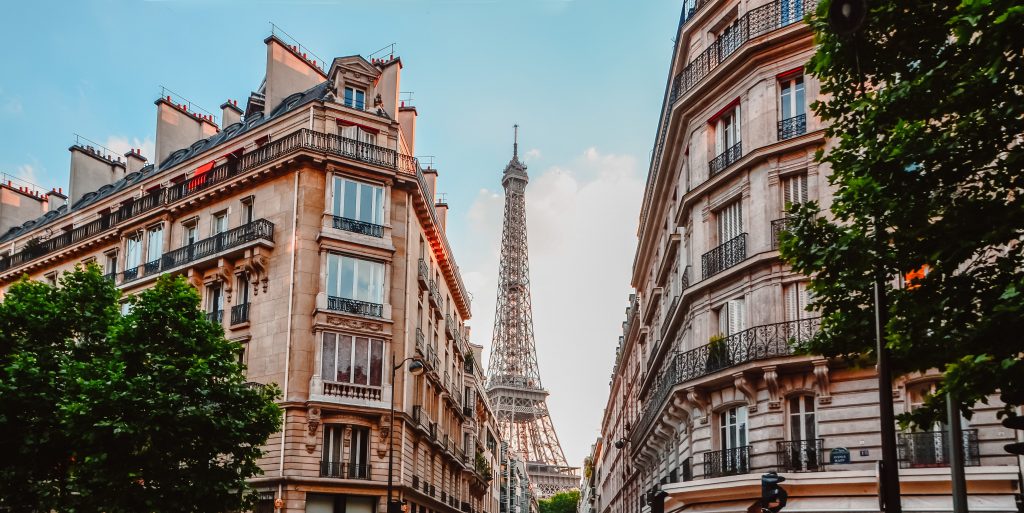 Paris' hotels range from the unique and boutique to palatial. Here is a range of architecturally interesting choices for all budgets.
(Star ratings are official, not mine)
Maison Albar Hotel Le Pont-Neuf
23-25 rue du Pont Neuf, 75001
www.maison-albar-hotels-le-pont-neuf.com 
*****
From the outside, Maison Albar has the iconic Paris touches of wrought iron on stone, softened by red geraniums in plant boxes. From the inside, the main attraction is Paris itself. Floor- to-
ceiling windows and neutral décor in the rooms allow the city to enchant you from the moment you open your eyes. The restaurant Odette features walls of dramatic, curved wood, inspired
by installation artists Christo's and Jeanne-Claude's 1985 wrapping of the Pont Neuf. The French cuisine is in the hands of sisters Caroline & Sophie Rostang, sixth generation restaurateurs no less!
Hôtel Jules & Jim
11 rue des Gravilliers, 75003
www.hoteljulesetjim.com
****
Hidden behind a sober, narrow entrance, this is a lovely little hotel designed by architect Michael Malapert and interior designer Natacha Froger. The lobby doubles as an art gallery, and the twenty three simple yet refined rooms look over the rooftops of Paris or the inner courtyard, with its magnificent plant wall, tables and fireplace. Inside the bar it's all wooden beams and floors with an intimate old Marais workshop style. 
Hôtel Vernet
25 rue Vernet, 75008
*****
Heritage and contemporary design merge in the Hôtel Vernet which was built in 1914 and renovated in 2014. The Haussmann styled façade is particularly graceful and the wood and marble interiors evoke a posh past. A glorious glass ceiling by Gustave Eiffel covers the restaurant 'V'. Interior design by François Champsaur manages to be elegant, contemporary and luxurious. The ceiling frescos are particularly fun.
Generator
9-11 place du Colonel Fabien, 75010
https://staygenerator.com/hostels/paris
On a budget? This hostel between bustling Belleville and the trendy Canal Saint-Martin offers cheap private and shared rooms. The industrial chic design references the bohemian and has fun
features such as a Métro-style bistro and bookshelf wallpaper. Its Khayma rooftop bar has views of Montmartre and there is a nightclub in the basement.
Hôtel OFF
86 quai d'Austerlitz, 75013
****
This unique floating hotel is moored on the bank of the Seine near the Gare d'Austerlitz. The zinc roof allows it to blend into the city but inside it's modern, bright and chic. Even if you are not staying here, you can enjoy cocktails by the pool in the evening or weekend brunch.
Yooma Urban Lodge
51 quai de Grenelle, 75015
www.yooma-hotels.com/en
***
A sharp contrast to the chic Hausmannian and refined boutique hotels, Yooma Urban Lodge is loud, bold, dramatic and vibrant. Aluminium and concrete were chosen as materials to merge with the surrounding 1970s architecture. The façade is an electric blue with black and white stripes. Each of the 106 rooms can sleep up to six people. You'll also find a cooking school, a gym, a sauna, a restaurant and a bar.
Terrass Hôtel
12-14 rue Joseph de Maistre, 75018
****
This delightful hotel is perched high on a street corner behind the Montmartre cemetery and close to the Moulin Rouge. The hotel was originally owned by Edmond Hurand in 1911, and apart from
a brief early period, it has remained in the family ever since. The terrace on the seventh floor, added in the 1950s, soon became a regular haunt for artists and musicians, and today is perfect for a sunset cocktail. A modern makeover focused on comfort and aesthetics with a theatre-feel (such as lights around the mirrors like in an actor's dressing room), enlarged rooms and the renovation of the Art Nouveau entrance canopy.
PALACE HOTELS
In 2010 the Minister for Tourism created the 'Distinction Palace' rating, awarded to hotels that met 200 strict criteria. These are all above and beyond 5-star standards. You know you are going to feel like royalty.
The Ritz Paris
15 Place Vendôme, 75001
The Ritz was built in 1705 as a private mansion for Louis XIV. César Ritz, who, with French chef Auguste Escoffier, invented the modern luxury hotel, renovated the palace to become the flagship of the new Ritz hotel chain, a synonym for opulence. It opened in 1898 and famous clientele has included Ernest Hemingway, Coco Chanel, Marcel Proust and Princess Diana. Some scenes
in How to Steal a Million (1966), starring Audrey Hepburn and Peter O'Toole, were shot here. It was thoroughly renovated in 2012–2016 by its new Egyptian owner Mohamed Al Fayed. One can stay in a replica of Marie Antoinette's Versailles boudoir or, for slightly less, enjoy a fancy cocktail in the Bar Hemingway.
La Réserve Paris
42 avenue Gabriel, 75008
Built in 1854 the Haussmann-style mansion became one of Paris' plushest hotels in 2015 with the expertise of Jacques Garcia. Think marble fireplaces, plush couches, antique mirrors, Corinthian columns and oak floors. Dining options are the Restaurant le Gabriel and the Asian fusion restaurant Pagode de Cos and the spa offers deluxe treatments. All the palace hotels are exquisite and always a good idea for a divine hot chocolate (bonjour, Le Bristol!) or an
escape from the hectic Paris streets (bonsoir, Le Royal Monceau!) where you can appreciate the works of top architects and interior designers. Besides La Réserve and the Ritz, there's:
Hôtel Le Maurice
228 rue de Rivoli, 75001
www.dorchestercollection.com/en/paris/le-meurice/
Mandarin Oriental
251 rue Saint-Honoré, 75001
www.mandarinoriental.com/paris
Hôtel Le Park Hyatt Paris
Vendôme
5 rue de la Paix, 75002
www.hyatt.com/en-US/hotel/france/park-hyatt-paris-vendome
Le Royal Monceau Raffles Paris
37 avenue Hoche, 75008
L'Hôtel de Crillon
10 place de la Concorde, 75008
www.rosewoodhotels.com/en/hotel-decrillon
Hôtel Le Bristol
12 rue du Faubourg Saint-Honoré, 75008
www.oetkercollection.com/fr/hotels/le-bristol-paris
Four Seasons Hotel George V
31 avenue George V, 75008
Shangri-La Hotel
10 avenue d'Iéna, 75116
www.shangri-la.com/en/paris/shangrila
Exact from The Architecture Lover's Guide to Paris (Ruby Boukabou, White Owl Books)
Available worldwide in paperback and e-book