On the 29th of April 2021, H.E Mr. Jean-Pierre Thebault, Ambassador of France to Australia, conferred the insignia of Knight in the Order of Arts and Letters upon Mr. Nick Mitzevich, Director at the National Gallery of Australia.
The ceremony took place at the Résidence de France and was attended by Stephen Brady AO CVO, Chairman at the National Gallery of Australia Foundation, Dr Judith Neilson AM, Businesswoman and Philanthropist, Mrs. Krystyna Campbell-Pretty, collector and philanthropist, and Nick's family and friends.
Born to a Greek mother and a Macedonian father in 1970 and raised in a farm close to Cessnok (NSW Hunter Valley), then elevated to the rank of director of one of the most prominent galleries across Australia, Nick Mitzevitch is the embodiment of a successful Australian journey.
He first became addicted to art and culture at an early age, during a visit of Gold of the Pharaohs at the Art Gallery of NSW, then later while exploring another exhibition in Canberra. Following his instincts, his passion led him to study art at The University of Newcastle and at UNSW. 
Nick Mitzevich became a leader in the art sector in Australia in the early 2000s, at the University of Queensland Museum and at the Newcastle Region Art Gallery, then at the Art Gallery of South Australia. He now reigns over 150 000 pieces of art and a collection worth $6 bn.
At the Art Gallery of South Australia, Nick Mitzevich shed a fascinating light on French sculpture by organising a Rodin exhibition in 2017.
He then indulged in his other passion with the extraordinary « Colours of Impressionism », which featured 70 masterpieces borrowed from the Musée d'Orsay, and made it the biggest success in the Art Gallery's history.
A year after taking the helm of the National Gallery of Australia, he summoned Claude Monet's chef d'oeuvre in partnership with the Musée Marmottan.  
Later, there was also the "Matisse and Picasso" exhibition with the support of the Musée of Picasso, and most recently the "Boticelli to Van Gogh" exhibition that was recently on display again has very strong connections to France, with Cézanne, Monet, Renoir, Degas, Gauguin, Fantin-Latour, Pissarro, Ingres, Corot, Claude, Poussin and Vernet.
Nick Mitzevich has made tremendous efforts to bring French and Australian cultures together through unique exhibitions and partnerships with European institutions.
The Order of Arts and Lettres was established in 1957 by the French government to recognise eminent persons who have contributed significantly to furthering the arts in France and throughout the world.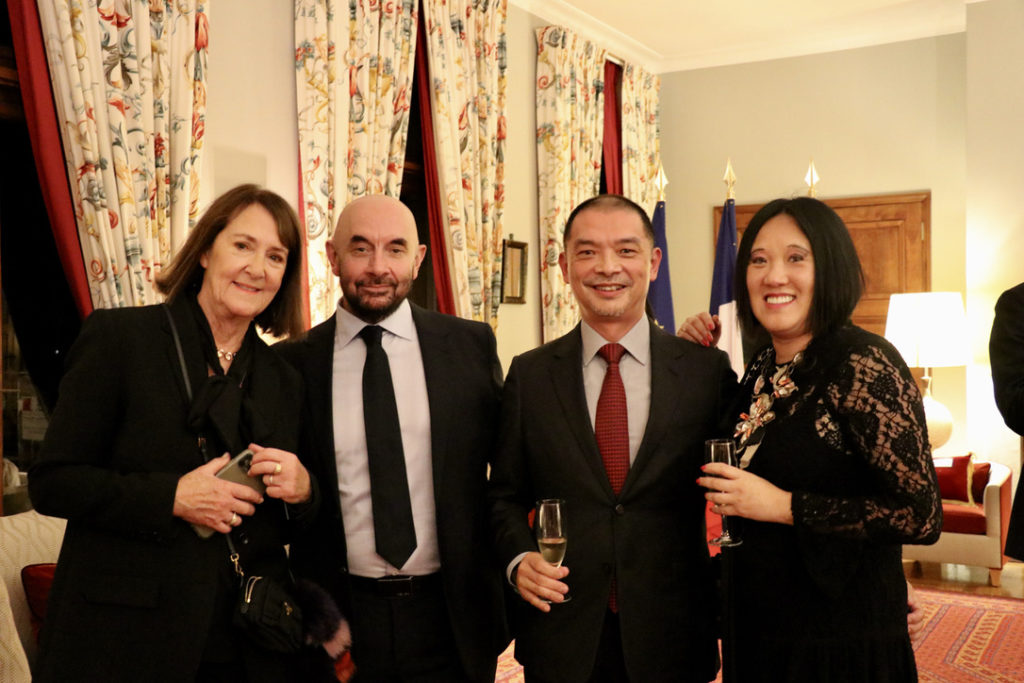 Ex