About the Night of Ideas (La Nuit des Idées)
The Night of Ideas was created in 2016 by the Institut Français. This international annual event aims to stimulate discussion by inviting speakers and performers from varied disciplines to respond to a single theme from their perspective. Typically, the event includes researchers, journalists, artists, performers, architects and social scientists. The goal is to share original views, research and debates with the public. Since its creation, the Night of Ideas has been presented in more than 190 cities around the world.
Sydney 2023
The MCA presents the 8th edition of the annual global event, the Night of Ideas 2023 (La Nuit des Idées) dedicated to the theme of More (Plus)?
The theme of this year's Night of Ideas More (Plus)? addresses the seemingly never-ending need for 'more', whether in the form of over consumption, stimulation, possessions or pushing boundaries in the pursuit of excellence. As a counterpoint, there will also be a focus on finding balance and value within slowness.
Learn about and discuss ideas shared by cross-disciplinary speakers, enjoy MCA exhibitions and join an Art Flow guided wellbeing experience.
Moderated by Amanda Collinge (ABC's Producer of Q+A) and Daniel Browning (ABC's The Art Show) the line-up features speakers from France and Australia, including: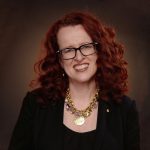 Cybernetics expert Geneviève Bell
Inaugural Director of the School of Cybernetics, and Florence Violet McKenzie Chair at the Australian National University (ANU), Geneviève Bell is best known for her work at the intersection of cultural practice and technology development. She is widely recognised as an influential voice within academia, industry and government. For the Night of Ideas she will share insights about how a cybernetics approach can help us frame a difference conversation about our future with data and technology.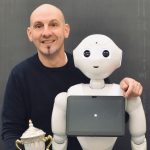 Professor in Artificial Intelligence (AI) Cédric Buche on AI featuring human and robotic interactions.
Professor at Ecole Nationale d'Ingénieurs de Brest (ENIB) in France and researcher on artificial intelligence and human-robot interactions, Cédric Buche is also an Adjunct Professor at the University of Adelaide and a visiting scholar at the Flinders University. In 2021, he moved to Adelaide and joined the International CNRS Research Lab CROSSING (French Australian laboratory for Humans –Autonomous Agents Teaming).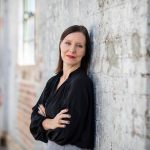 Guest curator of the MCA's Do Ho Suh exhibition and CEO of Bundanon Trust Rachel Kent on the quality of slowness in the artist's work.
Rachel Kent is an experienced arts leader, art historian and head curator with extensive experience working with international museums and cultural institutions. The MCA's Head Curator for over two decades, she is the CEO of Bundanon Trust.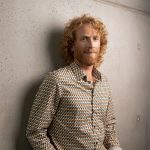 Contemporary artist Dr Danie Mellor exploring alternative creative spaces and the role of NFT'S in the evolution of art.
An established contemporary Australian artist who lives and works in Bowral, NSW, Dr Danie Mellor's multidisciplinary practice explores the intersections of contemporary and historic culture. In considering Australia's recent and ancient past, his work traverses the breadth of our shared and unique histories. Dr Mellor's revaluation of iconic landscape traditions is informed by his connection to place through Aboriginal heritage, and ongoing preoccupation with Australia's landspace.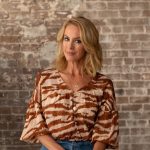 Best-selling author, podcaster, philanthropist and climate change advisor, Sarah Wilson, known globally for founding the I Quit Sugar movement on the benefit of slowing down.
Sarah Wilson is a multi-New York Times and Amazon best-selling author, podcaster, international keynote speaker, philanthropist and climate change advisor. Sarah is known globally for founding the I Quit Sugar movement – a digital wellness program and 13 award-winning books that sell in 52 countries – which saw millions around the world transform their health.
And many more.

Event program:
Part 1 – More for more, is it worth it?
Featuring Kirsha Kaechele, David Schlosberg, Robyn Williams and Genevieve Bell
Debate: The phenomenon of overconsumption in modern societies – 20 mins
Short talks – New challenges for science – 10 min each
Part 2 – More for the best, is there a limit?
Featuring Dr. Jessica Priebe, Danie Mellor, Pr. Cédric Buche and Daniela Garcia

Debate: The role of NFT in art – 20 mins
Short talks: AI and human performance – 10 mins each
Virtual Reality Performance by Giant Swan  – 10 mins
Part 2 – More, less, or differently?
Featuring Pr. Pascale Guitera, Joe Lauder and Miranda Darling

Debate: the urgent need to slow down – 20 mins
Short talks: will modernity save us? – 10 mins each
Also during the Night:
Open Mic Poetry presented by Toby Fitch, Pam Brown, Luke Patterson, Claire Albrecht and Anupama Pilbrow.
Native edible pant workshop presented by Indigigrow
Dance performance by Anastasios Repousi.
Musical performance by Tab and Bass.
Date
Time
Add to
Calendar
02/02/23
6:00 pm - 9:30 pm

Location

Museum of Contemporary Art, 140 George Street The Rocks Sydney NSW 2000