The Anim'Action Film Festival has been created under the patronage of the French Embassy with UTS and UTS Animation Guild (Sydney), Alliance Française of Brisbane and Griffith Film School (Brisbane), in partnership with the Annecy International Animation Film Festival and the support of the Institut Français.
The Anim'Action Film Festival celebrates the vivid culture of animation and offers, over three days of screenings and introductions by filmmakers, a showcase of Australian and French works. The Annecy International Film Festival annually rewards the best of the world's creativity in short and feature films. Anim'action is proud to offer you the best of their selection celebrating the creativity and diversity of animation styles and techniques.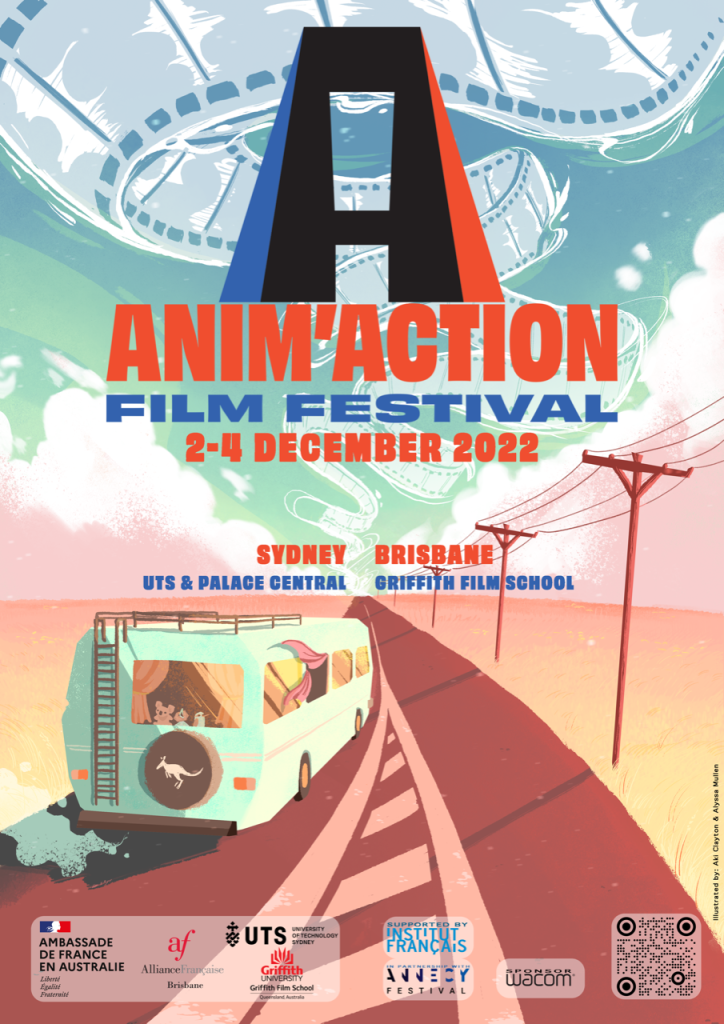 This year's program will hold something for everyone – be entertained by the vast array of brilliant, unforgettable and diverse films.
From award winners to festival favourites, cult films, classic cinema, entertaining dramas, compelling documentaries and dark comedies – expect to be entertained. A renewed focus on industry and education will promote connection and conversation, through a packed schedule of masterclasses and panel sessions featuring some of our most well-known and successful creatives.
For 11 days in October we celebrate the storytellers and filmmakers that seek to distract us from our daily lives.
The 3 pieces of the Byron Ballet Company's soiree will transport you on a powerful journey through the incredibly fertile world of musical creation in France from the end of the XIXth century to the beginning of the XXth century.
1 – Matisse – La Danse
Creation based on the famous painting from 1910 and other of his masterpieces.
Music DE FALLA, SAINT-SAËNS, DEBUSSY, LEKEU.
With April Galetti, soprano; Ian Knowles, Cello & Ken Naughton, piano
2 – Carmen – Pas De Deux
Music by Bizet whose opera was created in 1875
3 – Rite of Spring
Created in 1913 on music by Stravinsky