BLANC DE BLANC ENCORE
The show that sold out the Sydney Opera House finally makes its return to Sydney, this time at a fabulous new Strut & Fret venue on the edge of Surry Hills.
This iconic building has been totally revamped into a glam and gilded space fit for a champagne cabaret you'll never forget!
The five-star extravaganza BLANC DE BLANC ENCORE, is a smash-hit show from creative geniuses, Strut & Fret; the team behind Madonna's Rebel Heart tour and international sensations BLANC DE BLANC (original), LIFE – THE SHOW, and LIMBO. Expect all the beautiful champagne-soaked debauchery from the original Blanc de Blanc, sparkling with new surprises.
It's time to immerse yourself in the hedonistic, glamorous and extravagant world of vintage French flair, risqué humour, spectacular aerials, comedy and big dance numbers.
With its acclaimed international cast, this intoxicating Gatsby-esque ride astonishes and delights with its unique brand of opulent, cheeky, edge-of-your-seat theatre.
We recommend you arrive at least 30 minutes prior to showtime, so you can find your seat and grab a drink without needing to rush.
Dress Code: Smart-casual but audiences are encouraged to glam it up with a touch of sparkle, if the mood takes you!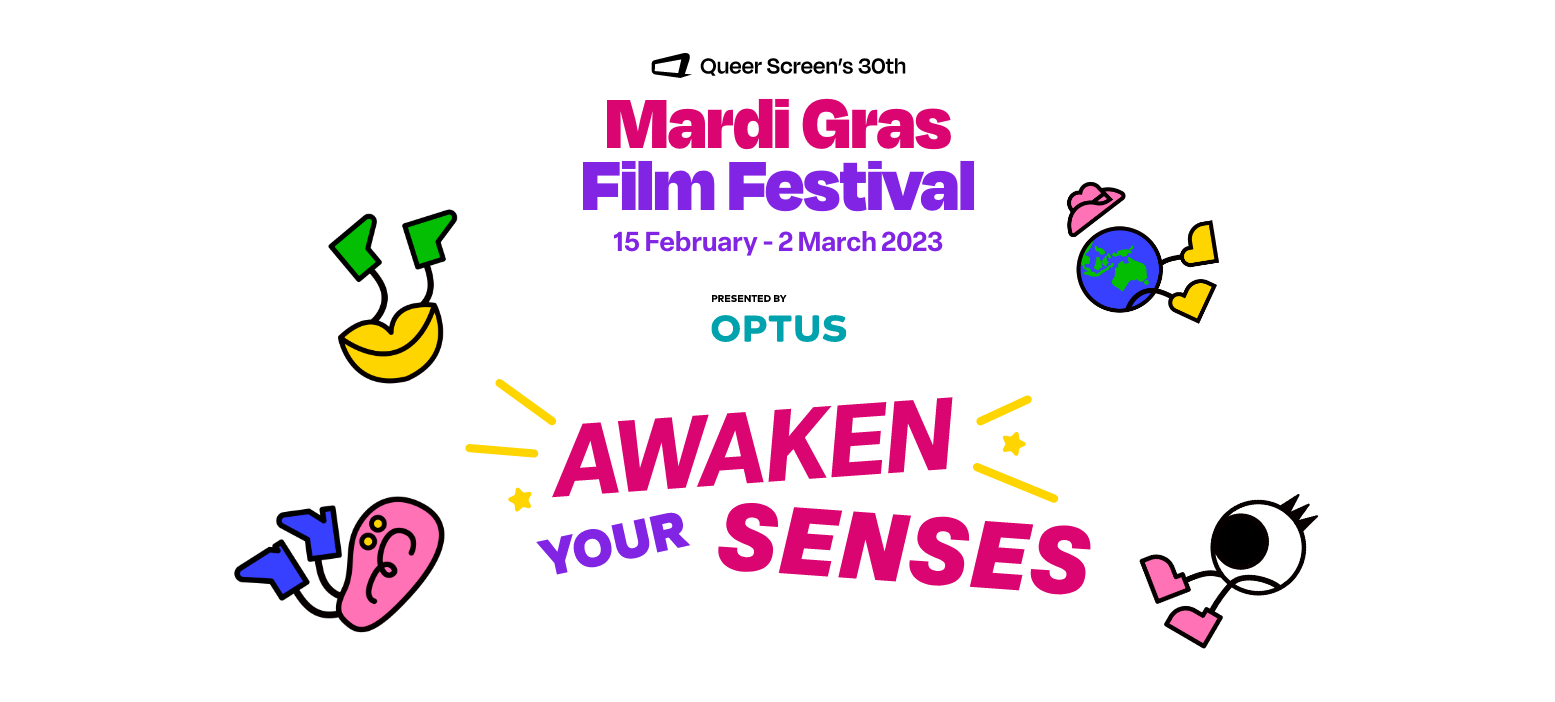 A this year's Mardi Gras Queer Screen film festival discover three French films:
The Five Devils / Les cinq diables (2022)
From writer/director Léa Mysius, featuring Adèle Exarchopoulos, Swala Emati and Sally Dramé
Featuring a mesmerising performance from Adèle Exarchopoulos, The Five Devils is a genre-bending drama about a love triangle hidden in the past, that could tear the present apart.
Screening times at the festival:
22/02/2023 at 6:30pm
24/02/2023 at 8:30pm
01/03/2023 at 1:30pm
Three Nights a Week / Trois Nuits Par Semaine (2022)
From writer/director Florent Gouëlou, featuring Pablo Pauly, Romain Eck and Hafsia Herzi
Baptiste is in a relationship with Samia when he first meets Cookie Kunty, a young drag queen from the Parisian scene who immediately mesmerises him.
Screening times at the festival:
19/02/2023 at 8:30pm
23/02/2023 at 7:00pm
28/02/2023 at 1:30pm
The Origin of Evil / L'origine du mal (2022)
Australian première presented in partnership with the AF French Film Festival
From writer/director Sébastien Marnier, featuring Laure Calamy, Doria Tillier and Dominique Blanc
Jealousy and bitterness breaks Stephane's family, she invents a whole other life for herself in order to impress the rich men and women who suround and undermine her.
Screening time at the festival: