My next vacances en France. First stop… Loulabelle in Lyon!
Recently I have started thinking about what my next vacances in France will look like and about my list of places to visit that I haven't yet been to. The top of that list is Lyon.
A little while back I chatted to fabulous pastry chef based in Versailles Molly Wilkinson in LFF episode 47 and I saw on her Instagram that she went to Lyon for the weekend. I was suddenly struck by how far away we are here in Australia with the thought of popping across to Lyon for the weekend not really being a possibility, but it also made me more determined than ever to get back to international travel!
So why Lyon? Well for regular listeners to the Loulabelle's FrancoFiles podcast you will know I have inherited much of my love of France from my dear Papa. I even chatted to my dad in LFF episode 29 about some of his fave places to visit in France. One that he often mentions to me that he would love to return to is Lyon and I know I have always loved every place he has recommended!
So Lyon is the capital of both the Rhône département and the Auvergne-Rhône-Alpes région, in the east-central part of France. It is set on a hill where the Rhône and Saône rivers meet. It is the third largest city in France, after Paris and Marseille and is divided into arrondissements just like Paris. Whilst it's France's second most popular city to visit, after Paris of course, it never feels cramped or crowded according to everyone I know who has been there. There has been a colony on the site since BC times which was expanded by the Romans, but the city flourished through the Renaissance period and by the 17th century it was the silk making capital of Europe.
Lyon is the most important educational centre outside Paris with a highly respected university and the prestigious Paul Bocuse School of Cuisinebased there as well. That's where another of our Loulabelle's guests Jean Marc Villard taught for many years. I did a cooking day with Jean Marc on a beautiful September day some years ago pre-COVID and I recall him saying how wonderful Lyon was. Another recommendation for me! Not that I need any convincing!
So Lyon is also full of wonderful French culture that is reflected in the riches of the local museums. Music and drama festivals are held every year in June in the Roman theatre at Fourvière. So much to see and do! It is a thriving hub of culture and learning.
I have found a fabulously useful app with an interactive map of something very particular to Lyon. Through the part of Lyon known as Vieux Lyon or Old Lyon and two other districts close to the rivers, are around 500 or so traboules. The word traboule comes from the Latin trans ambulare, meaning "to cross", and the first of them may have been built as early as the 4th century. A traboule is a petite passageway, around three feet wide which criss-cross the city. They at times open out into interior courtyards of private houses and they contain a world of quirky windows, Gothic galleries, ancient wells and even a spiral staircase carved out of stone. They are a miracle of medieval engineering. For centuries they were used by people to fetch water from the river and then by craftsmen and traders to transport their goods. By the 18th century they were invaluable to what had become the city's silk industry. During the second world war in German occupied France, the traboules were used by the resistance as many of the secret passageways were unknown to anyone not a local and so they were a great way to get around the city undetected.
Some of the traboules cut right through a house or, in the case of the longer traboules, a whole city block, linking one street with another. If you know where to go, it is possible to walk around the Vieux Lyon area, as well as the Croix-Rousse and the Presqu'ile parts of town via the traboules, avoiding the crowds — and sheltered from the rain too. And that's where my "Traboule App" will come in handy when I eventually get there!
Now, traboules are found in other French cities, but in most cases, unless you happen to live in a house that has one, you won't know they are there. Lyon is different. About 80 of its traboules are open to the public. Residents living around a traboule must agree to keep it open to the public between 8 am and 7 pm. But like the traboules themselves, the agreement is a two-way street. Visitors are expected to be quiet and respect the fact that the apartments surrounding the fascinating old passages are private homes.
Lyon is a gastronomic centre. Just a quick glance at the city's tourist website shows dozens of gourmet tours and wine tours! Sandwiched between Burgundy to the North and The Rhone Valley to the South, it probably comes as no surprise that the wine offerings in Lyon are quite remarkable. When I visit, I'm going to take the opportunity to head out and visit a winery or two. Vineyards surrounding Lyon have varieties from Beaujolais to a Cote de Rhone and many others. Wine lovers and also wine professionals use Lyon as a base for their expeditions. I'll be renting a car to get around more easily and like I did in Provence, I may also pre-organise a wine tour.
If like me you are obsessed by French food and plan more of a food pilgrimage to Lyon, you must stop at the covered market Les Halles de Lyon Paul Bocuse. Apparently it is a "foodies" heaven! Guided tasting tours are available there which sounds like a good idea to me as finding the hidden gems in a place like this can be tricky when travelling without complete fluency of the language and also if you don't have loads of time in the town.
So, Lyon being one of the strongholds of French gastronomy, has its specialties served in the Bouchons Lyonnais, the famous Lyon-style local restaurants and a visit is not complete without trying some "Cochonnaille"! This word is often used in the area of Lyon to refer to pork products, which are more commonly named "Charcuterie" in other parts of France.
Musique
Mobilis In Mobile by L'Affaire Louis Trio
L'Affaire Louis' Trio were a 3 piece band from Lyon. The band which formed in 1982 by two brothers and another friend was awarded the prize for best newcomers at the Victoires de la Musique. They stayed together until 1997. Two of the band members have since passed away but their music lives on.
Recette
A specialty of the Lyon region is pink praline, or pralines rose. They are almonds coated with caramelized and coloured sugar. I found a terrific 5- ingredient French pralines recipe to make this wonderful gourmet pleasure – a crisp pink treat. Apparently it takes 20 minutes from start to finish!
Other Lyon recommendations to visit
Pâtisserie Grains de Sucres – Rue de Trions, Lyon.
Specialty Lyonnais boutique Le Sirop de la rue – Rue Saint Jean, Lyons.
Museum Le Petit Musee de Guignol. Guignol is a famous marionette puppet from Lyon.
Sacreblue! x SBS
The October selection
Every month, Sacreblue! highlights some Francophone films from the SBS catalogue.
These movies will be available for the whole month for free on SBS On Demand!
Here is our October selection, we hope that you enjoy them!
Manon of the Springs / Manon des Sources (1986)
Director: Claude Berri
Cast: Yves Montand, Daniel Auteuil, Emmanuelle Béart, Hippolyte Girardot, Margarita Lozano, Yvonne Gamy, Jean Bouchaud, Elisabeth Depardieu, Gabriel Bacquier, Armand Meffre
A beautiful, young shepherdess (Emmanuelle Béart) living in the idyllic Provencal countryside determines to take revenge on the men responsible for the death of her father.
Manon des Sources (1986) it is the second of two films adapted from the 1966 two-volume novel by Marcel Pagnol, who wrote it based on his own earlier film of the same title. It is the sequel to Jean de Florette.
Awards:
Jean de Florette and Manon des Sources are ranked No. 60 in Empire magazine's "The 100 Best Films of World Cinema" in 2010
César Award for Best Actor – Daniel Auteuil, 1987
César Award for Best Actress in a Supporting Role – Emmanuelle Béart, 1987
Best Foreign Language Film, National Board of Review, 1987
Watch it on SBS on Demand
here
Mr. Stein Goes Online / Un profil pour deux (2017)
Director: Stéphane Robelin
Cast: Pierre Richard, Yaniss Lespert, Fanny Valette, Stéphane Bissot, Stéphanie Crayencour, Gustave Kervern, Macha Méril, Pierre Kiwitt
A 75-year-old widower (Pierre Richard) discovers online dating and uses a picture of his granddaughter's boyfriend (Yaniss Lespert) to meet a young woman.
Reviews & Awards:
 Cyrano is 80 and has a computer.
– Nathalie Chifflet,  Le Républicain Lorrain
Grand Prix Hydro-Québec 2017, Festival du cinéma international en Abitibi-Témiscamingue
Watch it on SBS on Demand here
A Very Long Engagement / Un long dimanche de fiançailles (2004)
Director: Jean-Pierre Jeunet
Cast: Audrey Tautou, Gaspard Ulliel, Jean-Pierre Becker, Dominique Bettenfeld, Clovis Cornillac, Marion Cotillard, Jodie Foster, Jean-Claude Dreyfus, Albert Dupontel, André Dussollier, Ticky Holgado, Tchéky Karyo, Jérôme Kircher, Denis Lavant, François Levantal, Chantal Neuwirth, Dominique Pinon, Jean-Paul Rouve, Julie Depardieu, Michel Vuillermoz, Bouli Lanners, Rufus, Michel Chalmeau, Maud Rayer, Philippe Duquesne, Jean-Pierre Darroussin
Mathilde's fiancé Manech (Gaspard Ulliel) is court-martialled in the trenches and driven out into no-man's land to die in World War I, but Mathilde (Audrey Tautou) insists he's still alive. Despite her polio, she sets out to find him in this sweeping romantic adventure.
The film is based on the 1991 novel of the same name by Sébastien Japrisot.
Reviews & Awards:
The film received generally positive reviews from critics. The film has an average rating of 7.40/10 on Rotten Tomatoes.
The website's critical consensus:
A well-crafted and visually arresting drama with a touch of whimsy.
30th César Awards (France)

Won: Best Supporting Actress (Marion Cotillard)
Won: Best Cinematography (Bruno Delbonnel)
Won: Best Costume Design (Madeline Fontaine)
Won: Best Production Design (Aline Bonetto)
Won: Most Promising Actor (Gaspard Ulliel)
Nominated: Best Actress (Audrey Tautou)
Nominated: Best Director (Jean-Pierre Jeunet)
Nominated: Best Editing (Hervé Schneid)
Nominated: Best Film
Nominated: Best Music (Angelo Badalamenti)
Nominated: Best Sound (Vincent Arnardi, Gérard Hardy and Jean Umansky)
Nominated: Best Writing (Jean-Pierre Jeunet and Guillaume Laurant)

London's Favourite French Film 2006 (United Kingdom)
77th Academy Awards (USA)

Nominated: Best Art Direction (Aline Bonetto)
Nominated: Best Cinematography (Bruno Delbonnel)

BAFTA Awards (UK)

Nominated: BAFTA Award for Best Film Not in the English Language

10th Critics' Choice Awards (USA)

Nominated: Best Foreign-Language Film

Boston Society of Film Critics Awards

Runner-up: Best Foreign Language Film

Chicago Film Critics Association (USA)

Won: Best Foreign Language Film

Dallas-Fort Worth Film Critics Association (USA)

Won: Best Foreign Language Film
Placed 9th: Top 10 Films

Florida Film Critics Circle (USA)
Kansas City Film Critics Circle Awards (USA)

Won: Best Foreign Language Film

Golden Globe Awards (USA)

Nominated: Best Foreign Language Film
Watch it on SBS on Demand here
Navigating "La Rentrée" with Anna Polonyi
While often translated as "back to school," la rentrée encompasses far more than pens and paper and new outfits. Here to unpack why la rentrée is exciting even to those French in no way connected to the school system is Anna Polonyi, a writer and teacher based in Nantes.
Manu Chao | New single 'Me Provoca Te Ver' with Chalart58
In the midst of a never-ending world tour (which currently finds him in Nordic countries), Franco-Spanish artist Manu Chao has found time to release a new song called 'Me Provoca Te Ver' with Chalart58 from Barcelona and trombonist Josep Blanes.
In the new track, reggae is to the fore with a mix of keyboards, drum rolls and a totally Jamaican rhythm, to which is added the contribution of Josep Blanes with a trombone solo to round out the track. The good vibrations that Manu Chao transmits with his voice are even stronger in the video, which can be seen on the YouTube channel of label La Panchita Records. In it, we see the three musicians together in a room which is overflowing with friendship and camaraderie.
At the same time, it's an opportunity for "el Chapulín" (Manu Chao's nickname) to remind us that he released the album Inna Reggae Style on vinyl back in July. It features all the tracks written with Chalart58 between 2017 and 2022, as well as single recorded with Señor Wilson, Josep Blanes & High Paw and Cedric Myton.
French Hack tips & memories of carefree France!
Hosted by Louise Prichard, Lou chats to Bordeaux-born and bred Alexandra Ganipeau
who now lives in Melbourne Australia running an online business called The French Hack.
Bordeaux-born and bred Alexandra Ganipeau lives in Melbourne Australia running her own interior design business and also an amazing service for all of us FrancoFilers, an online business called The French Hack. Alex's French Hack has assisted hundreds of VCE French students to demystify the conjugating and grammar issues we often find when learning French!
Alex grew up in Bordeaux and always wanted to be bilingual so in her early 20s she headed to London, met and married an Aussie boy and the rest is history!
How lucky for us Melburnians that she is here too!
In my chat with Alex she shared the French perspective she had as a child, taking castles and quaint villages for granted. Now she sees the amazing beauty we all love about France and she loves sharing it all with her sons now when she can get back to spend time in France with family and friends.
During the recent difficult COVID years Alex kept her connection to France with French conversations every day, watching French movies, reading French articles and books, she adds a little bit of French to every day. Alex loves the fact that Melbourne is a very French-friendly city. There are loads of French restaurants and festivals. She also shops consistently with France at Home! That way she can buy all her fave French products even to the point of having her fave French shampoo! I must admit I love putting on French perfume every day. I breathe in and all of a sudden…there she is… Paris is right there with me… xxxx
Alex shared her memories of her teenage years with me. Such a fabulously carefree time! Chatting about our gorgeous memories is so important right now during a time when life has been more challenging than usual. Alex's description of the beach culture in Bordeaux is just wonderful. The raw Atlantic coast with the dunes and the sunset sounds divine.
The French Hack
Alex runs a French membership called The French Hack. Every day there is a Pause Dej' (pronounced almost like postage or paws-tage) which is short for "pause dejeuner" meaning a lunch break. The daily Pause Dej' is an hour and a half every day during the middle of the day Melbourne time, where members can drop in and have a real conversation online for the whole time or just part of it… whatever works for them! There are chats about regular life, French tips for movies, etc. It's just a place where people gather. Every month there's a new challenge on Facebook. Both English and French speakers are welcome. There is a coffee morning once a month and even celebrations from time to time like petanque matches! Members are in Australia and around the world, just as long as the time difference works for them, all are welcome!
Special offer for Loulabelle's FrancoFiles:
Alex has generously offered for listeners of the Loulabelle's FrancoFiles podcast a free visit to The French Hack! Whether it is joining in with a monthly challenge or dropping into a Pause Dej' daily session, LFF listeners can test it out and see what The French Hack is all about! Just communicate with Alex here and let her know you've connected via the Loulabelle's FrancoFiles.
Recette
Rather than a recipe in this blog post today, Alex has recommended the French fave "non-French" food, which they have adopted as their own. Northern African and Middle Eastern influences are so popular in France with the locals and Alex's fave restaurant as soon as she's back in Paris is right near the Jardin des Plantes called La Grande Mosquée. Alex suggests the combination of a visit to the museum and zoo at the Jardin des Plantes followed by a late lunch at the restaurant at La Grande Mosquée is a wonderful day out for the whole family.
Musique
Alex left France in the 90s and sometimes thinks she is stuck in the 90s! The first French song I ever heard was by Etienne Daho called Duel au Soleil in about 1986. I recall recording it from MTV and playing it on repeat over and over! In those days before the internet ruled the world we only had whatever was given to us and this was the only French song I had ever found! I'm so glad it's also one of Alex's favourites.
TIPS ON BUYING ART IN PARIS
Excerpt from The Art Lover's Guide to Paris (Ruby Boukabou, White Owl Books)
So you've been wowed by the museums, inspired by the galleries and refreshed by the street art. You think it would be rather nice to buy an artwork to remind you of your fabulous Paris trip and decorate your home or office. Where to start?
The galleries, the Portes Ouvertes, the Flea Markets, 59 Rivoli, the Marché de Creation (http://www.marchecreation.com/en) are all possible ways to go. But best take the experts' advice.
A tip on what not to do after the purchase? Don't jump in a taxi, take a phone call and leave your artwork on the back seat, as a French art dealer did with a 1.5-million-Euro Concetto Spaziale (Spatial concept) by Argentinian-born Italian artist Lucio Fontana in the Marais in 2017 (luckily the
honest taxi driver handed it in!).
Jeremy Durack, originally from Western Australia, became the Finance and Operations Director and General Secretary of Sotheby's France. He worked as part of the management team to establish the legal and operational infrastructure of the French auction business prior to starting auctions in France late 2001. He says that buying art needs to be about…
"a love affair. You're after beauty and quality. It doesn't matter how much it costs. After a week, will you still want to look at it every day? … Paintings have a spirit. Before buying, educate yourself through visiting the museums that have a rigorous selection process. Find out what the influences are of the artists you love and research other artists in a similar style that may be more affordable."
Helen Szaday von Gizycki of Paris Fine Art Consulting is also a  board member of the European Chamber of Art Experts and has over twenty years of experience of fine art advisory and expertise for clients in Europe, the USA, Asia and Australia. She previously worked as a private banker in New York and Tokyo and at Sotheby's in Asia and Paris (http://www.pfac.eu/):
"Buy what you like, that's the key thing. You don't want to be buying something to put in a warehouse for ten years – what's the point?"
Sandra Hegedüs is a Paris-based Brazilian-born art collector who founded the nonprofit organisation SAM Arts Projects in 2009 with her French husband, Amaury Mulliez, to promote
and finance French artists internationally, as well as foreign artists within France from emerging countries:
"The most important thing is to buy with your heart and your eyes, and not with your ears- it's not because somebody told you that… no. Dare to buy what touches you, it's the most important thing.
Find young artists at the salon de Mont Rouge [www.salondemontrouge.com]. A lot of artists whose
works are now in galleries and very expensive came from there. Be the eye, trust your eye. Visit the galleries in the Marais, Saint-Germain-des-Prés and Belleville. And if at the FIAC, don't stay downstairs, go upstairs to the younger gallery section and you will discover exciting new artists."
Australian gallerist Joseph Allen Shea runs Galerie Allen (59 Rue de Dunkerque, 75009) and is among the most approachable and friendly gallerists in town today.
(www.galerieallen.com) He says:
"You need to speak to the experts in the auction houses and the dealers and get a feel for the market before you start buying. Build up a bit of knowledge about what you're collecting, what's on the market and what the prices are. Like for anything, shop around. There's a lot of very knowledgeable people who are happy to talk. Go to the art fairs and the galleries. People don't always realise that, while it can be a bit intimidating, these people are happy to talk about the works and they're all passionate about what they sell. Doing your homework and speaking to the
experts beforehand is part of the pleasure as well.
"The beautiful thing about the commercial galleries is that it's free education. There are very important pieces on display and you can just enter and have a gallery owner tell you about the work. There may be an image of the snooty unapproachable gallery owner that can make it quite scary for a first time visitor, but that's what we're here for. Be brave and you'll be surprised. Go in, don't be scared, ask questions and ask the prices (which are, unfortunately, negotiable).
Tristam Diquatrostagno is a painter/sculptor and graphic designer based in Montreuil with an erotic/pop bent. He was one of the founders of the 80s Punk street-art collective 'Les Musulmans Fumants' (the smoking Muslims) at the time mixing with the likes of Jean-Michel Basquiat.
"If you can, go and see the artists in their workshops. The Portes Ouvertes is the best occasion. There are so many artists that you're bound to find something that you like and a budget that suits both you and the artist. It's more fun this way. Or head to the galleries in the Marais. For
street art, if you see a work that you like there's always the signature of the artist somewhere. Look them up online and contact them. Once you've met one artist, in general they know many others who also may take your fancy, and are generally open about sharing contacts. You'll start to meet the artists and grow your own network. There are so many styles, you're surely going to
find something you'll love. »
Luc Saucier, Art Lawyer (Paris / Brussels):
"At Drouot's Auction House [www.drouot.com] you can often find incredibly beautiful nineteenth-century paintings for as little as 100 euros. It's amazing. You can buy the most exquisite antiques and contemporary art for nothing at all."
Julie Eugène, Art Concierge, Le Royal Monceau Raffles Hotel Paris:
"Art helps us transcend daily life and reach the sublime; it allows us to travel, question, revolutionise and communicate across the languages. But it's also very personal, so when a client wants to buy something, I can't choose for them. It's about their tastes. If they're not sure where to start, I get them to tell me which artists they like and what media they prefer – painting, sculpture, photography… then if they like tactile, colourful etc… then I'll direct them to the galleries that correspond. There's also a great gallery at the hotel, Art District."
Charles-Wesley Hourdé, gallerist and expert in African, Oceanic and American Indian arts, advisor for Christie's (www.charleswesleyhourde.com):
"[When looking at buying African and Tribal art] wander around Saint-Germain-des-Prés, look through the windows and don't hesitate to enter galleries, even if it seems slightly scary if they're empty or if you have to ring the bell. Follow your instinct on what you like. These gallerists are so passionate about their collections that once you show a little interest, they're more than happy
to engage with you whether you're buying this time or not. But be careful of people coming up to you on the street – they'll try to sell you false pieces.
Galerie Antoine Levi, 44 Rue Ramponeau, 75020
(http://antoinelevi.fr/antoine-levi/):
"Lots of collectors start by word of mouth, others by wandering into a gallery and liking something then having a conversation. But there's no magic formula. It seems scary, but you just need to enter and see the aesthetics. Each gallery has its own research that creates a movement. Then there's the FIAC and Paris International (see 'Art Diary'). It's like buying an album- maybe you've heard of the artist, maybe they're fashionable, or maybe you fall across them and are delighted. Most galleries have a decent variety of prices to give you the opportunity of starting small. »
Find out more about art in Paris in The Art Lover's Guide to Paris (Ruby Boukabou, White Owl Books). Available worldwide in paperback or digital copy or contact Ruby to order a signed copy www.rubytv.net/books.
International Grenache Day 2022: Discover 11 facts about Grenache to celebrate!
To celebrate International Grenache Day 2022, we're sharing 11 things you might not know about grenache as well as some recommendations from French wine importers in Australia.
Grenache's exact place of origin is hotly contested. Some say it originated in the South of France, others say as Cannonau in Sardegna. and other still as Garnacha or Garnatxa in Spain in the Aragon region.
France has the world's largest grenache plantings with 236,500 acres (95,700 ha) in 2004.
In France, grenache is the second most planted grape variety after Merlot and ahead of Ugni blanc.
The majority of French Grenache plantings are found in the Languedoc-Roussillon region. There, it is often blended with Carignan, Cinsaut, Syrah and Mourvèdre.
Grenache is an important part of the classic Rhone blend. In the Côtes du Rhône, Grenache must comprise at least 50% of the blend along with Syrah (Shiraz) and Mourvèdre (which is like the GSM blend we are more accustomed to in Australia).
It's not only used in red wine but also in some French rosé wine including those from Tavel and Lirac.
Grenache noir is the black-skinned grenache grape we often think about but it has mutations: pale crimson-skinned grenache gris and green-skinned grenache blancwhich are both used in fortified vin doux naturels from Banyuls and Maury.


Grenache Gris image: Languedoc-Rousillon-Wines.com

In France, grenache blanc is the 4th most grown white wine grape variety after ugni blanc, chardonnay and Semillon.
Grenache thrives in warm climates and improves as the vines age. That makes South Australia's McLaren Vale and Barossa Valley perfect climates to grow grenache.
Grenache takes longer to ripen than Cabernet Sauvignon and it is often harvested weeks after its red counterpart.
Grenache is also known by a number of different names
International Grenache Day 2021 recommendations
We asked French wine importers in Australia to share with us their Grenache recommendations for International Grenache Day.
Daniel Airoldi from Airoldi Fine Wines shares his recommendations for International Grenache Day 2021.
SPECIAL OFFER: Receive a discount of 20% of all orders at Airoldi Fine Wines when you use the ode "Marseillaise" at checkout.
Which grenache do you recommend for a smaller budget for International Grenache Day 2021 and why?
Le Cassagne & Vitailles Combarels 2018 which is made from a blend of old Grenache with a little bit of Syrah. It's a delicious, fruity and well-balanced wine.
What would you serve with it?
Lamb chops with ratatouille.
Which grenache do you recommend for a higher budget for International Grenache Day 2021 and why?
From the same estate but the superior cuvée, Le Cassagne & Vitailles 'Clas Mani' which contains Grenache planted during the inter-war period! An impressively complex wine!
What would you serve with it?
Sweetbreads with hazelnut butter and sage gnocchi
Amélie Chaboud and Nathalie Taquet from Bottli give us their recommendations for International Grenache Day 2021.
In France, grenache is mainly cultivated in the Rhône valley, Languedoc-Roussillon and in Provence. It is the source of great natural sweet wines and can be vinified alone or as the dominant varietal. In the latter case, it is often combined with Mourvèdre and Syrah for the production of dry red or rosé wines.
In the Southern Rhône valley, grenache dominates the Côtes-du-Rhône, Côtes-du-Rhône Villages and the vintages, Châteauneuf-du-Pape being one of the most-known appellations and perhaps the most qualitative.
The two rare pearls we have selected come from this region and are the result of organic farming, respectful of the environment!
Small budget grenache: GSM | Horse Flowers | Côtes du Rhône $50
This is a subtle Côtes du Rhône with a fruity character, intense aromas and a good length in the mouth. It is of course a blend built around Grenache (50% Grenache, 25% Syrah, 15% Mourvèdre, 10% Cinsault). A very nice representation of its terroir: a wine that is simply "wow"!
Appearance: deep purple colour
Nose: aromas of violet and liquorice
Palate: notes of red fruits and spices, powerful and velvety
Appearance: Deep red colour
Big budget Grenache: Château de Manissy, Chateauneuf du Pape $126
It is a tiger ready to pounce: soft and elegant to look at, its power is almost palpable, but it walks on velvet paws. Then an explosion of black fruits: blackcurrant, blackberry, black cherry and hints of roasting, fully expressed in a beautiful and long finish. A truly great natural wine!
Appearance: Deep red colour.
Nose: Aromas of red fruits, aromas of undergrowth.
Palate: Spicy notes, soft tannins.
Food pairing: Red meat in sauce, Game, Beef bourguignon, Cheese
Pierre Stock gives us his recommendations for International Grenache Day 2021.
Which lower budget Grenache do you recommend for World Grenache Day and why?
2019 Domaine Des Genestas Caves d'Estezargues , it is mostly Grenache blended with a tiny bit of cinsault and mourvedre. Made by a CO-OP but each family  treated as a domaine, organic , no fining, Impossible value for Quality.
What to serve with it? It is medium body style of wine with fresh fruits and soft tannins, Charcuterie, steak with no sauce , light red meat
Which higher-budget grenache do you recommend for International Grenache Day 2021?
2017 Bastide Saint Dominique Chateauneuf Du Pape, when it comes to Grenache , Chateauneuf Du pape is the most well known region in France where grows this amazing grape. This a wine coming from a super well known parcel called Pignan where the famous Chateau Rayas has its vines. This 100% Grenache matured in cement , yes NO WOOD in this cuvee, showed grenache to its best. Drink young , it is organic ,fresh yet with a medium body
What would you serve with it? Again here, I will serve it with red meat , saucy dishes , grilled veggies.
Margot from Le Plonque shares her International Grenache Day 2021 recommendations.
Which low budget grenache do you recommend for International Grenache Day 2021 and why?
Domaine Saint Bénezet Préférence rosé! A refreshing Syrah Grenache which is perfect for the beautiful days to come!
What would you serve with it? A cheese and charcuterie platter with fresh fruit in a picnic, or grilled meat and a mixed salad!
Which larger budget grenache do you recommend for International Grenache Day 2021 and why?
We have a red grenache wine, which is a little more expensive, Domaine des Trois Lys les Garrigues. It's a Syrah, Grenache Carignan blend. We love this Côtes du Rhone which has body, intense ripe fruit aromas and silky tannins that make it very easy to drink, even when it's a bit hot! It is not bitter or harsh as some reds can be.
What would you serve with it?
Red meats will go very well with it, as will soft cow's milk cheeses.
Annie Gasparre from Single Vineyards shares her recommendations for International Grenache Day 2021.
Which grenache for a smaller budget would you recommend for International Grenache Day and why?
The 2016 Campos de Luz – Made from old-vine grenache (garnacha) fruit, from the Cariñena Denominación de Origen. The nose is floral with notes of fresh berries and ground black pepper. The palate begins with a rush of juicy fruit, followed by a full palate with very soft tannins. A wine which is very easy to drink alone or with food.
What would you serve with it?
Tapas, sizzle steak or BBQ meats.
Which grenache for a higher budget would you recommend for International Grenache Day and why?
The La Resistance Organic Rouge – The red is a classic GSM blend using the advantages of the Mistral wind in the Rhone Valley that helps to reduce risk of mildew – which is why they can rely on producing organic wine across such a large area. Produced in parcels across the southern Rhone valley (actually around Avignon to Mont Ventoux), where Grenache is the king of grapes (rather than Syrah in the north).
All wines are fermented in small stainless steel tanks. Soil type is chalky-clay-alluvial (Rhone river and Aygues river sedimentary). This is a distinct advantage for Grenache because the additional water retention of the vine roots in clay soil avoids severe drought – but allows enough hydric stress for sugar levels to optimise. The winery has found that this extra water retention and subsequent balancing of sugars/alcohol levels enables La Resistance to carry some welcome acidity in the wine.
The result is a wine that has all the blackberry spice of the blend as expected but equally a freshness in the palate. To put it tangibly, this is a much more quaffable wine because of the freshness, rather than with heavily extracted dark fruit. No oak at all.
What would you serve with it? Perfect served with a plate of assorted cooked meats, roast dishes and cheese.
—
What's your favourite Grenache wine? As a single varietal or in a blend?
Brisbane Festival Answers the Call with New Opera Double Bill
Presented by Opera Queensland and Brisbane Festival in association with FLUXUS,
The Human Voice & The Call is set to wow audiences this September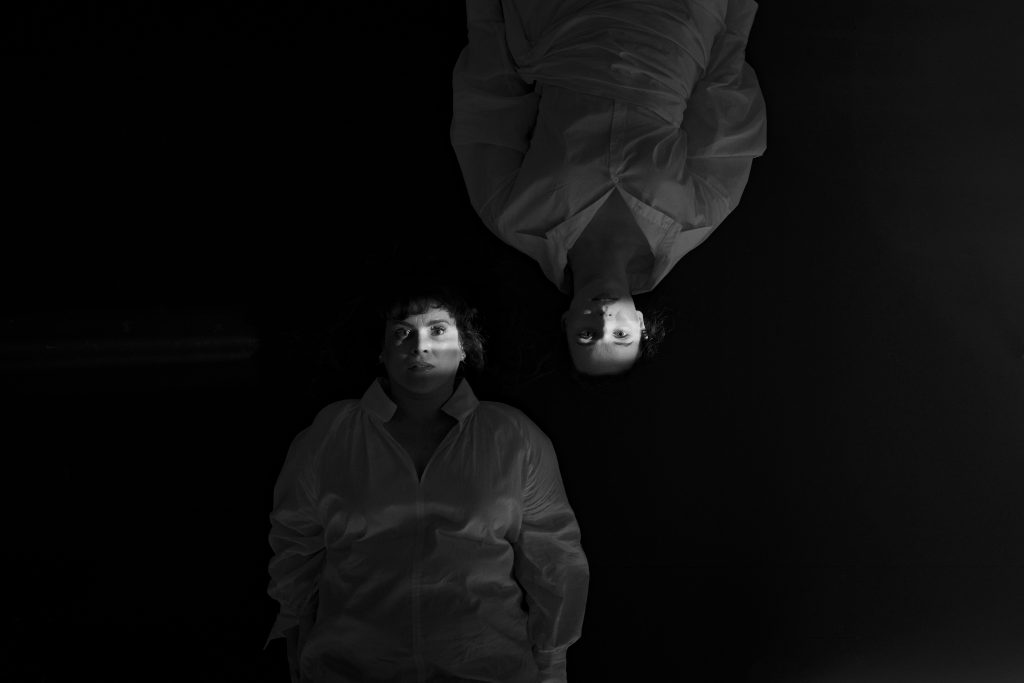 Held in QPAC's Concert Hall from 20 – 24 September 2022, this exciting double bill features two powerful one-woman performances from Ali McGregor (Lorelei) and Alexandra Flood (Eastern Promises).
Two separate but similar stories revealing how a life can be changed in a moment on the phone.
Patrick Nolan, CEO & Artistic Director of Opera Queensland says of this special festival production, In this double-bill of solo soprano performances we present two different works, both of which centre around a woman and a phone call that changes her life."

"The Call is a new Australian work, while The Human Voice was written in the 1950s and has been popularised in film with leading ladies including Sofia Loren and Tilda Swinton."

"Both works allow the audiences to experience an emotional world of remarkable beauty and tenderness.
The concept for The Call was developed by Ali McGregor (creator of Lorelei) and is based on an original story originally told by Auburn Sheaffer at The Moth.
Composer Connor D'Netto and librettists Keir Nuttall and Kate Miller-Heidke bring the story to life as an opera, which will have its world premiere at Brisbane Festival.
Francis Poulenc's The Human Voice is a modern classic telling the story of Elle (soprano Alexandra Flood), and the last conversation she has with her lover.
Both productions are directed by Patrick Nolan and feature Conductor Zoe Zeniodi leading the Queensland Symphony Orchestra,
with set and costumes by Marg Horwell (The Marriage of Figaro) and lighting by Bernie Tan-Hayes. 
Brisbane Festival Artistic Director, Louise Bezzina said these two operas had so much to offer the Brisbane Festival line-up.
This double-bill represents the world premiere of The Call, the Brisbane Festival debut for 'cabaret Queen' Ali McGregor, a Brisbane debut for Zoe Zeniodi, and Alexandra Flood's Opera Queensland mainstage debut," Ms Bezzina said. 

"We are thrilled to be able to be collaborating with Opera Queensland in presenting audiences these two short operas featuring an internationally acclaimed creative team and cast.
Tickets for The Human Voice & The Call are on sale now.
For more information and to purchase tickets click here
THE HUMAN VOICE & THE CALL
20, 22, 23 & 24 September 2022
Complimentary pre-performance talks are held on 23 and 24 September.
Audio description is available on 24 September.
QPAC Concert Hall, Cnr Grey and Melbourne Streets, South Brisbane 
The Call is sung in English with English subtitles.
Approximately 1 hour
Interval
The Human Voice is sung in French with English subtitles.
Approximately 1 hour
Creative Team
Conductor ZOE ZENIODI
Director PATRICK NOLAN
Sets & Costume MARG HORWELL
Lighting BERNIE TAN-HAYES
THE HUMAN VOICE
Music by FRANCIS POULENC
Libretto by JEAN COCTEAU
Cast
ALEXANDRA FLOOD
THE CALL
Concept ALI MCGREGOR based on an original story told by Auburn Sheaffer
Composer CONNOR D'NETTO
Libretto KATE MILLER-HEIDKE & KEIR NUTTALL
Cast
ALI MCGREGOR
Marie Leautey
the fastest woman running around the world
Fastest Woman running Around the World, World-Run completed on 1st September 2022
On the 30th of August, Marie Leautey 'Lootie', a French round-the-world runner arrived in Sydney and finished The Australian sequence of her international marathon.
In Australia, Lootie ran from coast to coast from Cottesloe on the west coast of Perth all the way to Sydney. Lootie started the run of 4,500 kms on the 29th of April, some locations that she passed through include Melbourne, Kalgoorlie and the dreaded Nullarbor desert.
1 marathon per day. 6 days per week. average speed of 9.2kms/hr
Having run Europe, North America, South America, Australia and finally Aukland in New Zealand on the 1st of September, Marie Leautey has now officially run across the world and as the fastest woman to do so!
Why run around the world?
Marie shares her personal reasons for pursuing the world-run:
This ridiculously long run answers a deep-rooted desire to experience the world physically combined with a passion for running and the outdoors.

Running around the world is an expression of my freedom, my joy of being alive as well as an answer to my curiosity and craving for adventure.

I am also committed to supporting a cause very close to my heart throughout the journey, in the hope it may serve as an inspiration.
Marie runs in support of the humanitarian not-for-profit organisation Women for International Women, click here to learn more about the organisation.
About Marie Leautey AKA "Lootie-runner"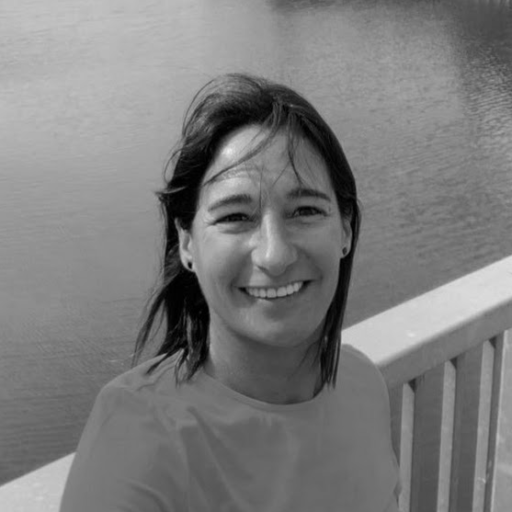 Marie is a French globetrotter and amateur runner.
She has lived in Scotland, England, Switzerland, Greece and Singapore.
Marie has an academic background in Finance and Law and works as a CFO.
She started participating in marathons in 2004 and started her work journey in December of 2019.
Find out more about Lootie's journey on her website!
Instagram @lootierun
Linkedin Marie "Lootie" Leautey
Facebook @LootieRun  
Sacreblue! x SBS
The September selection
Every month, Sacreblue! highlights some Francophone films from the SBS catalogue.
These movies will be available for the whole month for free on SBS On Demand!
Here is our August selection, we hope that you enjoy them!
Mon Roi / My King (2019)
Director: Maïwenn
Cast: Vincent Cassel, Emmanuelle Bercot, Louis Garrel, Isild Le Besco, Chrystèle Saint Louis Augustin, Patrick Raynal, Yann Goven, Paul Hamy
Tony (Emmanuelle Bercot) is admitted to a rehabilitation center after a serious skiing accident. Dependent of medical staff and painkillers, she takes the time to remember the tumultuous love story she lived with Georgio (Vincent Cassel).
Reviews & Awards:
The film received an average rating of 6.70/10 on the review aggregator site Rotten Tomatoes.
 My King uses a medical catastrophe as the catalyst for a fully realized, thought-provoking look at love and co-dependency.
Awards:
Emmanuelle Bercot won "best actress" at the Cannes Film Festival for her role as Tony.
Watch it on SBS on Demand here
Coco Avant Chanel / Coco Before Chanel (2009)
Director: Anne Fontaine
Cast: Audrey Tautou, Benoît Poelvoorde, Alessandro Nivola, Marie Gillain, Emmanuelle Devos, Régis Royer, Etienne Bartholomeus, Yan Duffas, Fabien Béhar, Roch Leibovici,
Jean-Yves Chatelais, Pierre Diot, Vincent Nemeth, Bruno Abraham-Kremer, Marie-Bénédicte Roy, Emilie Gavois-Kahn
Coco Before Chanel explores the early life of Gabrielle Chanel (Audrey Tautou) before her rise to worldwide fame as the most celebrated fashion designer of the 20th Century.
Gabrielle Chanel, illegitimate daughter of a traveling salesman, learns to sew in a Catholic orphanage before following her singing ambitions lead her to a cabaret club.
This is where Chanel earns the nickname Coco and also where she catches the eye of several high society gentlemen who would become instrumental in the development of her remarkable career.
Coco Before Chanel is the fascinating untold story of how one woman rose from humble beginnings to become one of coutures most important icons.
Awards:
Alexandre Desplat won film composer of the year at the 2009 world Soundtrack awards
Alexandre Desplat won best film composer at the 2010 Étoiles D'or du Cinéma Français awards
Catherine Leterrier won the best costumes César Awards in 2010
Watch it on SBS on Demand
here
Asterix and Obelix: Mission Cleopatra (2002)
Cast: Gérard Depardieu, Christian Clavier, Jamel Debbouze, Monica Bellucci, Claude Rich, Gérard Darmon, Alain Chabat, Isabelle Nanty, Édouard Baer,
Jean Benguigui, Pierre Tchernia, Marina Foïs, Édouard Montoute, Noemie Lenoir, Bernard Farcy, Michel Cremades, Zinedine Soualem
Asterix and Obelix are called to Egypt to help an architect erect a great palace in three months in order for Cleopatra to win a bet against Julius Caesar.
The film has an 86%  rating and a 79% audience score on Rotten Tomatoes.
Watch it on SBS on Demand here