Francophonie in Australia:
Statistics from the 2021 census
Statistics from the 2021 Census are being released progressively over the next year. In the latest tranche of 2021 census stats, we are able to see a snapshot of the Francophonie in Australia. We've condensed them into charts below.
The majority of those who speak French at home in Australia are found in NSW but French is spoken at home across all Australian States and Territories.
The majority of people born in France who were living in Australia at the 2021 Census date are 50-65 with the 40-49 age group only just behind. 50% of people born in France in Australia at the census date were over 40.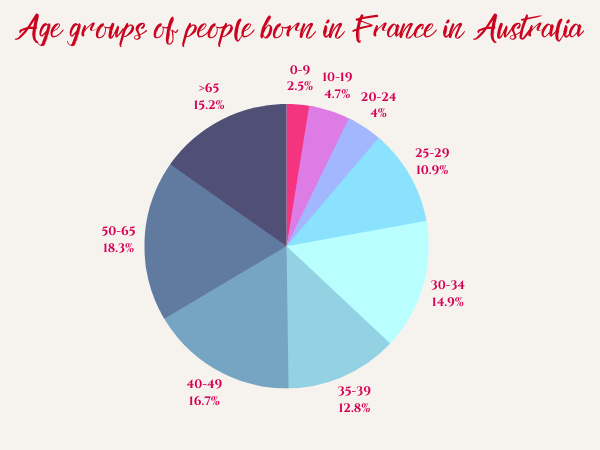 The majority of people born in Belgium (includes both Wallonia and Flanders) who were living in Australia at the 2021 Census date are over 65. The other age ranges are significantly lower.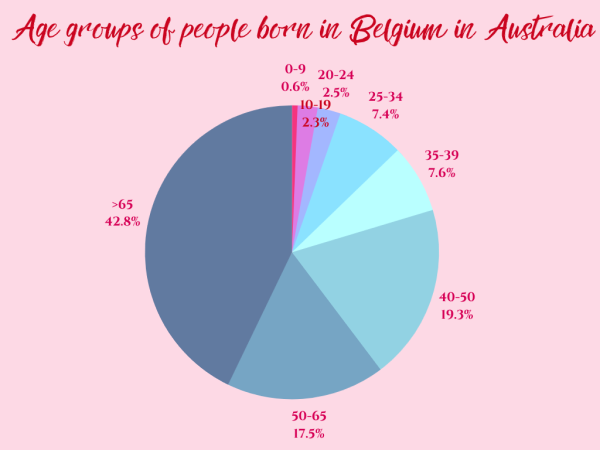 New Caledonia, not surprisingly given its geographical proximity, is the main place of birth for people born in French Overseas Territories in Australia.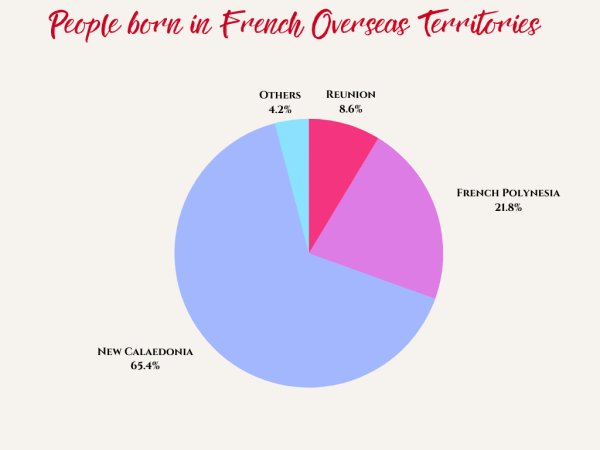 The majority of people in Australia who were born in New Caledonia are in the over 65 age group.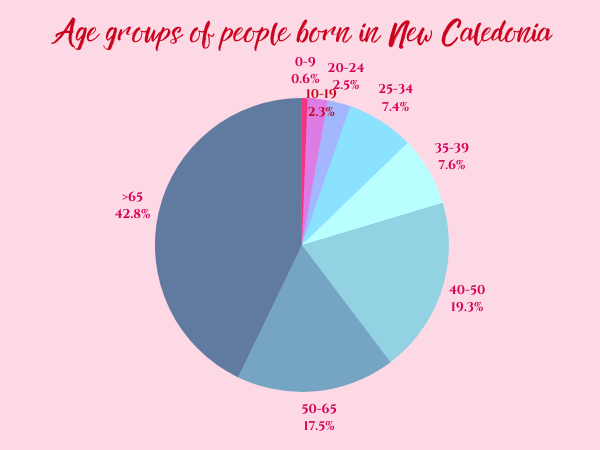 France makes it into the top 10 EU countries of birth of people in Australia at the 2021 Census just ahead of Malta.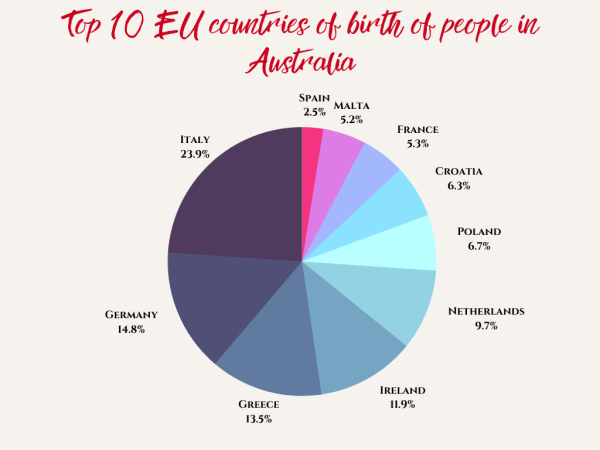 After France, the Democratic Republic of Congo and the Republic of Congo make up the majority of people living in Australia that were born in a country where French is the official language.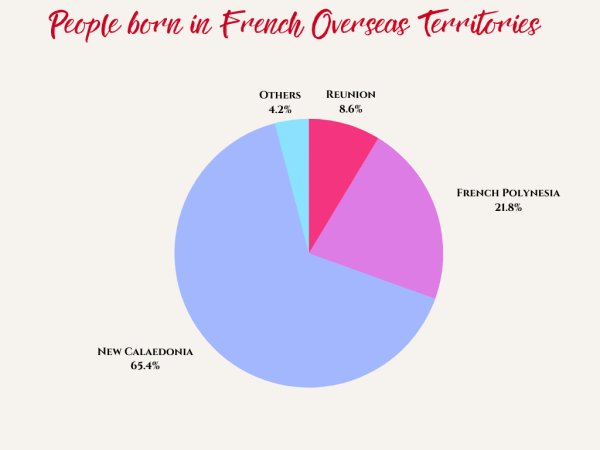 Canada, Switzerland and Belgium, as expected due to their size, make up the top countries of birth where French is one of the official languages. The top 6 countries of birth where French is one of the official languages is rounded out by Vanuatu, Burundi and Seychelles.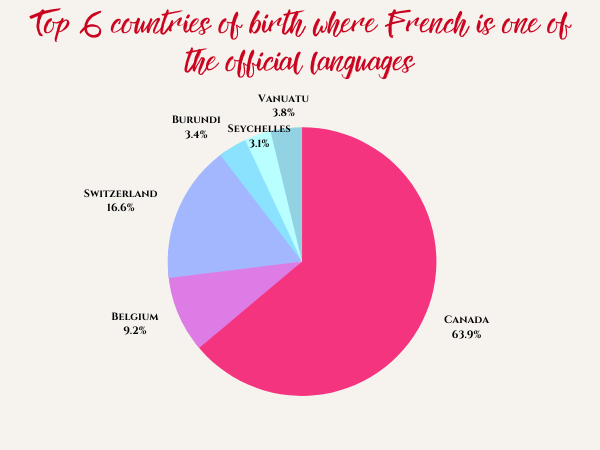 What else would you like to know about the Australian Census 2021?
Every month, Sacreblue! highlights some Francophone films from the SBS catalogue.
Here is our August favorites, we hope that you enjoy them!
Between Two Worlds / Ouistreham (2021)
Director: Emmanuel Carrère, based on the story "Le Quai de Ouistreham" by Florence Aubenas
Starring Juliette Binoche, Hélène Lambert, Louise Pociecka, Steve Papagiannis, Aude Ruyter, Kévin Maspimby, Faïçal Zoua, Arnaud Duval, Didier Pupin, Léa Carne

Marianne Winckler, a well-known author, goes to live in northern France to research for her new book on the subject of job insecurity.
Opening the Quinzaine des Réalisateurs at the Cannes Festival 2021, Between Two Worlds invites us to reflect on the ethics of character, trust, friendship and journalistic practice. The film was part of the selection of the Alliance Française French Film Festival 2022!
Watch it on SBS on Demand here
In Safe Hands / Pupille (2018)

Director: Jeanne Herry
Starring Sandrine Kiberlain, Gilles Lellouche, Élodie Bouchez, Olivia Côte, Clotilde Mollet, Miou-Miou, Leïla Muse, Anne Suarez, Julie Recoing, Judith Siboni
A bright-eyed baby boy is followed from his birth, when his mother gives him up for adoption, to the moment he gets adopted.
The film was nominated for multiple César awards in 2019 including best movie best director and best actors for Gilles Lellouche, Sandrine Kiberlain and Élodie Bouchez.
The film has an approval rating of 85% based on Rotten Tomatoes, with an average rating of 7.5/10.
Watch it on SBS on Demand here
Return of the Hero / Le Retour du héros (2018)

Director: Laurent Tirard
Starring Jean Dujardin, Mélanie Laurent, Noémie Merlant, Féodor Atkine, Mathilde Roehrich, Évelyne Buyle, Christian Bujeau, Fabienne Galula
Elisabeth is upright, serious and honest. Captain Neuville is cowardly, deceitful and unscrupulous. She hates him. He despises her. However, by making him an operetta hero, she becomes, in spite of herself, responsible for a sham.
This comedy and historical drama holds an approval rating of 85% on Rotten Tomatoes.
Watch it on SBS on Demand here
PODCAST  WTF Radio Australia | Deluxe
Did you know? Deluxe's favourite band is Australian. They even made space in their schedule amidst their European tour to hear them live in Paris. Any idea who it is? Discover more on WTF's radio show!
In this episode, we meet Liliboy, the lead singer of Deluxe. In an exclusive interview, she discusses the nature of band life and the inspiration behind Deluxe's latest album. While the new album honours the band's trademark festive and upbeat vibe, some more serious notes and topics are introduced. Liliboy reveals the motivation and ideas behind some of the heavier songs in the album, including 'Tout Casser'. Find out more about Deluxe and how they have stayed so connected and in tune with each other for over 12 years, while enjoying the latest French hits with Mick Rad on Episode 11 of What the France Radio Show. 
Sit Under the Paris Sky at the Butterfly Club this August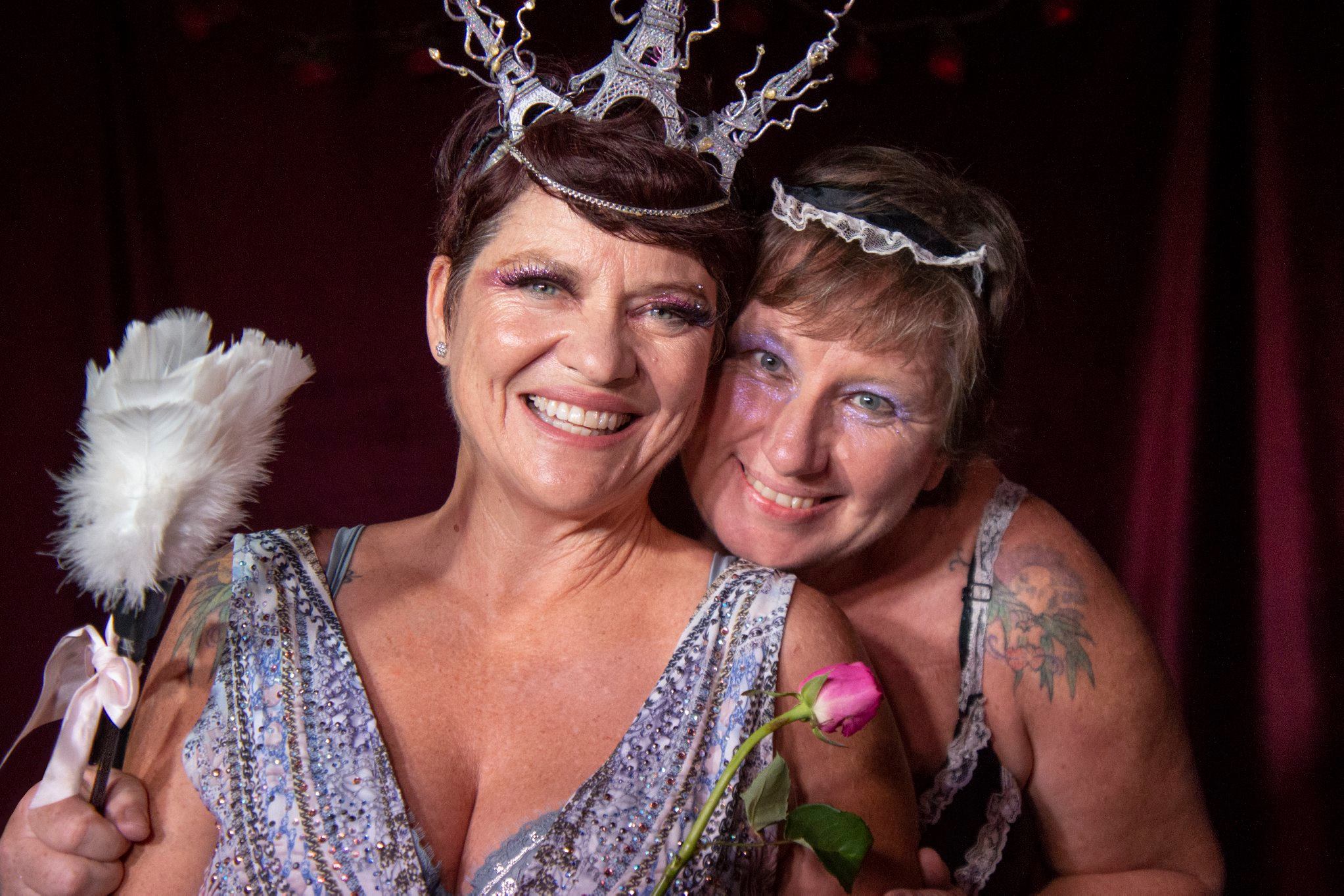 Under the Paris Sky is returning to Adelaide stages at the Adelaide Cabaret Fringe Festival this June.
The show stars singer Georgia Darcy, her wife Louise as Cécile, Georgia's French maid, and, Simon Walters, pianist.
It was last performed at Adelaide Fringe in 2019 (read our review of the show here). We interview singer Georgia about the show.
Georgia, you're bringing your wonderful show Under the Paris Sky to the Butterfly Club in Melbourne. Please tell us a little about the show and what people can expect to see.
Our guests will hear me sing beautiful, well-known and loved songs in French as well as newer ones that people will leave humming their tunes – they're so catchy!
Every song has a story or a theme which I convey, sometimes using English touch points or with gestures. Some songs have content in both French and English, others you can follow because the character who sings them has already explained her unfortunate circumstances……!
We make French language songs accessible to those who love them but who don't necessarily understand or speak French themselves. Guests will be able to browse a program I have put together upon arrival at the theatre before the show starts. It is designed to convey the theme and meaning of each song, again to help non-francophones to connect as deeply as possible to these songs.
It's not all song either; some of the shenanigans that happen with the cheeky Cecile (played by my wife Louise Lawson) and with Simon, our scintillating piano accompanist, who's coming over from Melbourne especially for this show, are hilarious!
Your show doesn't only feature French singers from the past but features a contemporary artist, Zaz. How did you first find out about her and what do you like about her music?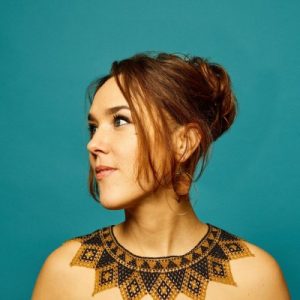 Gosh I can't remember exactly how or when I first discovered Zaz! Her first big hit was "Je Veux" back in 2010, which is the 2nd song in our show. She writes/co-writes most of her material and her style is sometimes described as "gypsy jazz". I really love her music for many reasons. The messages in her songs are deeply philosophical and address what I find many of us are thinking and feeling right now. 
"Je Veux" theme is, "don't buy me stuff, I want love and connection, interesting conversations and new adventures, come join me!" "Le Longue de la Route" theme is "let's look inward, clear out our baggage, join hands and create the world we want – we're all in this together". "Ni oui ni non" theme is that life is actually paradoxical, not logical – (something I experience and believe).
As a performer she is so authentic, relaxed; living and breathing her art – and we are taken along with her to a new place of connection and possibility. I hope to bring some of that to our guests!
You're joined on stage by Cecile, a French maid, who may not be French or even a maid! Tell us a little about that.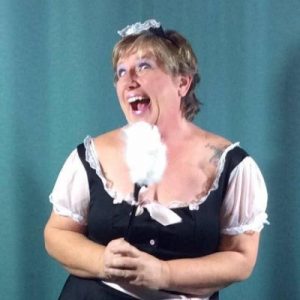 Hmm yes. Well I wanted someone I could practice my French with at home and who wouldn't love a maid? So I Googled "French Maids" and, well, got Cecile off the Internet. I was initially very excited, but it hasn't quite been working out as I had hoped….I'm not entirely sure she is a real maid or even if she's French! All I can say is anything could happen during the show……
The songs featured in the show are from different eras and styles. What informed your choices of songs appearing in the show? Do you find there is a thread that links them together?
Unlike other Cabaret shows I've done, where each song contributes to a narrative, these songs were not chosen for that purpose. I chose these songs for the emotional journey each one can take us on as well as to contrast the messages from the older, more traditional ones to the contemporary ones.
For example "La Vie en Rose" is an old love song that expresses the theme "I am happy because of you/because you are in my life". Whereas the contemporary message throughout many of Zaz' songs is "I take responsibility for my own happiness – I would love you to join me on the journey". Of course, both are equally valid viewpoints, but somewhat different.
This is a new romanticism that moves away from making your beloved your main reason for happiness, to loving yourself, which quite frankly lets your beloved off the hook – which is a loving thing to do. Paradox again! "If you love someone set them free".
Also, in line with wanting to keep French songs accessible to non-francophones, I chose some whose tunes will be very familiar and are well-loved. They even made a TV coffee commercial out of one of them!
So whilst the individual songs are not linked to each other as such, they do take us on an emotional journey together; joyful, passionate, tranquil, tragic, philosophical, hopeful, playful and sensual……so we experience them relative to each other.
How long have you been singing?
Hmm. I have always sung for fun and joy from when I was little. I discovered Liza Minnelli at 7 and thought I was her for a while…..I started singing Edith Piaf songs as a French student during high school. I have done some amateur musicals including "Les Misérables" which was life-changing. I started learning voice around 2010.
It wasn't until I came to South Australia from Victoria in 2012, when I discovered Cabaret thanks to some very generous people who gave me the opportunity to try it. (They know who they are!) My first Cabaret show was in 2013 – that was the first time I sang for an hour, by myself, in public. I LOVED IT!
Since then we have done about 6 different Cabaret shows in Adelaide and Melbourne, including touring to Avignon, France. We are planning to take Under the Paris Sky to many more places!
What drew you to French chanson?
When I was studying French at high school, I discovered the legendary Edith Piaf and was excited to find I could understand bits and pieces of what she was singing. In those days it was on cassette tapes, so I had to keep rewinding them to relisten!
I was astounded by their power and beauty and often their pain. I found I loved to wrap my tongue, lips and throat around the French language whilst singing, even more than speaking; it just seemed to feel more sensual and intense.
French chanson so often has stories that explore nuanced feelings or insights. Through them one can get a glimpse of how people experience being human, especially during what I feel is a time where use of expressive, nuanced language is declining. We have a smaller vocabulary of more extreme words these days – and I miss the in-between emotions and metaphors that give varied colour and granularity to a story. I can still find this in French chansons.
What's your favourite French song?


Oh gosh, what time is it?….haha that keeps changing. I can't say because I don't like to have a favourite. Is that an acceptable non-answer?
Where do you find inspiration? Do you have any French muses?
I'd have to say my current inspiration is Zaz herself, and I so want to learn many more of her songs, not just for their musicality but for their message. I think she is an important voice in the world.
How would you say Under the Paris Sky differs from other shows of French song performed in Australia?
Well of course I've not seen all the French song shows performed in Australia so I'll have to just keep in mind those I have…all of which have been wonderful.
I'd say Under the Paris Sky delivers a rich French-language experience but remains light-hearted as it also has some comedy and theatre. We have tried to make this show very entertaining all-round.
I have been told by people who have a smattering of high-school French that my clear elocution enabled them to understand more French than they usually do, which is great.
Some may find our show much less informative or scholarly than some of the other shows that provide a rich heritage about the origins of their songs and delve into the story of the artists who made them famous. We tend to not do this much, although I do tell everyone a bit about Zaz. I let the songs just stand on their own, but ensure guests are following the theme.
Also, we are a small set-up musically with just piano accompaniment, although Simon builds in magical musical layers and his fingers never leave his hands! I think that other shows, such as the wonderful Louise Blackwell's in the Cabaret Festival have a full band, so definitely a fuller sound. We hope to grow our instrument section in future. 
You've also performed at the Avignon festival. Tell us a little about that experience. How did the French respond to the show?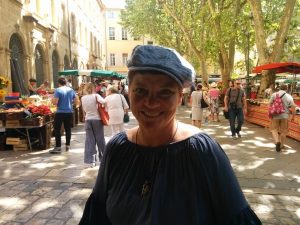 The Avignon festival was such a BLAST! It was so very hot when we were there in 2015 and in the ancient city of the Pope's Palace there is no aircon! Our make-up had melted off by the time we'd arrived at the venue. 
I'd never seen such a huge gathering of a celebration of the arts. Something like 30 countries were represented, I think we were the only Australians! We did 13 shows. We were very smitten with all the marionette shows.
They were not all French people as the festival attracts people worldwide. However, they were mostly francophones. The audiences engaged with our show in an unexpected way. The show we presented was our first one Georgia with a G (based on many songs from "Liza with a Z") and told my own story of musical influence and growing up gay.
Australian audiences had found it very funny and endearing, but the Avignon audiences may have missed some of the comedy in translation. Some wondered why I was telling my story given I'm nobody legendary. We found out later, that culturally, the French don't expect a show all about somebody who is effectively "nobody" on the world stage. Perhaps I should have done "Evita!" Always learning…..
They did love us though and could not really understand that I was both Australian, lived in Australia and spoke French! We made many friends in Avignon and beyond.
Why should people come see your show at the Butterfly Club this year?
We offer Under the Paris Sky to entertain you – to marinate you in the sensuality of French chanson, to move you and make you laugh….but mostly to uplift you and leave you with music in your heart. It received 5 croissants from Matilda Marseillaise – don't miss it!
—
We thank Georgia Darcy for this interview.
KEY INFO FOR UNDER THE PARIS SKY
WHAT: Under the Paris Sky
WHERE: The Butterfly Club, Melbourne
WHEN: 1-6 August 2022
HOW: You can purchase tickets to see Under the Paris Sky at the Butterfly Club in Melbourne via this link.
 Floating on the Canal du Midi, a barge holiday extraordinaire!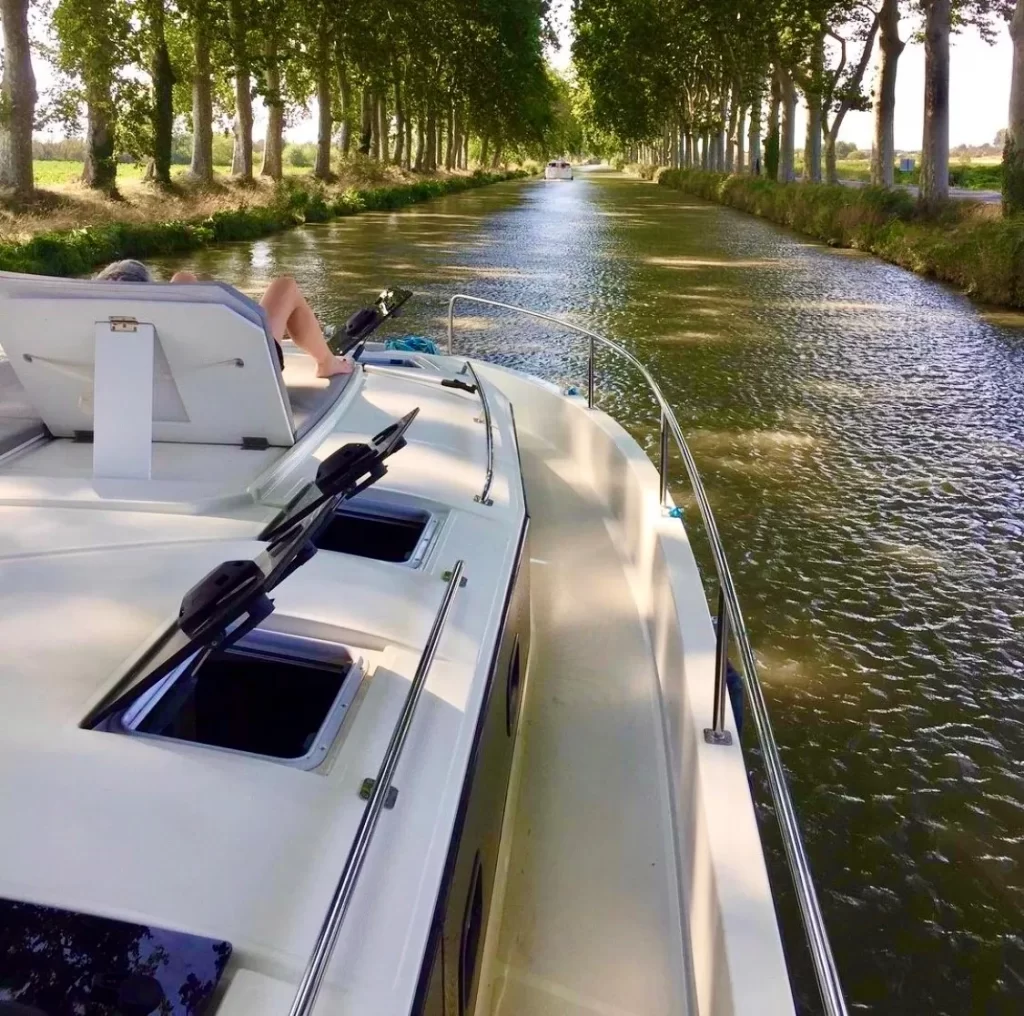 I love how loads of my friends are just as mad about France as me!
Kate Bryant has been a friend of my husband Paul for over 30 years and had her first experience in France with a family for whom she nannied back in her 20s. The love of the fresh food, the slower pace of life and all things French has never left her.
Paul and I adored watching the Instagram posts of a trip Kate and her husband Tim took more recently for a friend's birthday. They flew into Nice and then stayed near Gordes. We were headed to this little heavenly corner of the world shortly after Kate so we viewed her posts with much interest at the time. I still like to go back and look through my friends' travel photos now in COVID-lockdown Melbourne!
Kate chats to me about some memories of staying in the Luberon. Her fascination with lavender wands and the gorgeous market culture. Kate talks about Tim discovering an antique bookstore, about having French food she will always remember, about hiking to an olive oil fabriquer. It all sounds idyllic à moi!
One thing Kate and her friends did was travel from Béziers to Trèbes along the Canal du Midi on a barge. I have always wanted to enjoy a barge holiday! I've wanted to do this way before I saw Rick Stein's French Odyssey but that series definitely whetted my appetite! Kate told us about the intricacies of the lock process, the accommodation, booking ahead for dinners and visiting the villages. I loved her mention of bike riding into the villages or even alongside the canal next to the boat!
Kate gives some terrific tips for barge holidays. It is loads of fun and different groups may choose different options such as booking a crew or self-drive. If you have always dreamed of a barge holiday through France as I have you will love this sweet papotage avec Kate and Loulabelle!
Jacques Rival, French architect, designer and place maker from the city of Lyon, answers our questions as he is about to expose one of his iconic monumental snow domes, I LOVE ADELAIDE, in front of Goodman Lawns University of Adelaide July 15-31 for Illuminate Adelaide.
Jacques Rival brings his trademark sense of dream and wonder with this mischievous and playful tribute to the city of Adelaide. I LOVE ADELAIDE takes the simplicity of childhood and reimagines it with a monumental takeover of the Goodman Crescent Lawns, of the University of Adelaide. This larger than life snowglobe engulfs the Sir Thomas Elder statue within it, emblazoned with a neon title "I LOVE ADELAIDE". The project is generously supported by the General Consulate of France.
INTERVIEW WITH THE ARTIST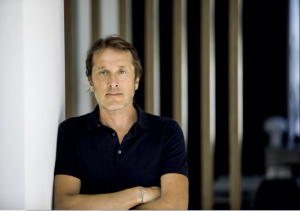 Architect, urbanist, designer, artist: how would you present yourself?
I am an architect by training, and I have at heart to create singular and picturesque installations in public spaces, in order to reconcile my vocation to work in-situ, and the will to create imaginary worlds around these places, so that the installation echoes in its environment. I think that my work oscillates between several fields of creation: urban art, global design, and light scenography.
What inspired you to create the colossal snow globe and why name it "I LOVE ADELAIDE"?
 I like to work on values related to the world of childhood, because I try in each of my creations to transmit wonder and to address a large audience, so that the work is like a poem accessible through various degrees of understanding. I want audiences to feel the wonder and carefree nature of childhood.
I also try to create an aesthetic impact that can, at a street corner, create a "wow effect" to the passer-by, capable of appreciating the work without ulterior motives or prejudice. This work on urban art is my credo, even if the paradox of an artwork inscribed in an urban setting and thus becoming universal, often makes us disappear.
For the project I LOVE, I realized this installation several times. In Lyon, Pau, France and Klaipeda; Lithuania, Durham UK. My original idea was to create a work capable of connecting in the same dynamic, past and present: by staging a historical monument inherited from the past in a quirky scenography such as a tribute to a vernacular monument making it into a "ready made" piece.
What also interested me was to work in a wink to pop-art and the typographic work of Milton Glaser who managed with a simple typographic game to highlight the city of New York, and to create a true emblematic tourist sign of the city, I LOVE NEW YORK.
Moreover, visiting the tourist monument, meant to represent a city, allows the tourist to bring home a part of the history of this city. Often when returning from a trip, one can buy a caricatured and slightly kitsch snow globe, as an object symbolizing the visited city.
Therefore, magnifying this real monument, through the creation of a snow globe and in present time, is the very foundation of the project: to have this memory in real time. The work enables us to visualize a memory, right now!
Thus, the eras stage each other and the contemporary installation, encompassing the historical statue, creates an aesthetic shock. The project is also a wink to the picturesque force that tourism can exert within a city. The universally known snow globe enables a common understanding of the work. Humorous and quirky, it speaks directly to the child inside us.
What message does your artwork convey about the role of artists in urban space and interactions?
In my opinion, it is important that the work echoes in its environment, its history, and I like being able to connect opposing scales of work: intimate objects VS public spaces, in order to create that mentioned shock in the landscape, as well as wonder and surprise.
What made you want to come all the way to Australia, and what does it mean for you to be exposed here?
I am very happy and proud to be exhibiting in Adelaide, I have always dreamed of coming to this continent. Invited by the festival of Adelaide, I am honored that my work is of interest on the other side of the planet. My initial idea was to be able to create a snow globe in many capitals. I wanted to create a snow globe in many capitals, European and worldwide, to make this magic nomadic and to offer the public this souvenir gift of their city.
With such a monumental installation, is there a risk that the artwork overshadows the artist?
Yes, good question. My works have been seen by hundreds of thousands of people in various countries, however most do not know my name.
The public consumes in an immediate way, by photographing the work, and posting it on Instagram, but it does not occur to them that there is an artist, who like every artist wants to be recognized for his work and talent. Here the project is perceived as an event, and we become mere "prompters" for works that exceed us and take the lead. The true attraction of the installation, whose vocation it is, thus eludes the work and the personal artistic approach.
I often take the image of the artist musician who creates a performance: imagine that he plays on stage, with a sheet, drawn up between him and his public. Do you think he would do this job? Maybe it's my training as an architect that makes me accept this counterpart but it's not easy every day! When someone takes a picture of your work and asks you to move because you are in the way, it creates a great deal of frustration and sends you back to all those questions…(laughs)
It is therefore necessary to double the efforts to have visibility; much less easy to obtain, contrary to other fields of creation and performance, where the artist puts himself directly on stage.
MORE INFORMATION
Jacques Rival's website here.
Instagram @jacques.rival
More information about I LOVE ADELAIDE here.
I LOVE ADELAIDE
Jacques Rival
Goodman Lawns University of Adelaide, North Terras
15 – 31 July, 6PM – 11PM
On the occasion of Australian Science Week, the AFRAN association and the Embassy of France in Australia are organising a free event celebrating women in science, to be held at the Powerhouse Museum on the 17th of August, from 5pm to 9.15pm.
The event will begin with a panel discussion bringing together top female scientists from Australia and France:
Prof Katherine Daniell (ANU),
Prof Natalie Hannan (Uni Melbourne),
Dr Jiawen Li (Uni Adelaide),
Dr Madge Martin (CNRS),
Dr Claudie Haigneré (CNES/ESA), the first French female astronaut
The panel will be followed by a cocktail reception and a screening of the film Marie Curie: the courage of knowledge.
Register now to attend in person!
Context
Supporting gender equity and equal career opportunities for all in science is a commitment Australia and France have stated in their joint Roadmap for innovation and science collaboration. Many fields of science have unbalanced gender representation, and initiatives have been launched both in Australia and in France to raise awareness, fight gender bias, and implement actions plans for a more balanced and inclusive science world.
In the context of the Australian Science week, the AFRAN community on health and medical sciences is organising an event dedicated to discuss the similarities and differences in challenges encountered by women in their scientific careers in Australia and in France, where the structure and organisation of the research and funding landscapes are significantly different. The focus of this event will be on health and medical sciences, in order to compare two systems related to the same field of science.
Navigating "D'Origine" with Dr. Gemma King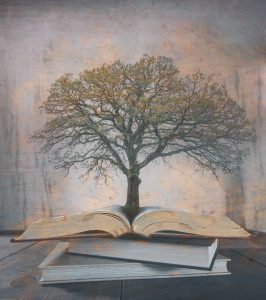 The French would love for you to believe they're all descended from the Gauls, and as a society have fairly assimilationist views of what makes someone French. Dr. Gemma King is here to help shed some light on a term that might appear to be purely descriptive of a multiplicity of identities within the tapestry of Frenchness but actually has some built-in connotations of purity and what it means to be truly French: d'origine.
Critiques de Film French Student Film Critic Prize 
Les Misérables
review,  by Lincoln Hall
This isn't the Les Misérables that you might expect. Made in 2019 and directed by Ladj Ly, the film is a gripping exploration of the lives of people in the working-class areas of modern-day Paris. It's part of the genre of banlieue cinema in France, where underrepresented and marginalised groups who live in the outer suburbs are put front and centre. This isn't what you see as a tourist. This is a look at the underbelly of Paris.
Les Misérables translates roughly as "the wretched poor" or "the dispossessed". The film nods to its title's inspiration, the Victor Hugo novel that examines the lives of the wretched in the 1800s. This film is set in the same suburb where Hugo wrote his influential novel and set some of that classic story. While the themes of justice, morality, and faith echo between these two works, the film's plot is original and will keep you guessing until the final moments.
The film begins in the city streets, which are flooded with people after France's 2018 victory at the FIFA World Cup. There's the Eiffel Tower, the Arc de Triomphe, and the iconic blue, white, and red of the French flag. There is no doubt that this film is about the French people, and the values embedded in that flag of liberté, égalité, fraternité – liberty, equality, brotherhood. We see the crowds chanting together, celebrating as one. But what does it mean to be part of a team? What does it mean to belong to a group? What does it mean to be French?
A number of well-written and well-acted characters grab our attention. The lead character is arguably Stéphane Ruiz (Damien Bonnard), a police officer who recently moved to Paris and has joined the anti-crime brigade. Through his eyes we learn of the neighbourhood dynamics, especially between the police and citizens in the city of Montfermeil. When the Commissioner (Jeanne Balibar) assigns Ruiz to work in a squad with Gwada (Djebril Zonga) and the unpredictable Chris (Alexis Manenti), she reminds Ruiz of the importance of sticking together: "No solidarity, no team. No team, we are alone." This theme runs deep through the film, encouraging the audience to question what we give up and what we gain when we are a part of a group.
The film dives head-on into the conflicts and struggles created by differences in power, race, class, and religion. It inspects how masculinity manifests itself across generations. So much has changed, and so much has stayed the same since Hugo's novel was written over 150 years ago. While the novel's legacy is undeniable, the film's cultural impact in France has also been significant, with its unflinching look at the less glamourous side of France's capital. Its insight and intelligence are matched by thrilling action. There are chases, drones, explosions, and actual lions in this film.
Can one film capture all the complexity of life in the banlieues of Paris? Perhaps not. However, the film is a brilliant entry point for people wanting to see behind the facade of the famous "City of Lights". Some characters and relationships can feel a little familiar – the reluctant cop, the rebellious kid, the raging criminal – but the film presents them in new scenarios that feel fresh, and all too relevant. It looks at how a social environment shapes a person. How we are "cultivated" from a young age. Perhaps these characters feel familiar because cycles of violence and fear keep repeating themselves. The film was made before the world knew the names of George Floyd or Breonna Taylor – though France already knew the name of Adama Traoré, Zyed Benna and Bouna Traoré – yet its scenes almost echo those future tragedies.
Les Misérables has a powerful tension that grips you throughout its 100 minutes. It's no wonder that it won the Jury Prize at the Cannes Film Festival, Best Film at France's prestigious César Awards, and represented France as an entry for Best International Feature Film at the Academy Awards. The pressure builds to a violent finale and a climax that will stay with you long after the credits roll. It is a call for social change, for reform, for revolution. For a deeper awareness of the cultural and social makeup of modern-day France. Perhaps we should look at our own backyard too.
Lincoln Hall, the author of this film review, is a student of Biology and French at the Australian National University.
What is Bastille Day?
Bastille Day is the national day of France, it is celebrated on the 14th of July each year to commemorate the anniversary of the Storming of the Bastille on 14 July 1789,
a turning point in the French Revolution, as well as the Fête de la Fédération which celebrates the new constitution installed after the revolution on 14 July 1790.
For more information on this fascinating celebration and the history behind it read the article from Matilda Marseillaise.
What are the Alliances Françaises?
The Alliance Française was created in 1883 by intellectuals and scientists such as Louis Pasteur, Jules Verne and Ferdinand de Lesseps. The international network of Alliances Françaises currently consists of 950 committees established in 138 countries. The quality of instruction is adapted to different publics and the ability to welcome all nationalities enables the Alliances Françaises to support and develop the teaching of French throughout the world to more than 450,000 students every year. The Alliances Françaises are not profit making societies registered with local authorities.They are administered by Committees composed of people from the economic, business and cultural spheres of which the statutes are recognised by the Fondation Alliance Française.
The Alliances Françaises offer courses for adults, adolescents and children. Many Alliances Françaises are also examination centres for the the DELF and DALF exams are  internationally recognised certificates of French language proficiency awarded by France Éducation International.
The Alliance Française favours and supports tours by artists around the world; with the aim of developing links and exchanges between different cultures. With the support of the Institut Français and the French Embassy, the Alliance Française organises cultural projects in all of the countries where it is present. Many Alliances Françaises are also art galleries, where both French and other artists can exhibit. In each country where it is present, the Alliance Française takes special interest in supporting local artists.
The first Alliance Française in Australia was founded in Melbourne in 1890 and the current Alliance Française network in Australia is made up of 31 individual branches.
The Program:
– 10th to 14th of July –
AF Townsville: Join us for a Bastille Day Film Night on Thursday 14 July from 7 pm at BCC Cinema, Little Fletcher Street. Come enjoy a night of French culture with "Delicious" (2022 France/Belgium, French Gastronomy) and "Blind Ambition" (2022, Australia, wine tasting), and a raffle! Price: $15.00.
AF Hobart: Bastille Day Cocktail on 14 July 2022 from 5.30 pm to 7 pm. Location: Mt. Stuart Hall,  Byard St., Mt. Stuart. Price: $40.00 per person, RSVP mandatory.
AF Central Queensland: On 14th July, the AF in partnership with Keppel Flix will show the French film Petite Maman at Yeppoon Town Hall from 6.30 pm. French-inspired finger food and drinks provided. Book tickets here: http://www.keppelcoastarts.org.au/flix.html
AF Eurobodalla: Bastille day lunch on Thursday 14 July from noon at Moruya Golf Club. Price is $60 per person for a 3-course meal and welcome drink. Join us to toast La Belle France, sing La Marseillaise, dress à la française, hold a raffle for MSF and generally have a lot of fun!
AF Sydney: Bastille Day Around The World Celebrationon Thursday 14 July at The Argyle from 5 pm. Our jam-packed programme will transport you to France, Tahiti, New Caledonia, West Africa and beyond. This includes the Afro-beats of a live 5-piece band performance, an entertaining set from a Parisian-born DJ ; thrilling performances by French Polynesian and Cancan dancers; delicious crêpes and other tasty treats; and the chance to win fantastic prizes. Price: $25.00 General Admission, $20.00 dollars for members. Price includes a glass of red wine. Dress code: french stripes or tropical floral.
– 15th of July –
AF Newcastle: On Friday 15 July, watch a French Friday Movie "Lost Illusions" starting at 7 pm at Event Cinema Kotara. Come from 6 pm to enjoy our little French market and some French Music. On Saturday 16 July will run our Bastille Day Party at the Queens Wharf Hotel in Honeysuckle from 5 pm to 8 pm. Come dance to French music, listen to some francophones artists and get dressed up in Bleu, Blanc et Rouge to celebrate. Family-friendly event with Face painting, raffle tickets with great prizes. $7.00/person for members. On Sunday 17 July, join our French Cabaret 2 courses Lunch at 48 Watt Street in Newcastle. $70.00/person. Booking: https://www.afnewcastle.com.au/social-activities/bastille-day-celebration/
AF Darwin: Bastille Day Party. Join us at Darwin Surf Life Saving Club on Friday 15 July from 5:30 pm to 10 pm to celebrate France's national day. There will be live music, dancing, our students from AF Darwin French School and more. Face painting and art available for kids. $5.00 raffle tickets with prizes worth up $120.00 for grab. Free event.
AF Gold Coast: Cocktail party style evening Fête Nationale on Friday 15th July 2022 from 6:30 – 9:30 pm in our premises 5A/71 Upton Street, BUNDALL  – 4215 QLD. Price: $45.00 pp. Guest will get Champagne upon arrival, cold canapés, cheese + pâté platters and participate in a French Quiz. RSVP before July 12.
AF Toowoomba: Le Quatorze Juillet French Trivia Night on Friday, 15 July 2022 from 6.00 pm at St Luke's Hall, Toowoomba.
– 16th of July and onwards –
AF Canberra: Champagne Bastille Brunch on Saturday 16 juillet from 10 am to 12 pm at the Alliance Française de Canberra. Come listen to some live french accordéon music, play a Trivia game with prizes to be won, drink Nicolas Feuillatte champagne and eat some eggs, salmon, fruits and french viennoiseries. Price: $50.00 for non-members and $42.50 for members. Half price for kids between 5-18 years old, free under 5 years old.
AF Albury: French-inspired Afternoon Tea on Saturday 16 July, 2:30 pm at La Maison Restaurant, The Causeway, Wodonga. $30.00 per person covering a glass of wine or other beverage and a selection of French-themed treats. Join us and come celebrate French language and culture.
AF Perth: Join us for an elegant dinner with French food, drinks and entertainment at the Claremont Yacht Club on Saturday 16 July from 6 pm. Enjoy A 3-course French menu dinner (meat, fish or vegetarian option) accompanied by French wine as well French entertainment and raffle prizes. Price: $75.00 AF & FACCI Members and $95.00 General Admission. Dress code: cocktail.
AF Melbourne: Join the Alliance Française de Melbourne at Fed Square on Saturday 16 and Sunday 17 July to celebrate everything French at the Bastille Day French Festival! Also take part in the France eMOTION: le voyage animé, an augmented-reality photographic exhibition from France, created in collaboration with the Embassy of France, Institut Français, Atout France, the Bastille Day French Festival 2022 and the Alliance Française de Melbourne. This travel-inspired exhibition co-presented by Collins Place Melbourne features 35 panels showcasing photographs highlighting the diversity of French art and architectural heritage. From 16 July until July, open 10 am – 5 pm daily.
AF Côte du Nord: celebrate Liberty, Equality and Fraternity with the French nation on Saturday 16th July from 12.30 pm till 3 pm at Sanctuary Village Hall, 502 Ross Lane, Lennox Head.  Finger food will be provided. Please bring your own drinks. Relaxed afternoon of French conviviality. Price: $10.00 per member, $12.00 for non-members. Please RSVP to book at info@afcdn.org.au. We also continue the celebrations with French-themed Concerts at Gretel Farm (134 Springvale Road Eureka 2480) on Sunday 24 July at 3 pm, featuring French music for the clarinet and piano. BOOKINGS ESSENTIAL. Adults $40.00, concession $35.00, free for children, includes afternoon tea.
AF Adelaide: Join us for Bastille Day celebration with a gouter, family-friendly film and other activities for kids and adults on Sunday 17 July from 3 pm to 6 pm at Capri Cinema, Goodwood. Prices: $16.91 for adults and $13.75 for children. Tickets include entertainment, an individual food box, a welcome drink and access to the screening of a film for the occasion. Booking essential.
AF Armidale: Lunch party on Sunday 24th July at 1 pm at Peterson's Winery, a nineteenth-century mansion set in beautiful grounds. $59.00 per person, half price for children. RSVP by Wednesday 20 July. Guests are greeted with pink champagne on arrival and lunch is served on platters full of superb dishes.