Notre Dame On Fire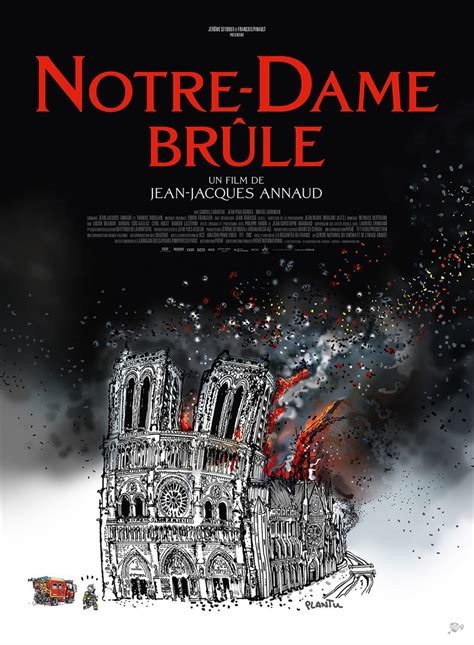 Four Years Later: The Aftermath
The 34th edition of the French Film Festival features a wide range of French films for you to enjoy; from comedies and thrillers to drama and romance, there is something for everyone! Among this selection, you will be able to see a film called Notre Dame on Fire, directed by Jean-Jacques Annaud. This film retraces, hour by hour, the incredible events of the 15th of April 2019, when the cathedral suffered the worst fire in its history, and how men and women, firefighters, put their lives at risk in an astonishing and heroic rescue. Almost four years later, how is the reconstruction process going?
The reconstruction of the Notre Dame Cathedral is a complex process that involves many steps. First, the structure needed to be stabilised to ensure that it would be safe for workers to enter. It involved removing debris, reinforcing the walls, vaults and, eventually, dismantling the damaged roof and spire. In the meantime, engineers and architects used advanced technology to assess the damage and create a plan for reconstruction. Starting in the summer of 2019, this phase ended in the summer of 2021, during which time 300 tons of burned scaffolding surrounding the spire were removed.
It was only then that the second part could begin: reconstruction. Preliminary operations were conducted on-site in early 2022 to ensure that the stonemasons, wall painting and sculpture restorers, master glassmakers, and other ironworkers could safely return to the cathedral where the interior restoration work had begun. Workers are currently carefully restoring the works of art, the stained-glass windows, and the great organ. In the meantime, close to 1,000 oak trees were selected from local forests all over France to be used in the new Cathedral spire, which was designed to be similar to Eugène Viollet-le-Duc's original vision while incorporating modern techniques. Oak trees are currently being stored in optimal conditions for future use. A total of 1,000 m³ of stone blocks – needed to rebuild collapsed or damaged vaults, as well as to restore high bays, coffered walls and railings – are also being selected in quarries.
As you can see, the church is still going through a massive restoration. However, French president Emmanuel Macron is hoping to have the church – who used to average 20 million visitors per years – repaired before the city hosts the 2024 Summer Olympics in Paris.
To learn more about the firefighters' point of view and the events, do not miss the opportunity to discover this film in your city during the Alliance Française French Film Festival 2023 : https://www.affrenchfilmfestival.org/film/notre-dame-on-fire/.
Watch the trailer: