French Films at the Melbourne International Film Festival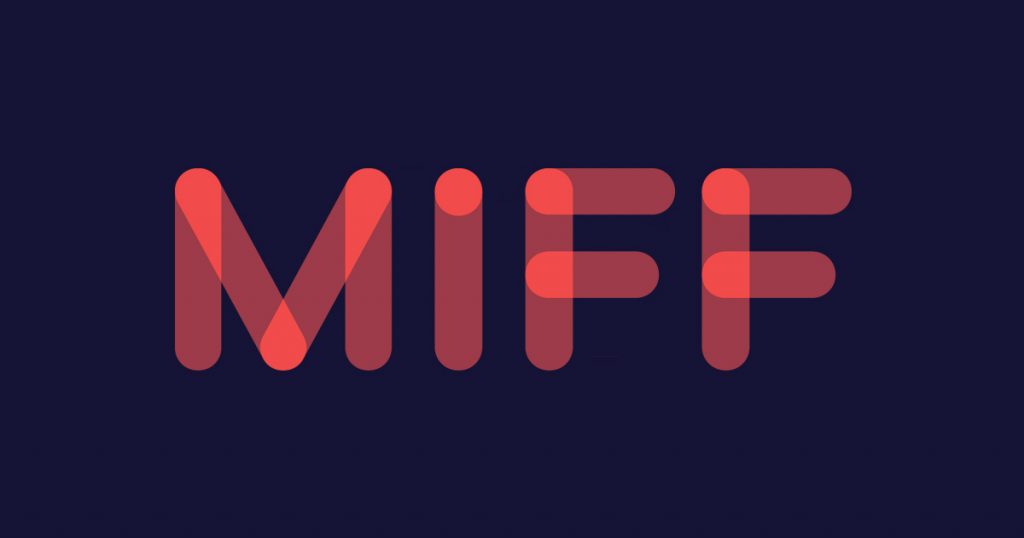 The Melbourne International Film Festival (MIFF) is a not-for-profit organisation that has been running since 1952, making it not only one of Australia's leading film festivals but also among the world's oldest film festivals, the prestigious Cannes Film Festival and the Berlin International Film Festival. MIFF showcases Australian film and a selection of international productions, including the French movies listed below!
As part of the festival, a large selection of French films are available in cinemas from the 4th – 22nd of August, and online from the 11th to the 28th of August.
Here is Sacreblue's selection of films that you can see in cinemas next week (15th – *22nd):
The Crossing / La Traversée (2021)
Genre: Animation, Adventure, Coming of Age 
Director: Florence Miailhe
Origin: Czech Republic, France, Germany
About
At night, a small village is looted, and a family forced to flee. The two oldest children, Kyona and Adriel, are quickly separated from their parents, facing the road of exile alone. They embark on a heroic journey that takes them from childhood to adolescence in search of shelter, peace, and the hope of finding refuge, and their family. Crossing a continent torn apart by war and migrant persecution, these courageous siblings survive incredible challenges, before reaching a new world, free at last.
Reviews / Awards:
2021: César Awards – Nominated for Best Animated Film
2021: DOK Leipzig Winner – Gedanken-Aufschluss
Critics' review:
"Wonderfully staged with its shifting colour palette and a multitude of subtle ideas gracefully put into images, The Crossing is a simple and profound, sophisticated and clear film" – Cineuropa
The Mountain / La Montagne (2022)
Genre: Drama, Fantasy
Director: Thomas Salvador
Origin: France

No trailer available
About
Pierre, a Parisian engineer, decides to take a trip to the Alps. Irresistibly drawn to what surrounds him, he camps out alone high in the mountains and leaves behind his everyday life. Up there, he learns about hiking on the glacier and climbs the passes. The premise of the film resembles a mountain version of Into the Wild, where we follow the physical and meditative state of the human protagonist returning to nature and isolating themselves from society. The story is accompanied by beautiful panoramic shots of the French and Italian alps, immersing the viewer in Pierre's new environment.
Reviews / Awards:
2022: Cannes Film Festival – Directors' Fortnight (Quinzaine des réalisateurs)
Critic's review:
"A more than astonishing work on the journey to the paranormal of man who turns his back to society to recharge in the mountains (…) Clever, minimalist, poetic and crazy (even fantastic)" – Cineuropa
Genre: Drama
Director: Marie Kreutzer
Origin: Austria, France, Germany, Luxembourg
About
Corsage is a period piece centred on Empress Elizabeth of Austria, also known as 'Sissi'. The name of the film, 'corsage', refers to the strict social etiquette of the time by which men and women, especially aristocrats, were constrained.
The empress falls victim to the rules of aristocracy, she is idolised for her beauty and renowned for inspiring fashion trends, yet as she turns 40 she is deemed as too old and her role is reduced to purely performative against her wishes. Throughout the film, Sissi rebels against these rules and comes up with a plan to maintain her public image and protect her legacy.
Review / Awards
Cannes Film Festival 2022:
Winner Un Certain Regard – Best Performance
Nominee Un Certain Regard Award
Jerusalem Film Festival 2022: Nominated for The Nechama Rivilin Award for Best International Film
Munich Film Festival 2022: Nominated for the ARRI/OSRAM Award for Best International Film
Full review from Variety available here, and The Guardian here.
Critic's Review:
"A Superb Vicky Krieps Gives the Empress New Clothes in a Brilliant Reclamation of the 'Sissi' Legend".
– Variety
For more information and the full program, head to the MIFF website.