A ceremony on the river
Taking on a new guise, the parade of athletes will be held on the Seine, with boats for each national delegation, equipped with cameras to allow television and online viewers to see the athletes up close. Wending their way from east to west, the 10,500 athletes will thus cross through the centre of Paris, the overall playing field for the Games, which will showcase their sporting prowess over the next 16 days. The parade will come to the end of its 6 km route in front of the Trocadéro, where the remaining elements of the Olympic protocol and final shows will take place.
A ceremony with free admission for many spectators
Holding a ceremony open to a very large audience, with no admission fee for most of its spectators, is a major first. Spectators will not need tickets to access the upper quays. Spectators wishing to access the lower quays, from the Austerlitz bridge to the Iéna bridge, will need to purchase tickets. At least 600,000 spectators will be able to attend the festivities, ten times more than in an Olympic stadium. Eighty giant screens and strategically placed speakers will allow everyone to enjoy the magical atmosphere of this show reverberating throughout the French capital. The opening ceremony for the Paris 2024 Summer Olympics will be the largest ever held in the history of the Games. It will be open to all: local residents from Paris and its region, along with visitors from all over France and around the world.
A ceremony designed for and by athletes
Athletes will be the heart and soul of the ceremony. By opening with the parade of the delegations, Paris 2024 is breaking with tradition. Already during the introduction and throughout the ceremony, athletes will be featured on stage alongside the performers, as part of Paris 2024's constant aim to hold Games created for and by athletes.
Parade route
The river parade will follow the course of the Seine, from east to west over a distance of 6 km. It will depart from the Austerlitz bridge, beside the Jardin des Plantes, making its way around the two islands at the centre of the city, the Île Saint Louis and the Île de la Cité, then passing under the eight to ten bridges and gateways. On board, the athletes will get glimpses of some of the official Games venues such as the Place de la Concorde, the Esplanade des Invalides, the Grand Palais, and lastly the Iéna bridge where the parade will come to a stop before the Trocadéro for the ceremony's final.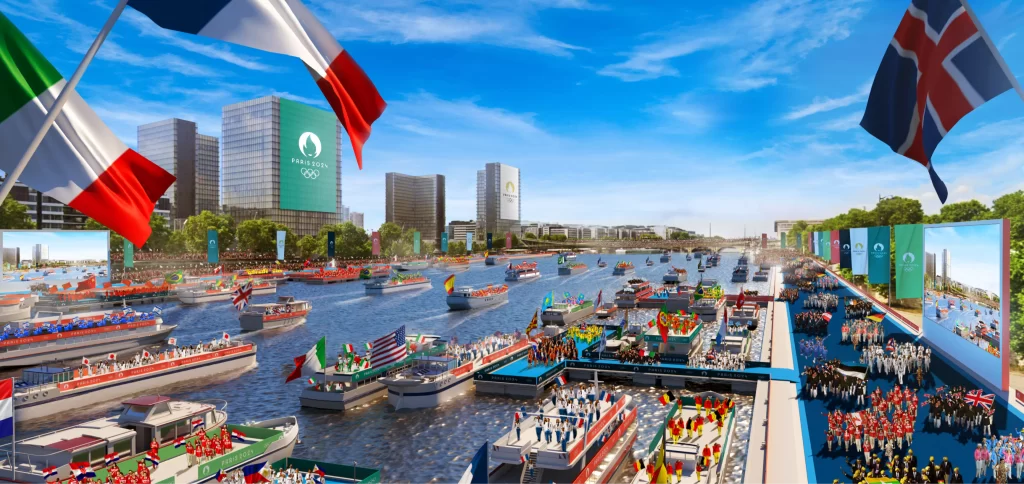 Paris 2024 ©Florian Hulleu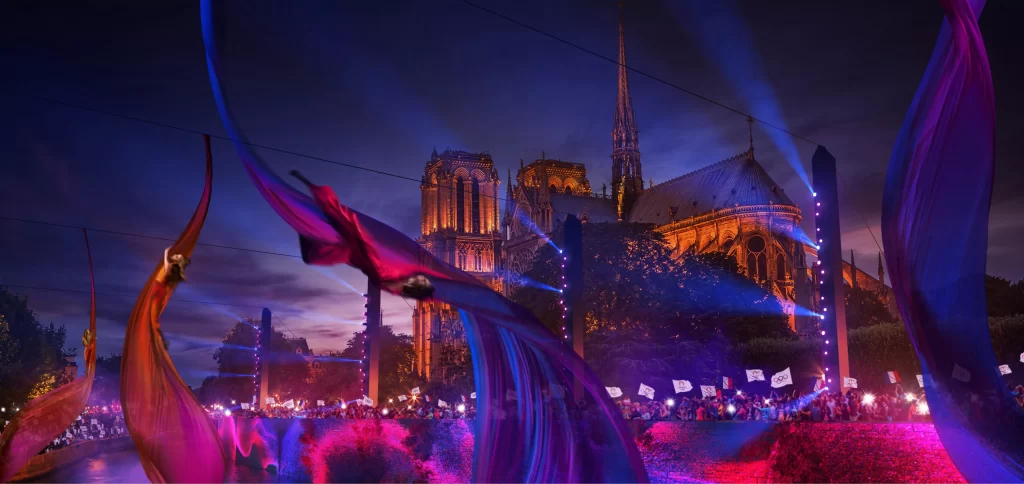 Paris 2024 ©Florian Hulleu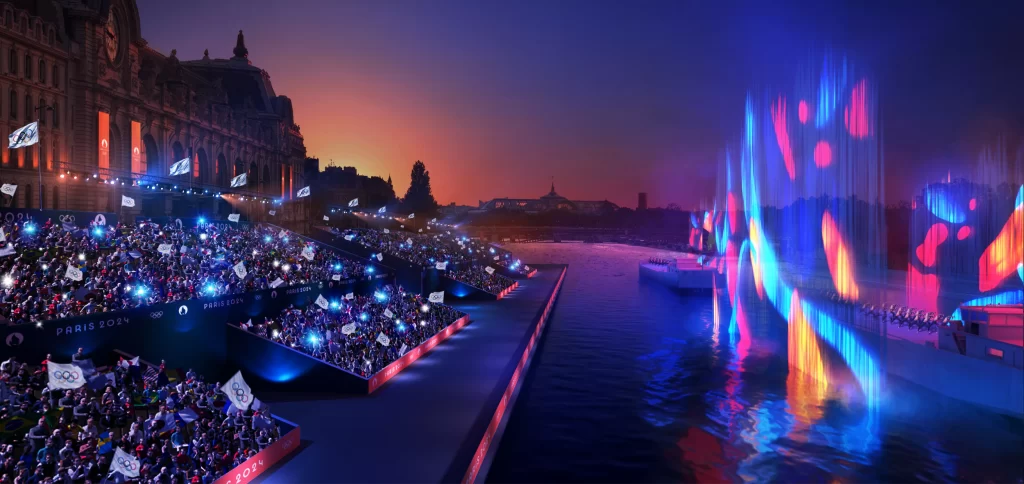 Paris 2024 ©Florian Hulleu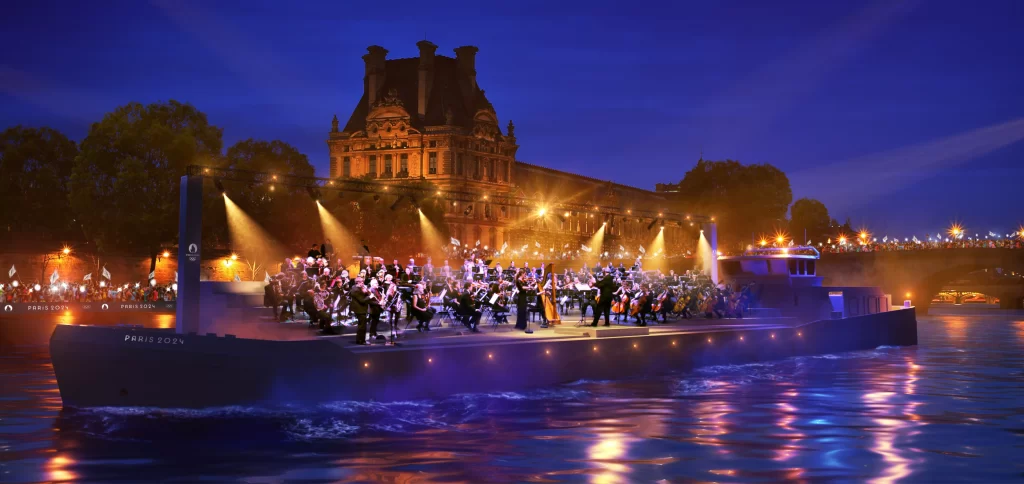 Paris 2024 ©Florian Hulleu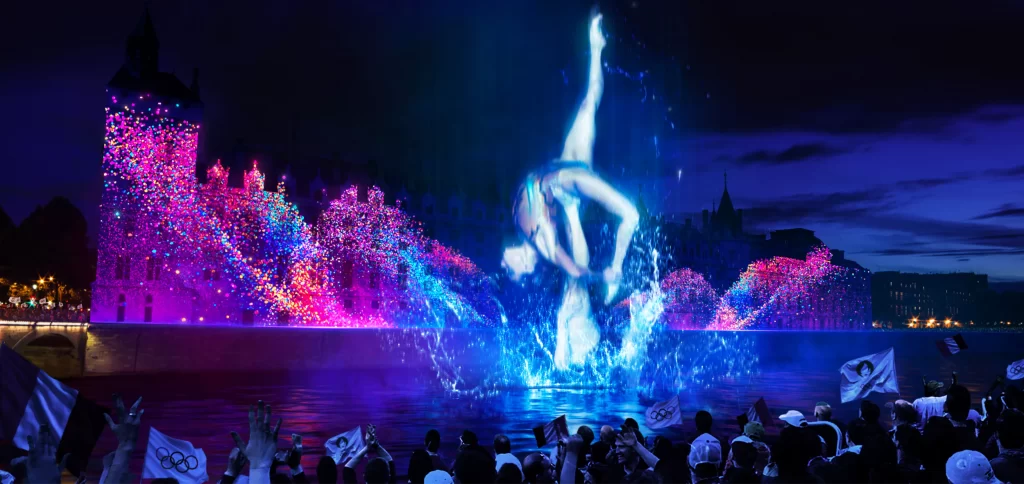 Paris 2024 ©Florian Hulleu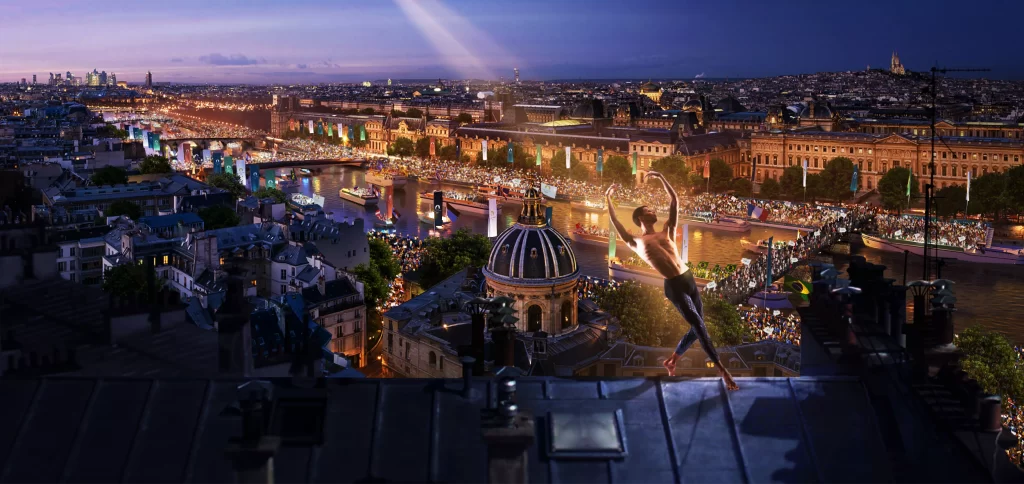 Paris 2024 ©Florian Hulleu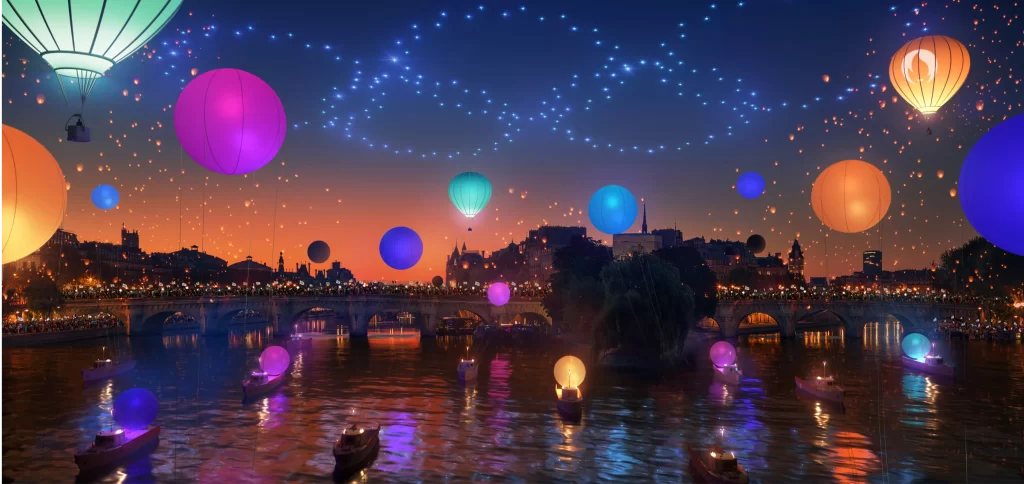 Paris 2024 ©Florian Hulleu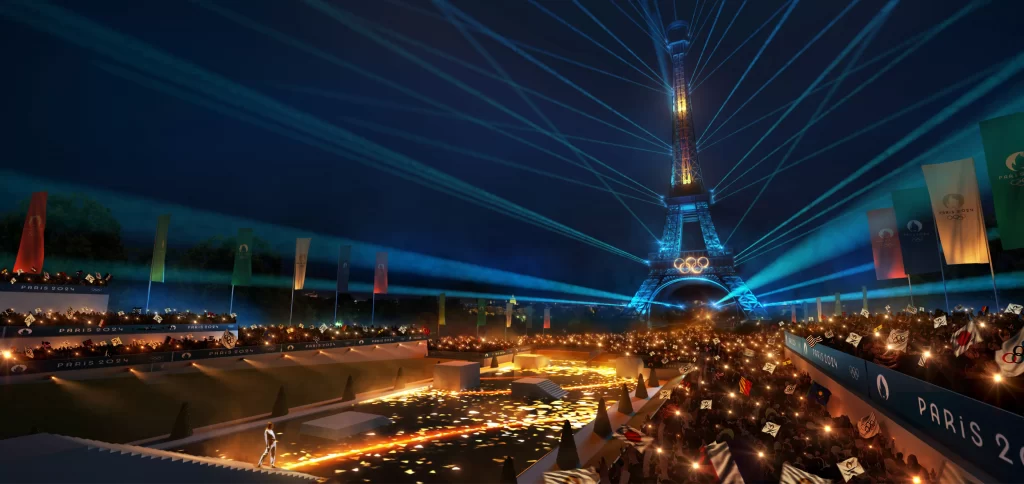 Paris 2024 ©Florian Hulleu