Confit de Canard
with Louise Prichard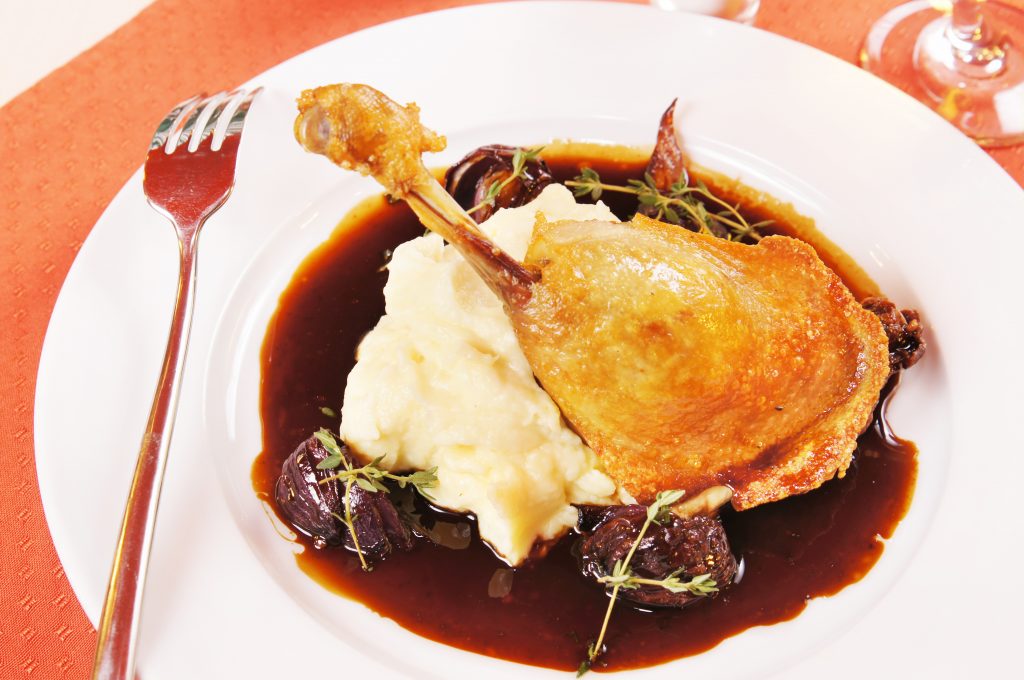 It's all about the duck today as I chat with a fellow Francophile and podcast the amazing Louise Prichard from Loulabelles FrancoFiles podcast about all things Confit de Canard.
Despite interruptions from Louis my golden retriever we cover a lot and it's an episode that is going to make you want more, more episodes I hope or at least some delicious food.
L'origine du Confit de Canard
The word "confit" comes from the Latin, conficiere, meaning "to do" or "to make" and can refer to all types of preserving and flavouring, from pickles to jam. The most known French confit is canard confit or duck confit which is traditionally salt cured and then slow cooked in its own fat, then stored in said fat and conserved in a jar for up to a year. This method of conservation reduces the water content of the meat, giving it a more intense and sweet flavour.
While it is made across France, it is seen as a specialty of Gascony.
Gascony was a province of southwestern France that succeeded the Duchy of Gascony. It is now divided between the region of Nouvelle-Aquitaine and the region of Occitanie.
Gascony is an area with beautiful natural landscapes and historical buildings. it is most known as one of the great gourmet regions of France. It is the home of Armagnac, Gascony chilli and of course, canard confit.