Floating on the Canal du Midi, a barge holiday extraordinaire!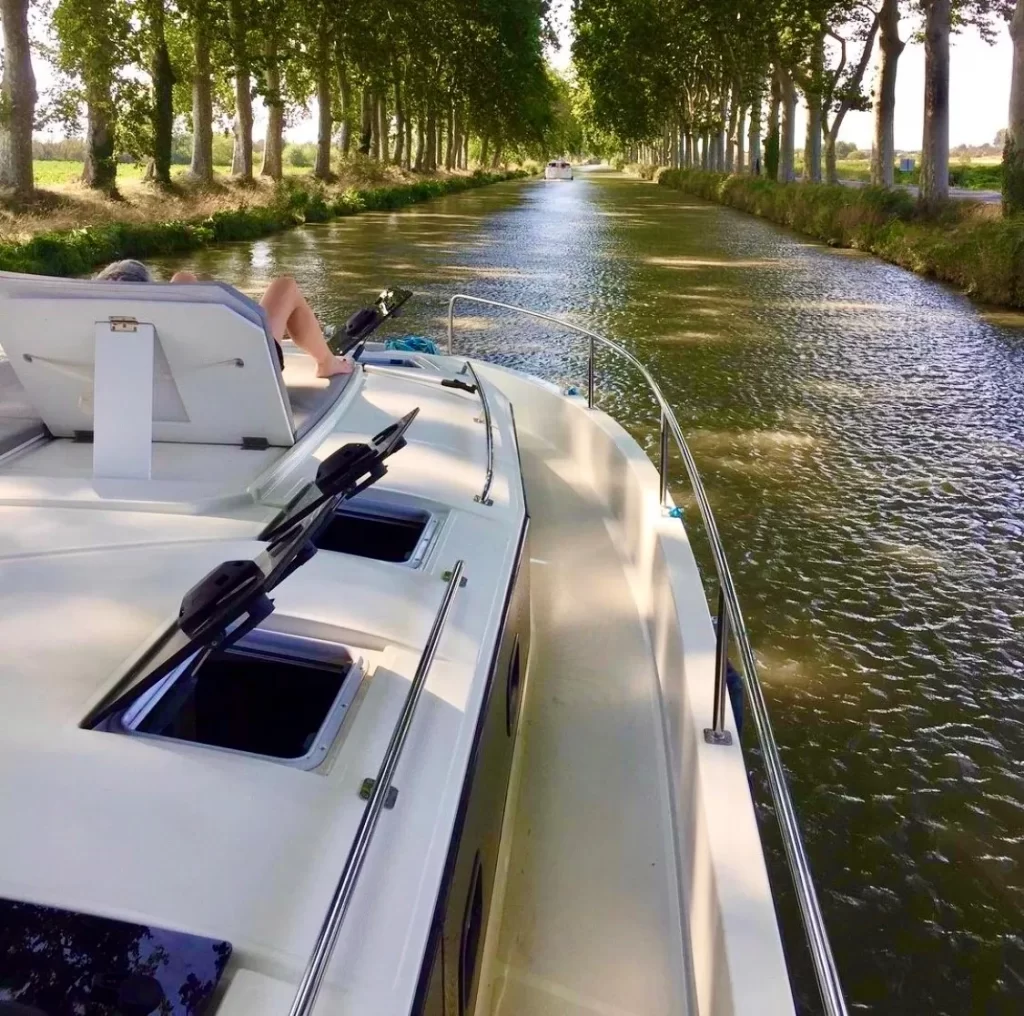 I love how loads of my friends are just as mad about France as me!
Kate Bryant has been a friend of my husband Paul for over 30 years and had her first experience in France with a family for whom she nannied back in her 20s. The love of the fresh food, the slower pace of life and all things French has never left her.
Paul and I adored watching the Instagram posts of a trip Kate and her husband Tim took more recently for a friend's birthday. They flew into Nice and then stayed near Gordes. We were headed to this little heavenly corner of the world shortly after Kate so we viewed her posts with much interest at the time. I still like to go back and look through my friends' travel photos now in COVID-lockdown Melbourne!
Kate chats to me about some memories of staying in the Luberon. Her fascination with lavender wands and the gorgeous market culture. Kate talks about Tim discovering an antique bookstore, about having French food she will always remember, about hiking to an olive oil fabriquer. It all sounds idyllic à moi!
One thing Kate and her friends did was travel from Béziers to Trèbes along the Canal du Midi on a barge. I have always wanted to enjoy a barge holiday! I've wanted to do this way before I saw Rick Stein's French Odyssey but that series definitely whetted my appetite! Kate told us about the intricacies of the lock process, the accommodation, booking ahead for dinners and visiting the villages. I loved her mention of bike riding into the villages or even alongside the canal next to the boat!
Kate gives some terrific tips for barge holidays. It is loads of fun and different groups may choose different options such as booking a crew or self-drive. If you have always dreamed of a barge holiday through France as I have you will love this sweet papotage avec Kate and Loulabelle!