Brisbane Festival Answers the Call with New Opera Double Bill
Presented by Opera Queensland and Brisbane Festival in association with FLUXUS,
The Human Voice & The Call is set to wow audiences this September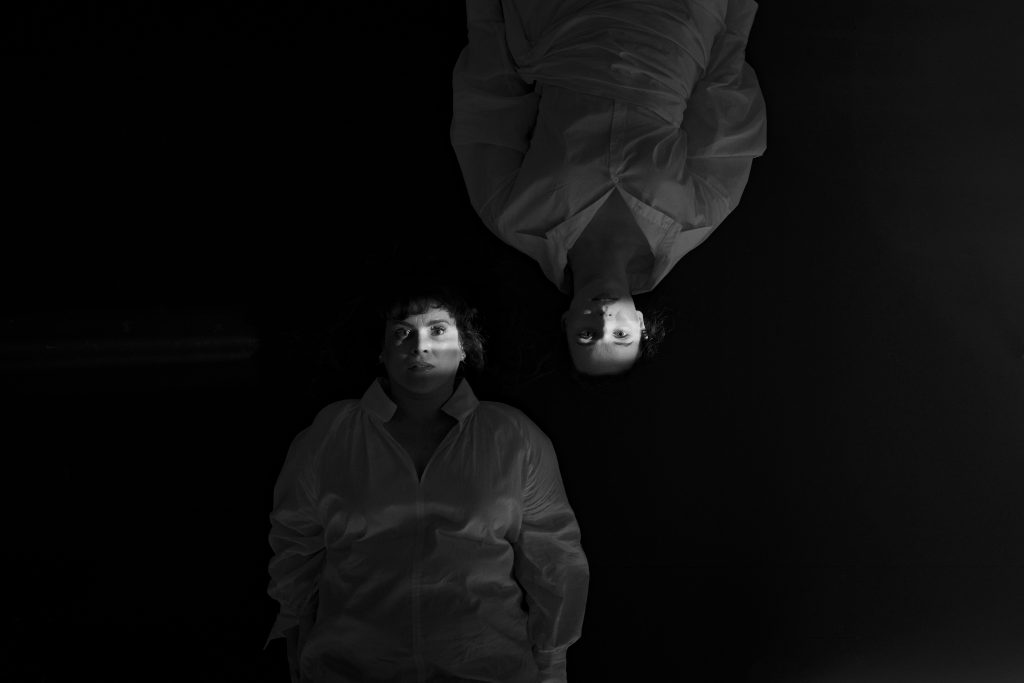 Held in QPAC's Concert Hall from 20 – 24 September 2022, this exciting double bill features two powerful one-woman performances from Ali McGregor (Lorelei) and Alexandra Flood (Eastern Promises).
Two separate but similar stories revealing how a life can be changed in a moment on the phone.
Patrick Nolan, CEO & Artistic Director of Opera Queensland says of this special festival production, In this double-bill of solo soprano performances we present two different works, both of which centre around a woman and a phone call that changes her life."

"The Call is a new Australian work, while The Human Voice was written in the 1950s and has been popularised in film with leading ladies including Sofia Loren and Tilda Swinton."

"Both works allow the audiences to experience an emotional world of remarkable beauty and tenderness.
The concept for The Call was developed by Ali McGregor (creator of Lorelei) and is based on an original story originally told by Auburn Sheaffer at The Moth.
Composer Connor D'Netto and librettists Keir Nuttall and Kate Miller-Heidke bring the story to life as an opera, which will have its world premiere at Brisbane Festival.
Francis Poulenc's The Human Voice is a modern classic telling the story of Elle (soprano Alexandra Flood), and the last conversation she has with her lover.
Both productions are directed by Patrick Nolan and feature Conductor Zoe Zeniodi leading the Queensland Symphony Orchestra,
with set and costumes by Marg Horwell (The Marriage of Figaro) and lighting by Bernie Tan-Hayes. 
Brisbane Festival Artistic Director, Louise Bezzina said these two operas had so much to offer the Brisbane Festival line-up.
This double-bill represents the world premiere of The Call, the Brisbane Festival debut for 'cabaret Queen' Ali McGregor, a Brisbane debut for Zoe Zeniodi, and Alexandra Flood's Opera Queensland mainstage debut," Ms Bezzina said. 

"We are thrilled to be able to be collaborating with Opera Queensland in presenting audiences these two short operas featuring an internationally acclaimed creative team and cast.
Tickets for The Human Voice & The Call are on sale now.
For more information and to purchase tickets click here
THE HUMAN VOICE & THE CALL
20, 22, 23 & 24 September 2022
Complimentary pre-performance talks are held on 23 and 24 September.
Audio description is available on 24 September.
QPAC Concert Hall, Cnr Grey and Melbourne Streets, South Brisbane 
The Call is sung in English with English subtitles.
Approximately 1 hour
Interval
The Human Voice is sung in French with English subtitles.
Approximately 1 hour
Creative Team
Conductor ZOE ZENIODI
Director PATRICK NOLAN
Sets & Costume MARG HORWELL
Lighting BERNIE TAN-HAYES
THE HUMAN VOICE
Music by FRANCIS POULENC
Libretto by JEAN COCTEAU
Cast
ALEXANDRA FLOOD
THE CALL
Concept ALI MCGREGOR based on an original story told by Auburn Sheaffer
Composer CONNOR D'NETTO
Libretto KATE MILLER-HEIDKE & KEIR NUTTALL
Cast
ALI MCGREGOR